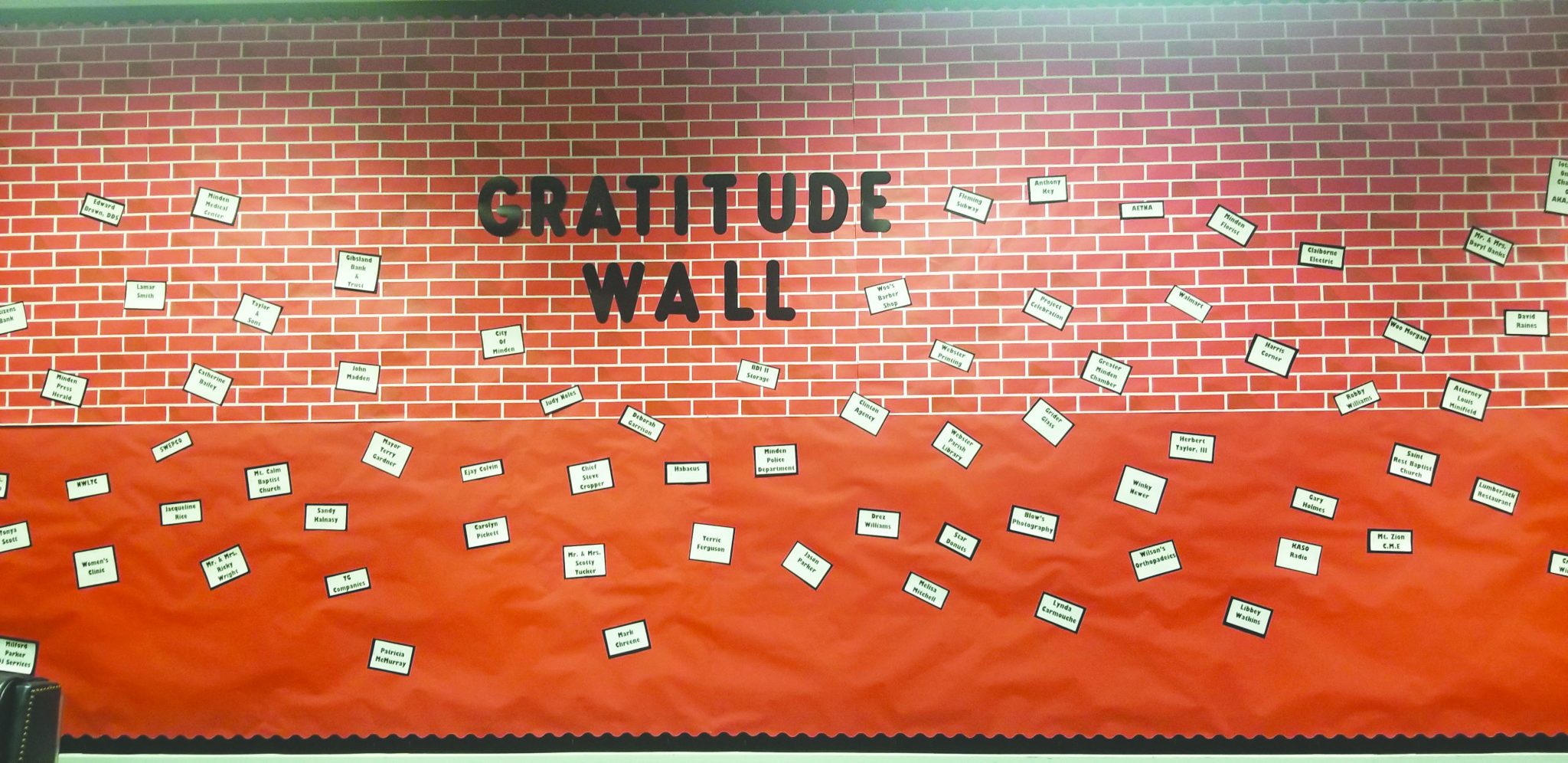 Webster Parish Schools have developed a way to say thank you to those who support them. They created a "Gratitude Wall" within the School Board meeting room that recognizes those who support the school district through giving. These individuals, businesses and organizations may have given in any number of ways such as helping with the back to school drive or providing breakfast to teachers.
"These are people that give to anything that goes on in the district," Community Liaison Ursula Hullaby said.
The district is notified by every department and school within the district about community partners who've donated something to a school or initiative and they are added to the board in appreciation. There are over 70 names on the board at this time.
"We want to be able to give recognition to those people who are helping us," said Hullaby.