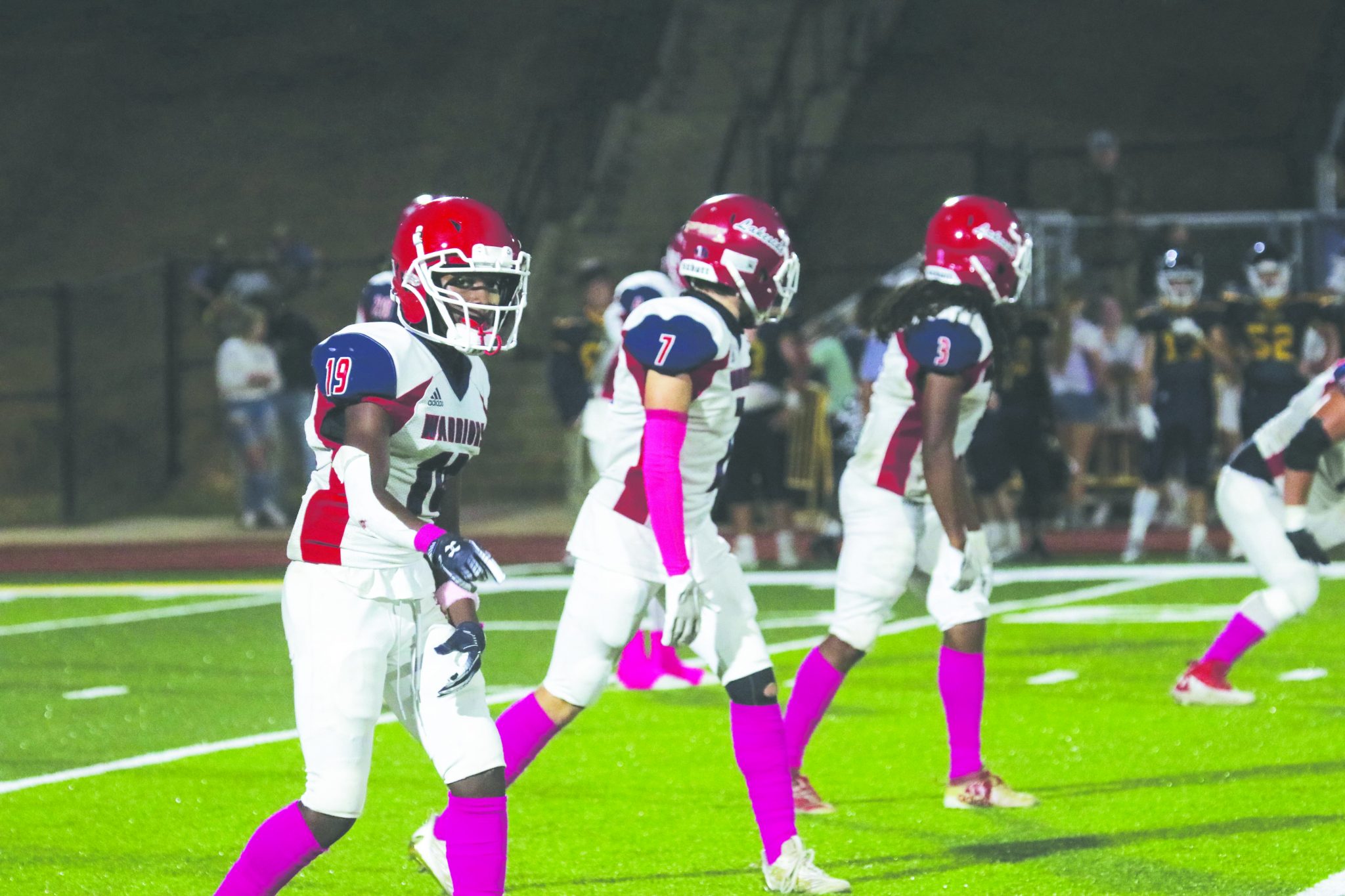 Evangel Christian (3-4) at Minden (2-5)
Glenbrook (7-0) at Plain Dealing (0-7)
Loyola College Prep (3-3) at Lakeside (4-3)
Sterlington (3-4) at North Webster (0-7)
It will be shocking if Glenbrook doesn't remain undefeated after playing its eighth game of the 2022 season Friday night.
Webster Parish's other three high school football teams face much bigger challenges.
Minden (2-5) will be looking to get back on a winning tracking by taking on Evangel Christian in a a home contest at W.W. Williams Stadium.
The Crimson Tide hasn't battle Evangel in the 2000s and will face a tough task flowing the always tough Eagles.
It will be a battle of two teams headed in opposite directions as undefeated Glenbrook plays at winless Plain Dealing tonight.
What a difference two years can make.
Two seasons ago Glenbrook was battling the COVID pandemic and competing in its last year as a member of the Midsouth Association of Independent Schools, going 5-5 against the likes of Parkers Chapel (El Dorado, Arkansas), Amite Charter (Liberty, Mississippi), and Nike Dallas FC (Allen, Texas).
Last season as a probabionary member of the Louisiana High School Athletic Association, the Apaches were ineligible for postseason play and went 8-2.
This season Glenbrook has been the biggest suprise of LHSAA football, holding Louisiana's longest win streak at 13 games.
Expect the Apaches to empty their bench early for a second straight week.
The Apaches won last year's first ever meeting between the schools 42-8.
Lakeside will be looking to snap a two-game losiing skie as the Warriors (4-3) play host to Loyola College Prep, which stands at 3-3 oveall and 2-0 in District 1-2A.
Lakeside stands at 0-2 in district play.
This district showdown will feature Lakes playing Loyola Prep for the first time since 2010, when the Flyers defeated the Warriors 48-14.
It's been a tough start for North Webster (0-7), and the Knights will face one of their toughest challenges of the season as they play host to 3-4 Sterlington, the 2021 Class 3A state champion.
The  Knights last faced Sterlington in the COVID-shortened season of 2020 when Sterlington took a 35-6 home win over North Webster.