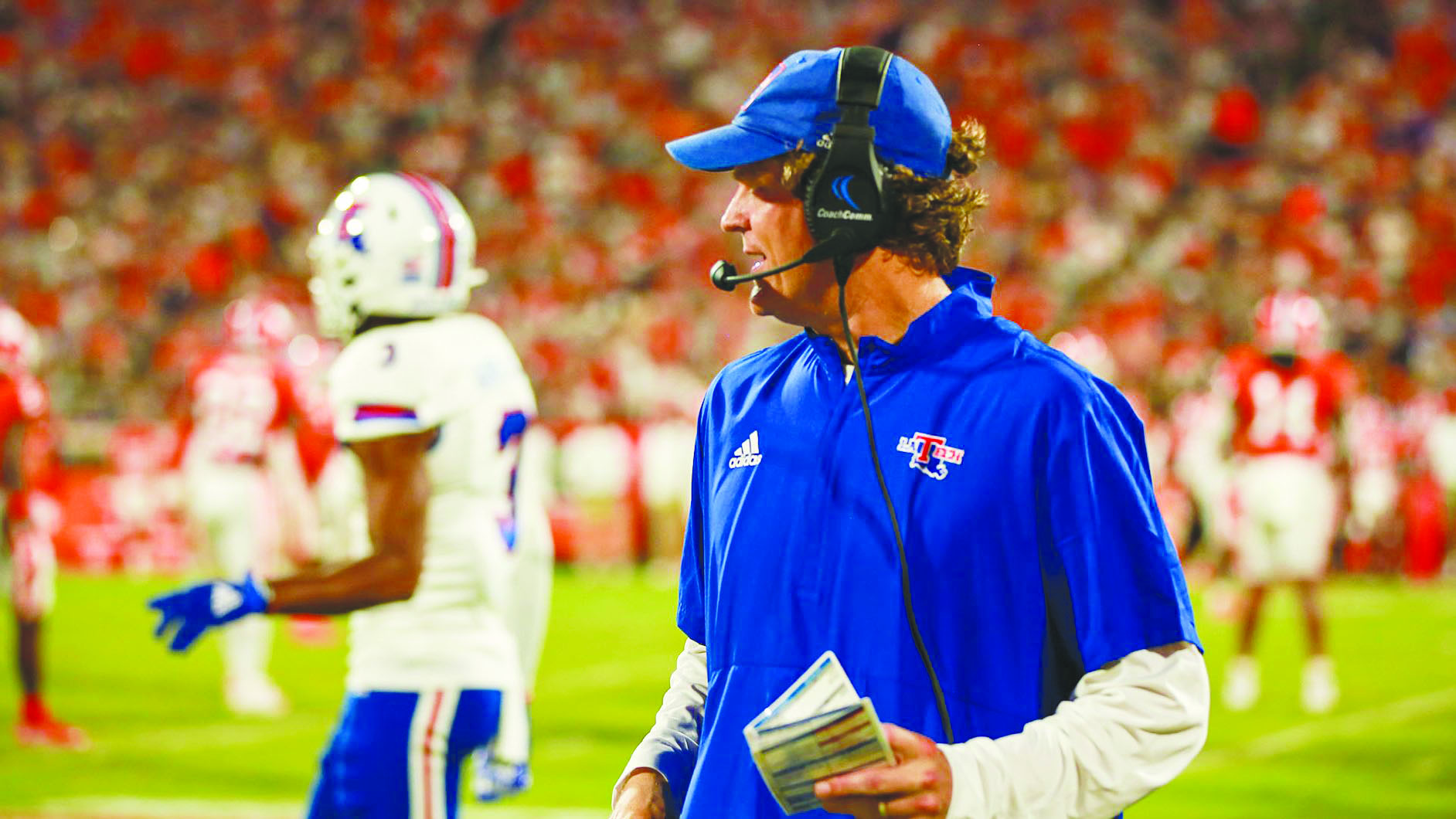 WEEKEND'S AREA COLLEGE SCHEDULE
• Rice (3-3) at LA Tech (2-3)
(6 p.m. Saturday)
• Grambling (1-6) is off this week
• Ole Miss (7-0) at LSU (5-2)
(2:30 p.m. Saturday)
• SE Missouri State ( 5-1) at Northwestern State (3-4)
   (1 p.m. Saturday)
You know Halloween is coming near when LSU and Ole Miss collide onthe gridiron.
Ole Miss enters the road game at LSU atwith a perfect 7-0 record on the line, a mark the team has played to just twice since the national championship season in 1962.
The other year was 2014, when Ole Miss lost its eighth game, at LSU.
LSU meanwhile stands at 5-2 after rebounding from a loss to Tennessee by rolling to a big win at Florida last week.
The Ole Miss and LSU game will likely see much of its battle down on the ground.
Ole Miss features the nation's thrrd-ranked rushing attack at a little less thanjust 272 yards per game rushing and has scored the most touchdowns from running backs at 24.
The Rebels'' top three runners average 5.8 yards per carry and have combined for 21 touchdowns on the year.
LSU could get Armoni Goodwin back in its rushing attack after he missed three games with a hamstring injury. Despite that absence Goodwin still ranks second on the team with five rushing touchdowns, and first in yards per carry at 5.9.
The Tigers might also rely on Josh Williams, who was presented the game ball after last week's win at Florida and who leads all LSU backs in yardage while also serving as a solid receiver and pass blocker.
Two teams coming off bye weeks will meet in Conference USA action as Rice plays at Louisiana Tech on Saturday.
So far Rice has struggled to run the ball while LA Tech has had issues stopping opponents' rushing attacks, meaning something will have to give in this showdown.
Tech enters Week 8 allowing 263 rushing yards per game – 6.4 yards per carry -, the worst mark in Conference USA.
Rice ranks 102nd in total offense (351.7 yards per game) and 35th in total defense (345.7 yards allowed per game) this season.
La Tech has been outplayed on both sides of the ball in terms of rushing this season, ranking 10th-worst in rushing yards (94.0 per game) and worst in rushing yards surrendered (263.8 per game).
The Bulldogs own a 9-4 series advantage over the Owls, but it was Rice picking up a 35-31 home victory in the most recent matchup on November 27, 2021. That snapped a six-game Louisiana Tech win streak in the series.
Northwestern State will be looking for a Homecoming win as the Demons play host to Southeast Missouri State on Saturday.
Ray Locks, the 2002 Southland Conference football Defensive Player of the Year, will be honored on the field during a first-quarter timeout of Saturday's contest against the Redhawks.
A two-sport standout at Northwestern State from 1999-2003, Locks started all 47 games in his career while playing linebacker and defensive end, helping lead the Demons to a pair of FCS Playoff appearances.
Locks was named the Southland Conference''s top defensive player in 2002 after recording 16.5 tackles for loss, including 10 sacks, among his 70 tackles. He finished his career with 224 tackles, including 37.5 for loss.
His 18.5 sacks are tied for fourth in Northwestern State career history, earning him a spot on NSU's Top 100 Demon Players of All-Time roster.