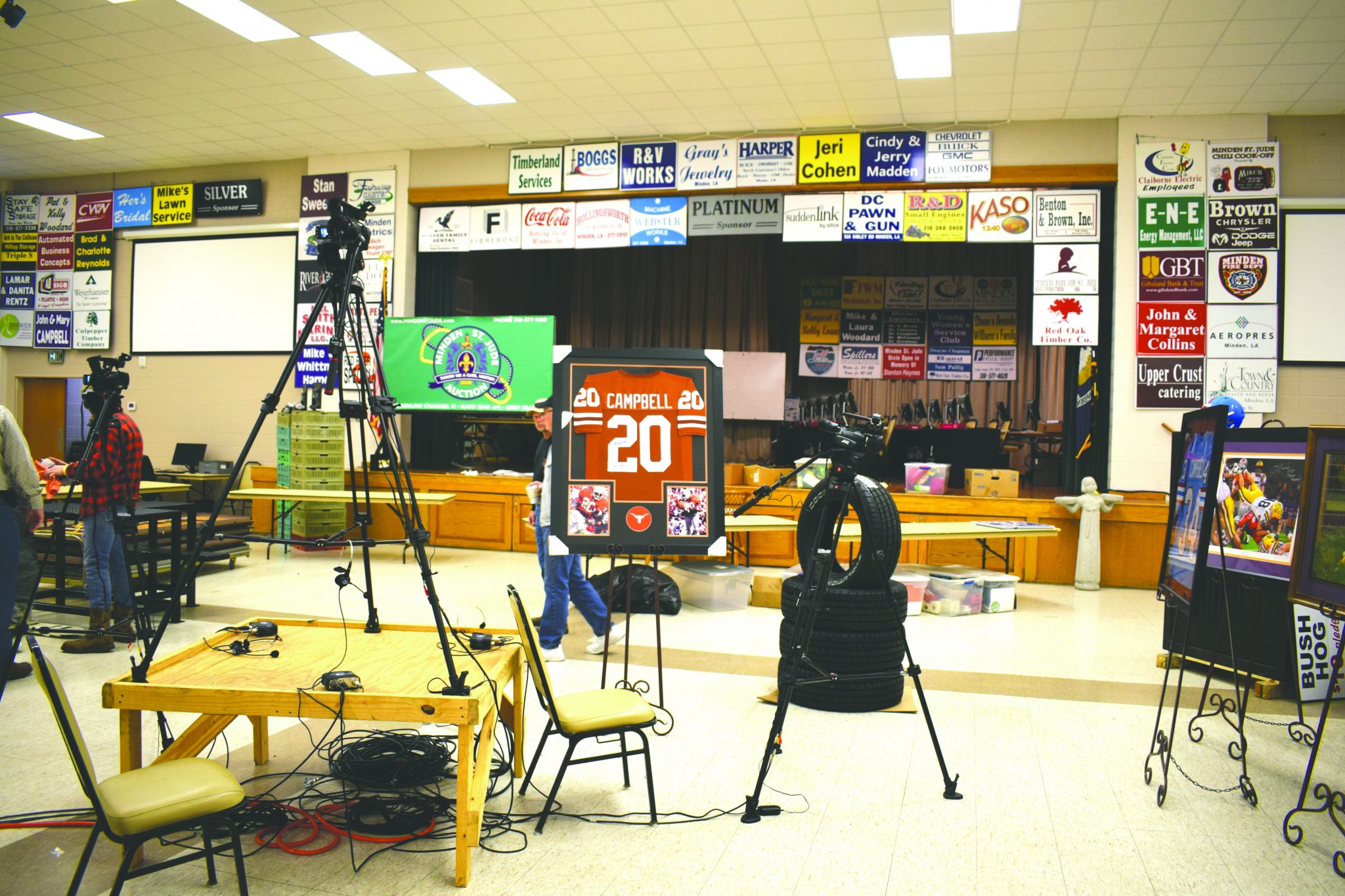 The 44th Minden St. Jude is kicking off today with a variety of different events, all with the goal of raising as much money for St. Jude as possible. Whether it's bidding or raffling on valuable items in the auction, participating in the Minden Run for St. Jude, or enjoying the Chili Cook-Off, everyone can find themselves something that they can enjoy and benefit a good cause while doing it.
Last year Minden raised more than $1.6 million, and as a whole, the city raises more money for St. Jude per capita than any other city in the country.
The auction itself will start at 9 a.m. with countless items including local gift cards, handmade items, art, and countless other donations. There will also be high value "big board items" that will sporadically become open for bids throughout the weekend. Past big board items have included things such as whole ribeyes, designer sunglasses, antiques, and autographed footballs.
Throughout the day they will also be pulling names for the countless raffles that they are doing, which include items such as iPhones, game consoles, guns, jewelry, gift cards, and more. Most of the raffle tickets range from $5 to $10.
Some of the items also include the Grand Prize, which for $100, people can try their luck at winning either $50,000 cash or a 2020 GMC Yukon.
Then, of course, there is also the playhouse, which is built through a community effort every year and coincides with the Mardi gras theme. This year's playhouse is a southern Louisanan shotgun style house filled with Louisiana-themed decor.
To stay up to date on the auction and what's being raffled/bid on, people can watch the auction live at mindenstjude.com, KASO local radio, 1240 AM, and on Suddenlink cable channel 11.
Starting today at 11:00 am Randy Stevenson & Matt Wimberly will be providing $8 jambalaya plates. Later in the evening at 5:30 pm Hugh Wood & Alex Collins will be providing $10 Grilled Pork Chop Dinners.
"We are expecting lots of folks to join us in downtown Minden for food, fun and all the festivities that the weekend has to offer. Our sponsors, merchants, volunteers, and donors have made this event what it is today, and we can't wait to set another record in 2020. There is something for everyone, but it's all for the kids at St Jude," said Hollingsworth.
For a detailed schedule of all events and auction times, as well as information about the items being raffled, the meal schedule, or any other events that are a part of the St. Jude Auction, visit mindenstjude.com.