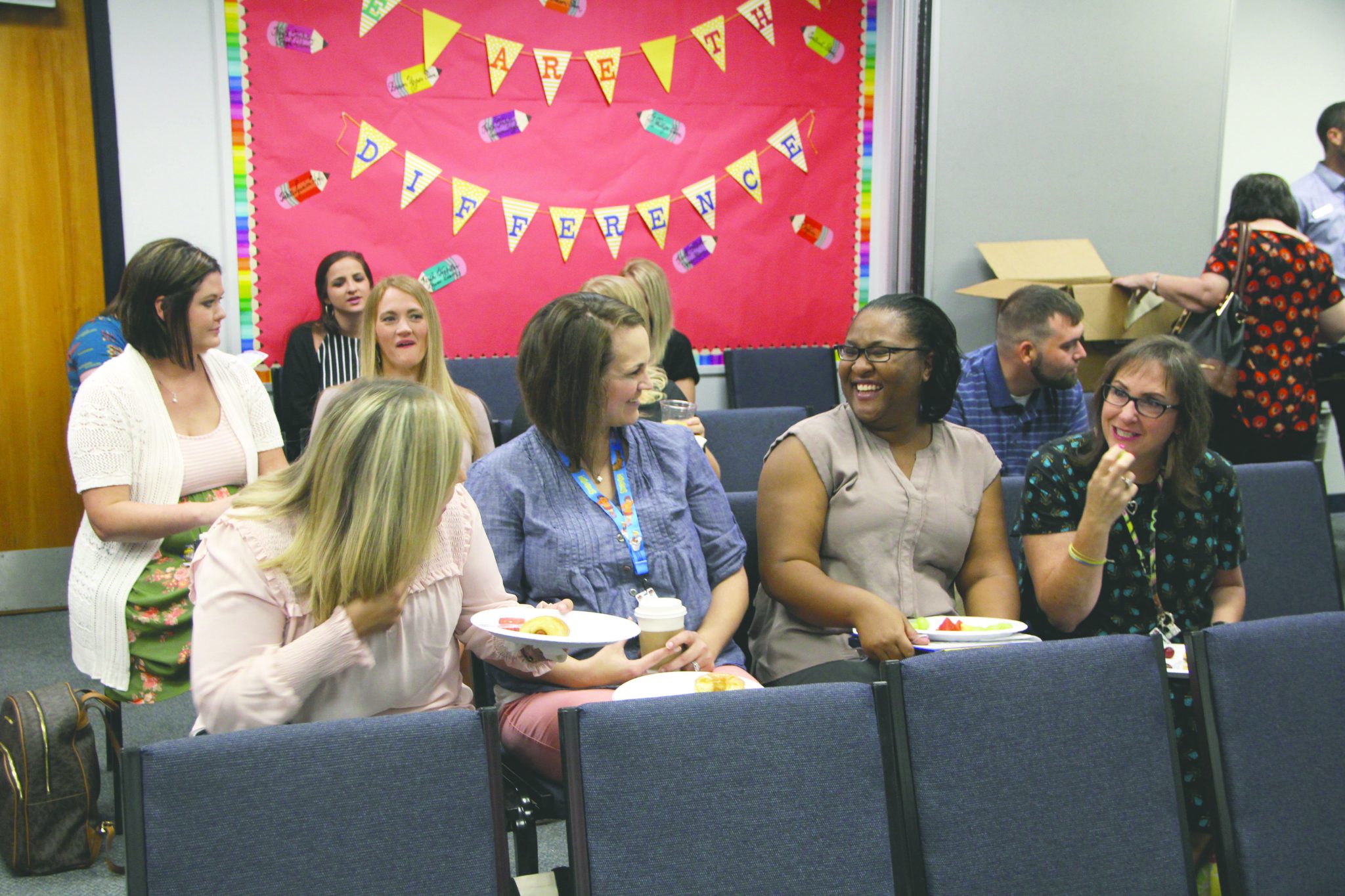 New teachers for Webster Parish schools for the 2018-19 year packed the school board central office building as the Greater Minden Chamber and several local organizations came together to provide a welcome breakfast Tuesday morning.
Citizens National Bank served as presenting sponsor for the breakfast. Each teacher walked away with a tote bag created by Fishy Stitches & Gifts as well as a rose from Minden Floral Shop.
Banner sponsors were Gibsland Bank & Trust, Living Word Minden, the Minden Press-Herald, Pam Bloxom, B1 Bank, Meadowview Health and Rehab Center, Allstate Insurance Agent Gina Eubanks, Webster Parish Clerk of Court Holli Vining, Minden Floral, Fishy Stiches & Gifts, Terry Gardner, Savannah Court of Minden, Minden Medical Center, and Wimberly Agency, Inc. Food was provided by Star Donuts of Minden, Minden Subway, and Brooshire's. Banner was created by Webster Printing Company.