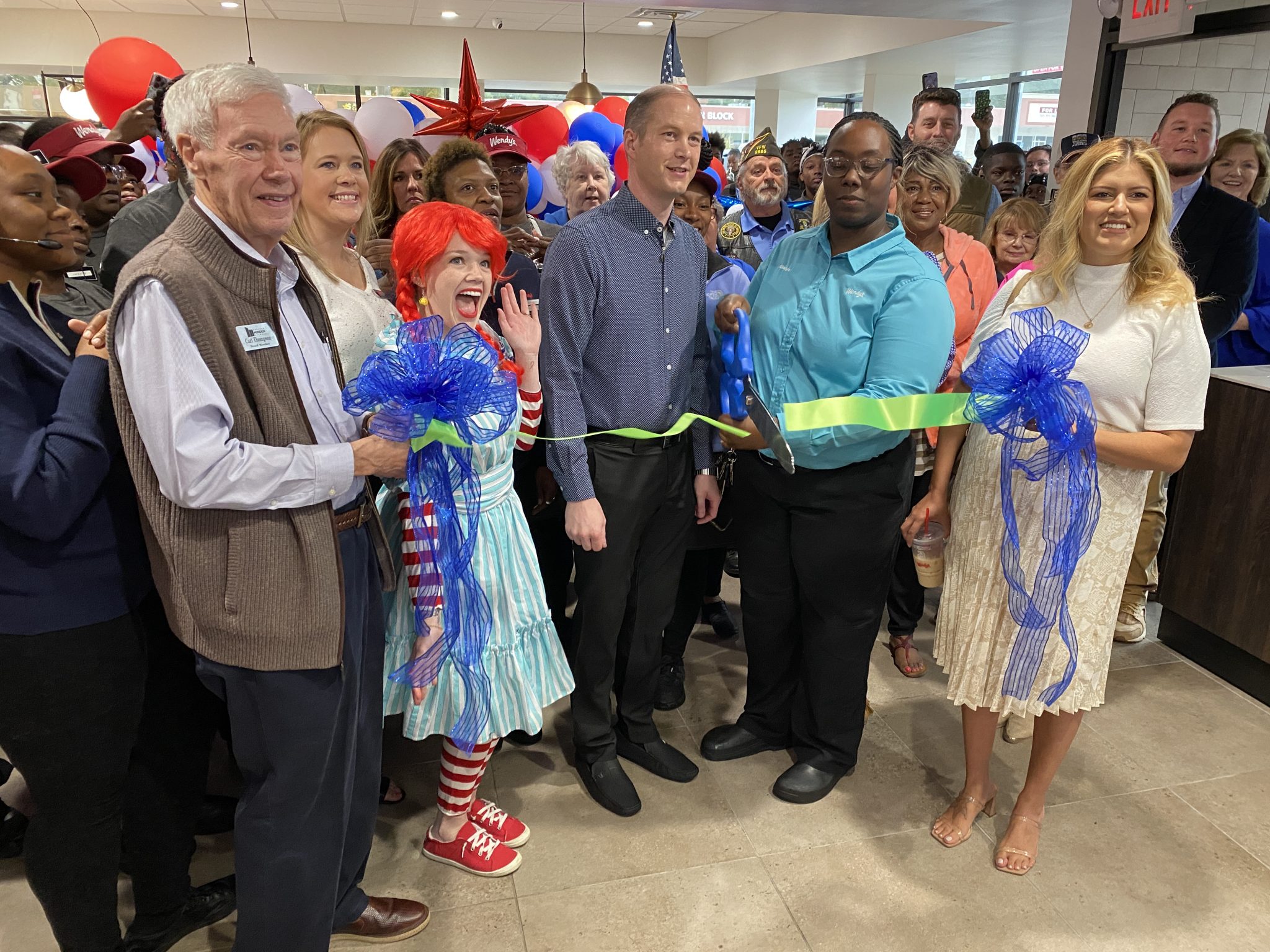 Wendy's on Homer Road held their grand reopening on Tuesday morning to a large crowd. Members of Wendy's management, the Minden Greater Chamber of Commerce, and other community leaders turned out to help Wendy's reopen their lobby to patrons.
Stephanie Barnett of the Greater Chamber thanked Wendy's for this upgrade in our community, saying, "Thank you so much for re-investing in Minden."
Arthur Wilson, district manager for Wendy's, said, "Not only is this an investment in the employees that work it but it's also an investment in this community. Because this community deserves a nice facility to come and visit. We're here to serve you, and we're so thankful to be in this community, and thank you for supporting us."
Celebration levels were high with the Minden High School marching band performing along with the flag line, cheerleaders, majorettes, and dance line. There was even a mascot from Wendy's present.