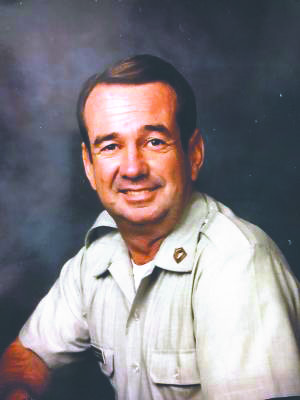 Funeral services for William Jefferson Robinette, Jr, 86, of Heflin, LA will be held Monday, March 18, 2019 at 10:00 A.M. in Rockett Funeral Home Chapel, Ringgold, LA. Officiating will be Rev. Louie Foerster and Rev. Michael Graham. Burial will follow in Bistineau Cemetery, Heflin, LA. Visitation will be Sunday, March 17, 2019 from 6:00 – 8:00 P.M. in Rockett Funeral Home, Ringgold, LA.
Mr. Robinette was born September 9, 1932 in Shreveport, LA and passed away March 13, 2019 at his residence in Heflin, LA. He was a United State Army Veteran.
He was preceded in death by his parents, William J. and Sarah Robinette; and sisters, Hazel R. Watts, Laura Brunson, and Alva Simpson.
Left to cherish his memories include his wife, Susan Robinette of Heflin, LA; sons, Robby Robinette of Hoods Port, WA, Charlie Robinette and wife, Marci of Vacaville, CA, and Robert Fisher and wife, Ruth of Springfield, VA; daughters, Connie R. Anderson of Minden, LA, Carolyn Wimberly and husband, Joe of Minden, LA, Lisa Semanko and husband, Jeff of Grand Coulee, WA, Tammy Lenz and husband, Ron of Moses Lake, WA, and Marie Fisher of Tampa, FL; special cousins, Jackie Lee of Heflin, LA, Butch Miguez of Heflin, LA, Paul Miguez of Heflin, LA, Marty Watts of Cabot, AR, and Tommy Watts of Roseburg, OR; eight grandchildren, twenty-six great grandchildren, one great-great grandchild, and a number of other relatives and friends.
The family would like to thank Maria Johnson for all her help the last few years.