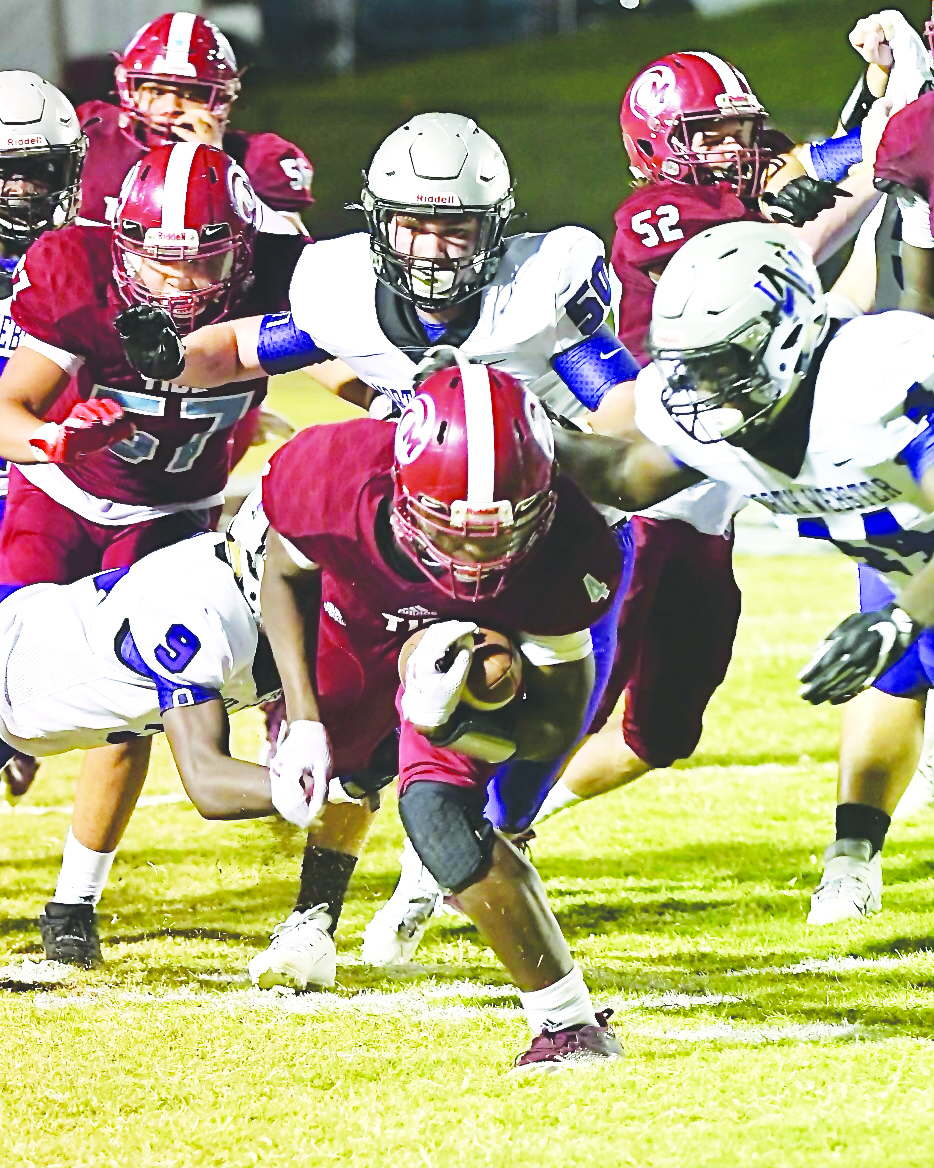 Mansfield grabbed an early home lead it never relinquished Friday night as the Wolverines outlasted the Crimson Tide 46-25 at Washington-Taylor-Rogers Stadium.
The Wolverines struck first on its second offensive series of the night after Trey Dewitt picked off a pass attempt by Minden quarterback Andrew Cooper.
Taking over at the Minden 18, Mansfield struck paydirt four plays later on a 23-yard scoring strike to Dequinton Robinson from Dekeldrick Thomas at the 8:11 mark of the opening stanza.
Thomas fired another scoring strike to Robinson with 2:11 left in the first quarter, this time from 31-yards out, that pushed the Mansfield advantage to 16-0 following a second successful two-point conversion.
Minden cut the Wolverines' advantage to 16-7 with 2:39 remaining in the first half as senior Roderien Richardson scored on a 21-yard run.
But Thomas and the Wolverines roared right back with the Mansfield quarterback hitting Cleveland Wells on a 75-yard scoring strike only 22 seconds later.
The Tide countered that with its second score of the night as Cooper plunged in from one-yard out with 37 seconds left before intermission. Cooper's two-point conversion run attempt failed and Mansfield led 24-13 at the half.
Mansfield recovered an onsides kick attempt to open the third quarter and drove 56 yards on six plays with Thomas scoring on a one-yard quarterback sneak that put the Wolverines up 32-12 only 1:57 into the second half.
Both teams scored two touchdowns in the final stanza, with Cooper scoring on another one-yard run and hitting Jaylin Williams on a 10-yard pass to account for the Tide's scoring on the night.
Manfield totaled 422 offensive yards on 55 plays while Minden tallied 318 yards of offense on 62 snaps.
Cooper connected on 10-of-25 pass attempts for 130 yards while Daylen Robinson as usual led the Crimson Tide rushing attack with 122 yards on 18 carries.
Minden (2-2) remains on the road next week as the Tide plays at Leesville, which also stands at 2-2 on the season.