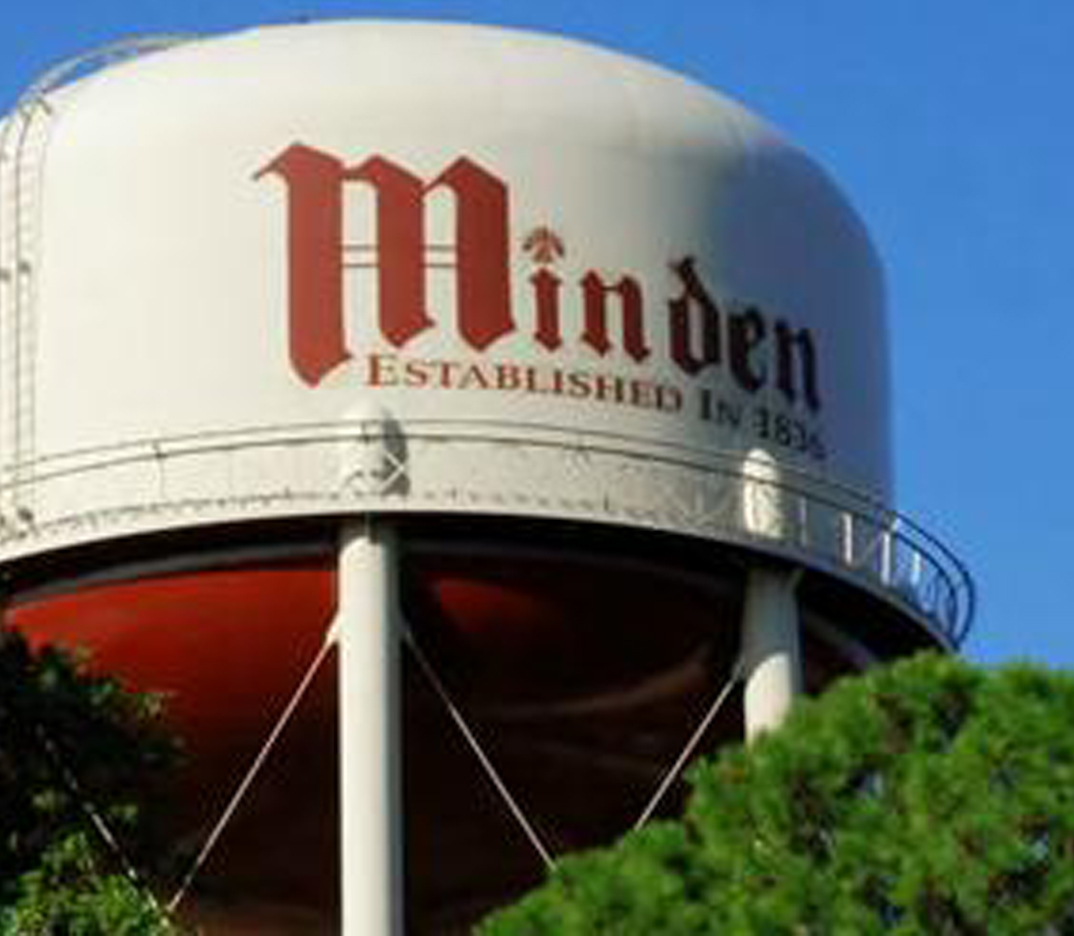 The Webster Parish Police Jury met Tuesday morning to discuss, among other topics, FEMA-funded road projects, financial audits, and procedure at the local landfill.
During the road committee meeting, the jury passed the final change order to the 12-site Phase 1 group of road improvements repairing damage from the 2016 flooding. Bruce Easterly with BEAST Engineering gave an update on the phase's progress.
"[The change order] will end this job, and within the next 15 to 20 days the work come to a complete halt," he said.
Easterly and jury President Jim Bonsall informed the rest of the jury about the current status of Phase 2, a 22-site group of improvements across the parish.
"The bids came in quite a bit higher than we thought they were going to," Bonsall said. "We went through a lot of trouble to get this package together and bid it out. With so many locations, they have to pick up their equipment and move it around so much, and that runs the price up."
The jury received two bids to complete the Phase 2 road work, with the low bid coming in at $284,241, nearly double the estimated amount.
"There's less quantity per site than there was on Phase 1," Easterly said. "I talked to the contractors myself. There's no item in the estimate for mobilization of equipment. You've got to have the same equipment moved in for a large amount of work as you do for a small amount, and it just takes up all that time."
Despite the unexpected price, Easterly advised the jury to accept the bid and said FEMA has committed to at least partial reimbursement.
"We have done our due diligence, we have looked to see why the bid was so high, and we've been assured FEMA would participate in this," he said. "I don't think it's going to be any cheaper, so I would recommend if we're going to do this job that we go ahead and award it."
With a unanimous vote, that is exactly what the jury did.
During the environmental committee meeting, David Green and Chris Bloxom with Waste Connections spoke about concerns the jury had previously expressed about the Webster Parish landfill.
Juror Daniel Thomas had inquired at a previous jury meeting about an unexpected closure at the landfill one morning.
The regular operator's mother had passed away, and no one arrived to fill his vacancy for several hours.
"When people load up their pickup on a Saturday and drive up to the landfill, only to see the gate still closed, that's unacceptable," he said.
Green assured the jury that plans have been put in place to prevent a repeat of this situation.
"We've always got a plan B in our back pocket, but this brought to light that we need to implement one at our small facility just like we would at our hauling sites," Green said.
Amy Tynes, CPA for Allen, Green and Williamson CPA, presented the police jury with their 2017 Audit of Financials during Tuesday's regular session.
Total revenue for the government as a whole came in at $13.4 million, compared to $14.1 million, a decrease that Tynes attributed to some grant money running out the year before. Meanwhile, total expenses fell from $13.8 million to $13.7 million.
The general fund specifically had revenues of $3.6 million, a decrease in roughly $150,000 from 2016. Total expenses also fell to $3.2 million, a decrease of $600,000.
When all was said and done, the jury was left with an increase of $181,484 in the general fund balance.
The report showed a clean year with no findings for internal controls, but one finding was reported related to non-compliance, dealing with the official publication of the budget in the newspaper.
"Other than the publication in the newspaper, the police jury followed all protocol," Tynes said.
Tynes also advised the jury that future auditing procedure regarding employee health care would change.
"Up to this point, for the health care you offer to your employees and after they retire, we've been sort of piecemealing each year," she said. "A new standard is coming out that now we have to record that entire liability. So we have someone come in and take a snapshot of all your employees and retirees and say, 'How much will the government pay over the life of those individuals for health care?' That's going to eat away at those unrestricted funds for next year."
The jury also passed an emergency ordinance for a few changes of voting locations as previously reported. Precincts 17 and 17A that currently use the Webster Parish Alternative School will now poll at Harper Elementary School.
Precinct 18, which also uses the alternative school, will now poll at the Webster Parish Courthouse Annex.
These changes were made to preempt the demolition of the alternative school building currently planned for some time in spring 2019.