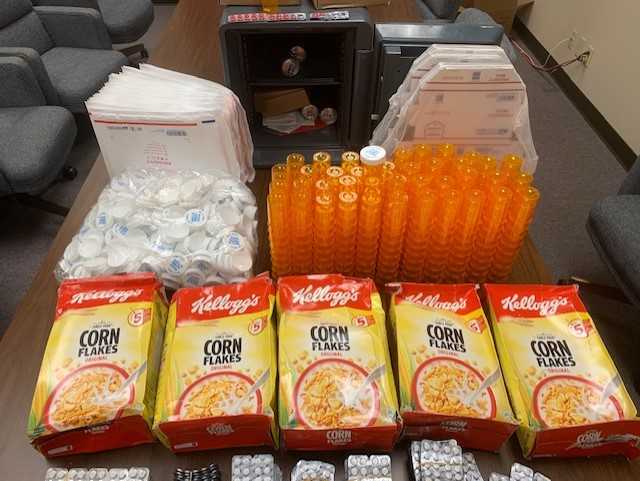 The Webster Parish Sheriff's Office in conjunction with Shreveport Homeland Security Investigators arrested one Stephanie Renee Lynn on Monday, who was charged with possession of a Schedule IV controlled dangerous substance with intent to distribute.
In a statement released from the Sheriff's office, it says that they, along with Homeland Security Investigators from Shreveport, "coordinated a controlled delivery of over 20,000 dosage units of Tramadol, a Schedule IV Controlled Dangerous Substance, to 146 Stonewood Road, Minden."
It further states that narcotics agents subsequently executed a search warrant at the address, which resulted in the seizure of additional Tramadol tablets and items that would be consistent with the distribution operation of prescription pills.
Jason Parker, Webster Parish Sheriff stated, "Our deputies seized approximately 20,777 dosage units of Tramadol, which has a street value over $100,000. Tramadol is an opioid pain medication that can be sold for $5 to $10 a pill in the drug world."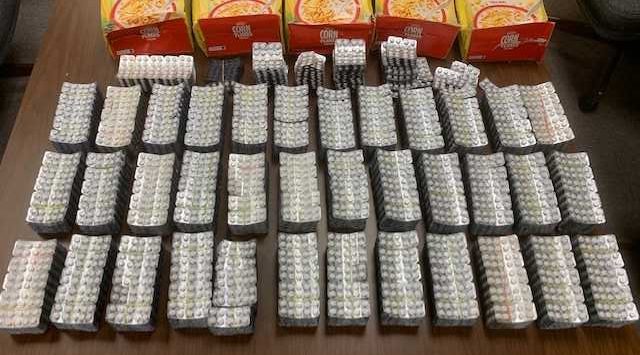 Stephanie Renee Lynn was arrested without incident and charged with possession of Schedule IV CDS with intent to distribute.
The Sheriff's Office statement reads, "Lynn admitted she was receiving packages in the mail that contained prescription pills and was bottling them up for distribution to various people. She also admitted to having been conducting this operation for the past six months. Lynn was later incarcerated at the Bayou Dorcheat Correctional Center."
Sheriff Parker further elaborated that this isn't a one-off instance. He went on to state that in today's world, a higher number of drugs are now being delivered directly to people through the postal system.
"A lot of our illegal narcotics entering the parish are coming through the mail and packages are being delivered right to the dealer's front doorsteps," said Parker.
"The criminal element is constantly evolving. As a law enforcement agency, we must not become complacent and should try to stay one step ahead. The Webster Parish Sheriff's Office will continue to remain vigilant in our efforts to keep our citizens safe and our parish drug-free."