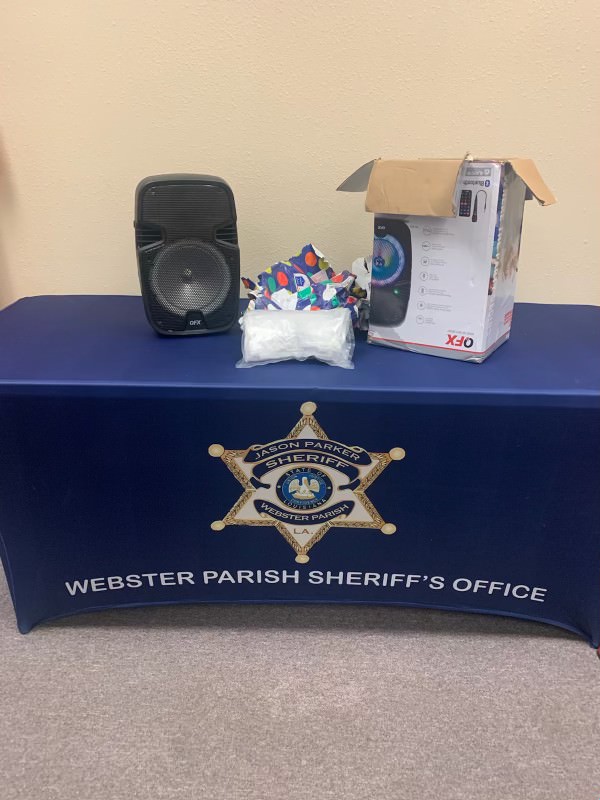 Mikel Stegall, 42, of the 600 block of Childs Road, was arrested for possession of a schedule II substance (methamphetamine) with intent to distribute. This arrest was carried out by the Webster Parish Sheriff's Office. As a result of the bust, WPSO obtained approximately 1.4 pounds of methamphetamine with a street value of around $26,000.
On December 14, WPSO detectives and narcotics agents executed a search warrant after receiving information that a large quantity of illegal controlled dangerous substances was at said residence. Based on this information, detectives were able to obtain a search warrant for the residence.
The booking report states, "Upon execution of the search warrant, detectives located a natural void in a karaoke speaker containing a sealed clear plastic baggie containing a large amount of suspected methamphetamine."
Upon questioning Stegall, he admitted full ownership of the suspected illegal narcotics located within the speaker.
Stegall was transported to WPSO where a booking/arrest report was completed. Stegall was later transported to BDCC where he was booked.