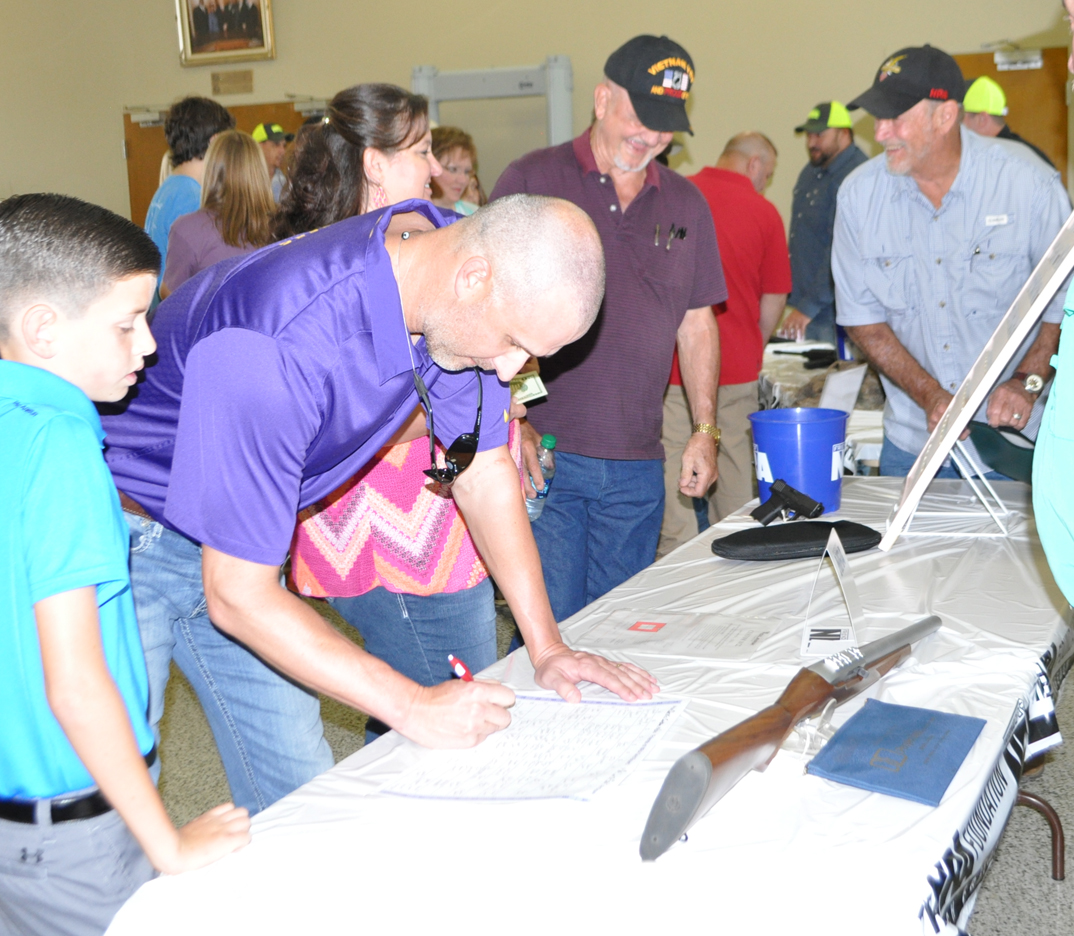 The Kisatchie Friends of the National Rifle Association had another good year as they raised approximately $56,000.
The gun of the year, a Montana Rifle American Legends .300 Winchester Mag Rifle, went to Minden Police Chief Steve Cropper, selling at auction for $1,900. Other auction items included a variety of rifles, pistols, knives, an NRA blanket and beautiful artwork.
Phillip Krouse, Kisatchie NRA chair, says the annual banquet and fundraiser is to raise money for youth shooting sports and to promote and teach gun safety. It also helps with gun purchases, skeets and training materials, he said.