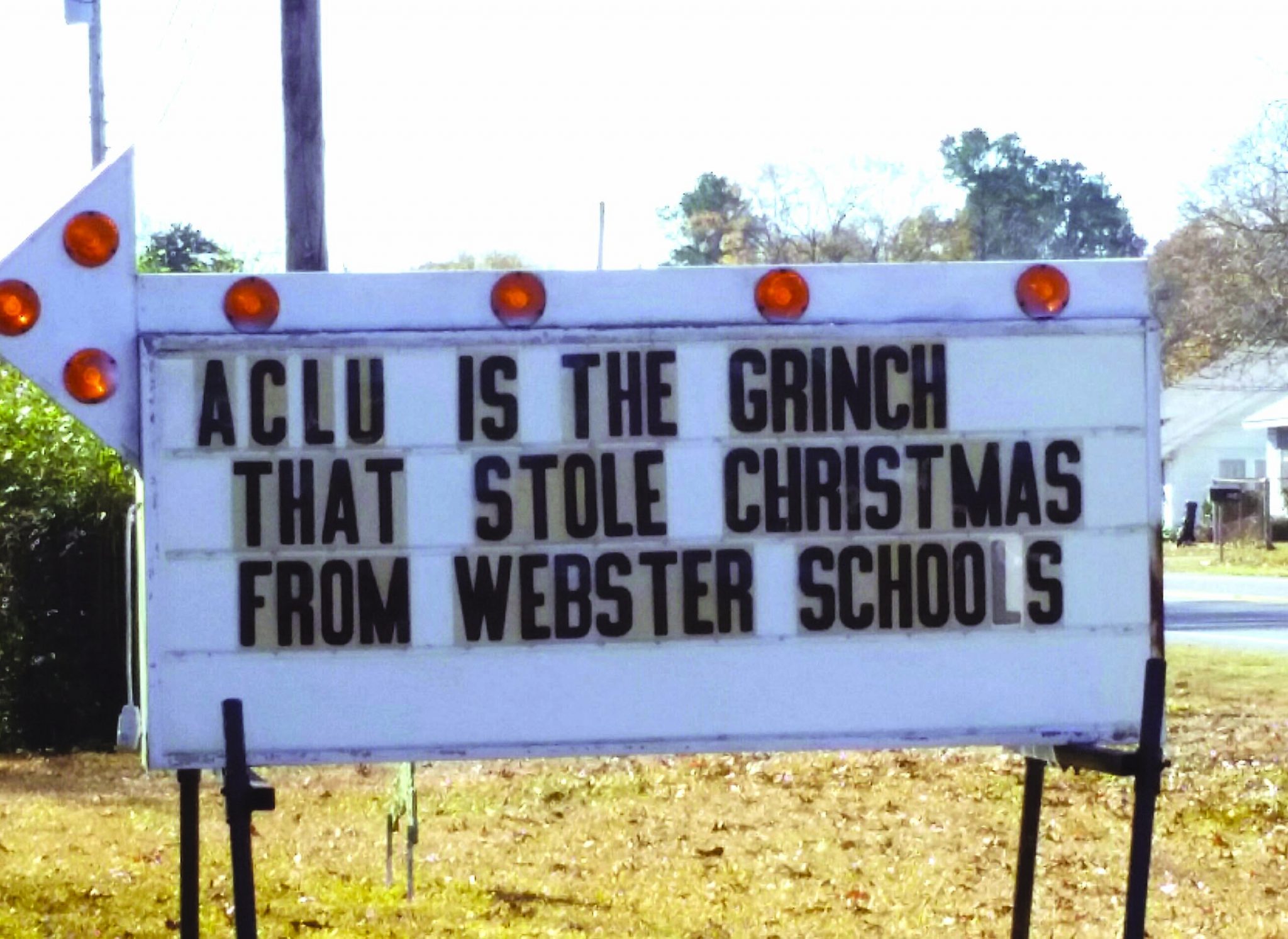 Both sides make views known
On December 18, the American Civil Liberties Union filed a lawsuit against the Webster Parish School Board on behalf of a parish parent and daughter, alleging unconstitutional and widespread promotion of Christianity in schools.
Since then, the public reaction around Webster Parish has been strong and frequent. When the Press-Herald posted its coverage of the news on Facebook, the post quickly received more comments than any other article on the page since August. The online article is one of the Press-Herald's most-viewed posts in months.
The ACLU filed on behalf of Christy Cole and her daughter, who attends