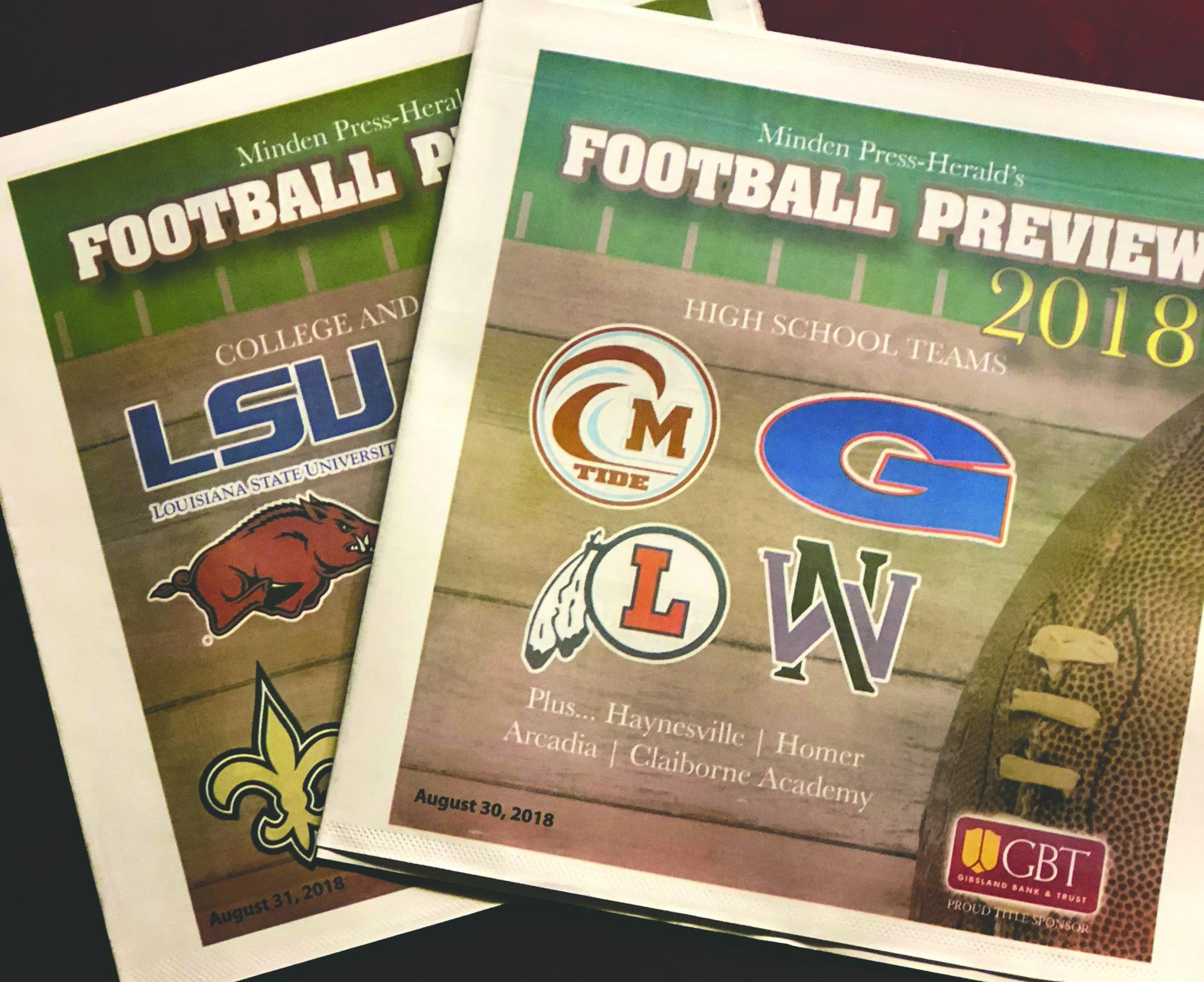 High School Preview in today's newspaper
Inside today's Minden Press-Herald, readers will find the 2018 High School Football Preview. All of Webster Parish public schools have previews, along with Glenbrook school.
This year's edition, however, will have a little something extra. "We have also included previews of some of our regional schools in addition to the Webster Parish previews," said Publisher David Specht.
Specht said that former sports Editor Blake Branch was key to producing this year's preview. "Before Blake left to pursue his dream of being a coach, he made sure we had everything we needed to put out a first-class