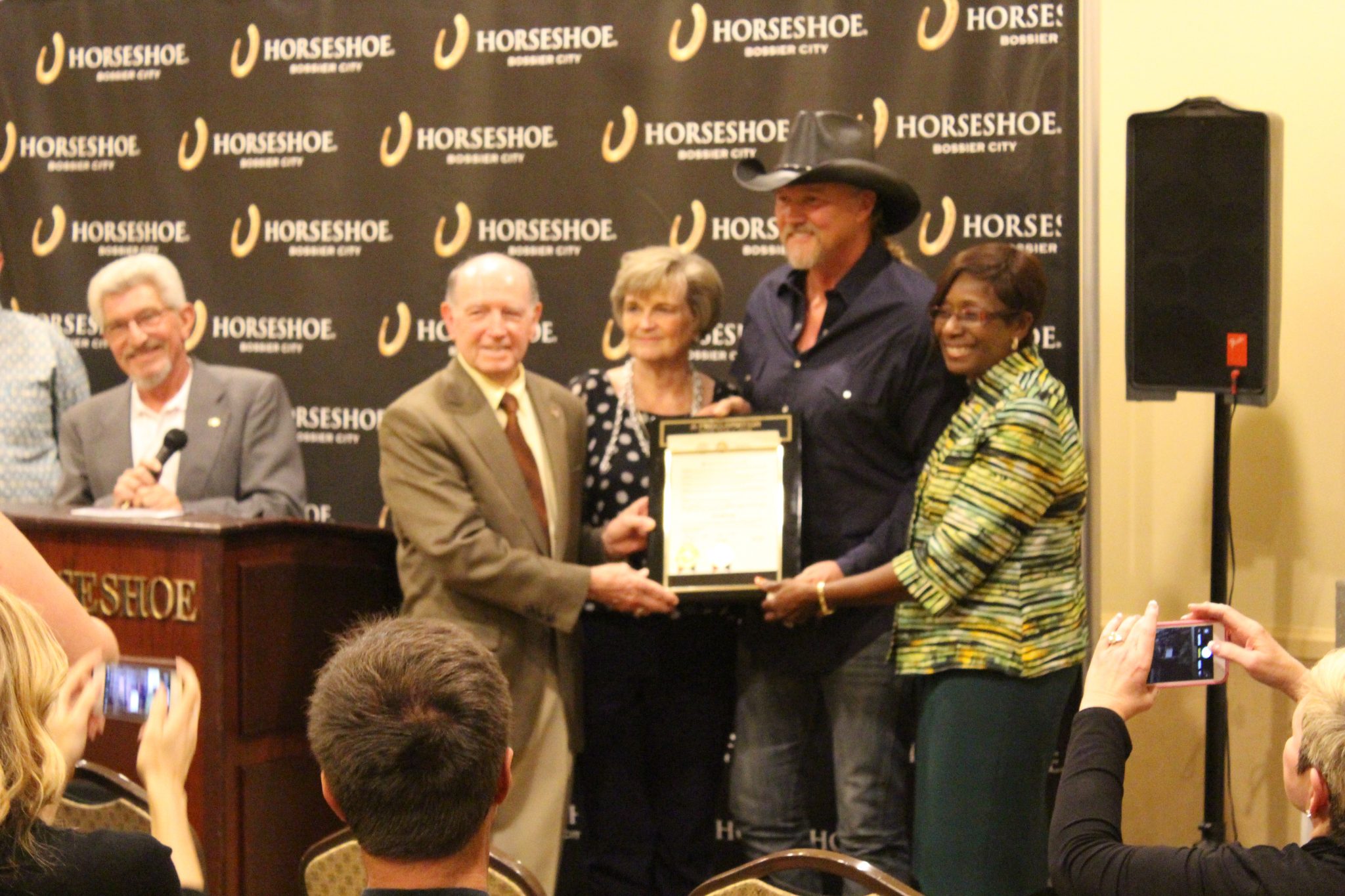 Trace Adkins inducted into NWLA Walk of Stars
Friday was Trace Adkins Day in northwest Louisiana.
The country music superstar and Sarepta native was inducted into the Northwest Louisiana Walk of Stars Friday.
Adkins was in town for the induction ceremony to cast his hand and boot prints in concrete that will be on display in Shreveport's Red River District.
"My hobby got horribly out of control, and here I am. But, I get to do something that I love to do every night. It's a blessing and I have so much fun doing it. I've always been proud of where I was from