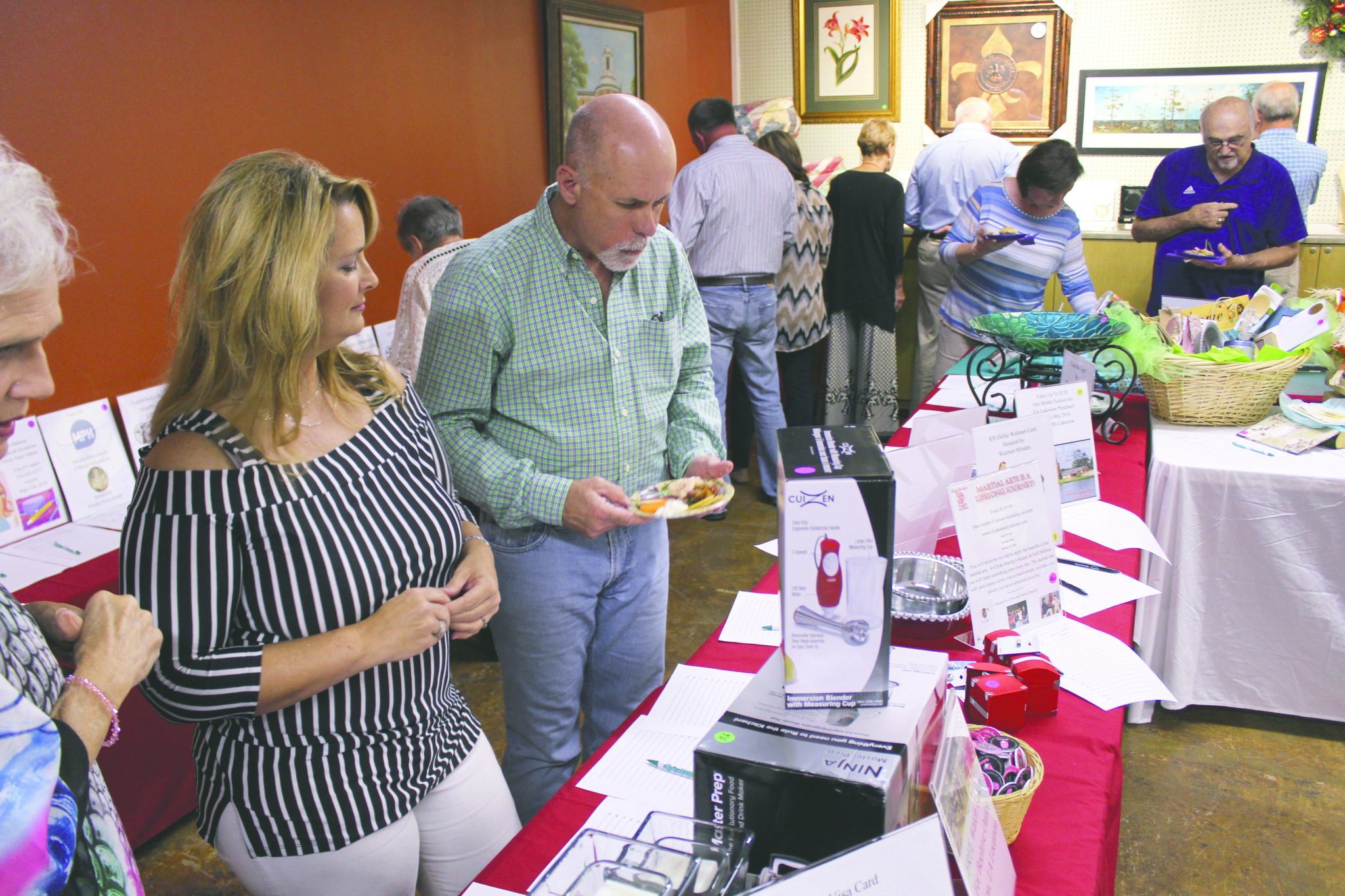 Special to the Minden Press-Herald
In 2007 the idea of a museum was still a dream. After 30 years of stops and starts, the Dorcheat Historical Association was ready to make a big step.
In 2007 Schelley Brown Francis was hired to be the museum director, with the job to raise awareness of why it was so important that Webster Parish have a first-class museum. For over a year Francis worked from her home on a computer she had won at the St. Jude auction.
First on her agenda was to show the important history of the Minden area. The "Nights For The Museum" programs began, featuring longtime Webster Parish citizens who had history that dated back to the pioneer beginnings of the area.
These monthly talks soon became the number one thing to do in Minden. The first meetings weren't held at the museum since the museum wasn't open yet. That move would come several years later.
Now, eleven years later, more than 60 speakers have been recorded to date and important oral history has been captured on DVD.
This important part of the museum's history lesson is now held in the museum learning center that seats 100 people and features a theater surround system. This room not only benefits the museum but is available for rent to other organizations and individuals.
In August of 2008 the doors opened at the 116 Pearl Street location.
"What has transpired in this spot in the last ten years can be stated in just one word: 'amazing,'" Francis said. "People walk in the door thinking this is just going to be a typical small town, small community museum with some dusty relics and some newspaper clippings pinned to a corkboard.
When they walk in the door usually the first words out of their mouths are, 'Wow!' We offer free tours that are geared toward the age of the groups we have visiting.
These tours tell our rich history and are an important part of what the museum has to offer for free. Many people have helped get the museum to the place where it is today.
John Agan, our parish historian, is the number one reason we have such a fine museum, without his knowledge and research so much would have been lost. We have worked together extensively on so many projects, including the many books we offer at the museum.
Local artist Larry Milford was hired in the beginning stages to lay out the design elements for us.
Our past president Thad Andress was key in the success. Eddie Hammontree was hired to archive our inventory several years ago. Mrs. Hammontree has been a huge asset to the museum.
Lou Snook as our president today along with our board members have played a major role in the process of making Dorcheat Historical Association Museum one of the top small museums in the state of Louisiana."
A few years ago, the museum was able to purchase the building that adjoins it in the hopes that at some point they can double in size.
"We have so much history and so many stories to tell – we need this space. We want to offer research areas; a larger office and storage rooms are much needed. These plans hopefully will take place over the next five years. We can't even begin to start on this project yet without the proper funding" Francis said.
The annual museum fundraiser will be held September 10th, 2018 at the 116 Pearl Street location. Cost is $25 per person prepaid and $30 at the door. A silent auction and some great food will be in store for those that attend. The museum is now taking donations for silent auction items. If you have a business that can offer a service, or a restaurant that can offer gift cards, or would like to do a basket to highlight your business or talent, please contact Schelley Francis at 318-423-0192 or drop by the museum Tuesday – Friday 10-1 and 2-4.