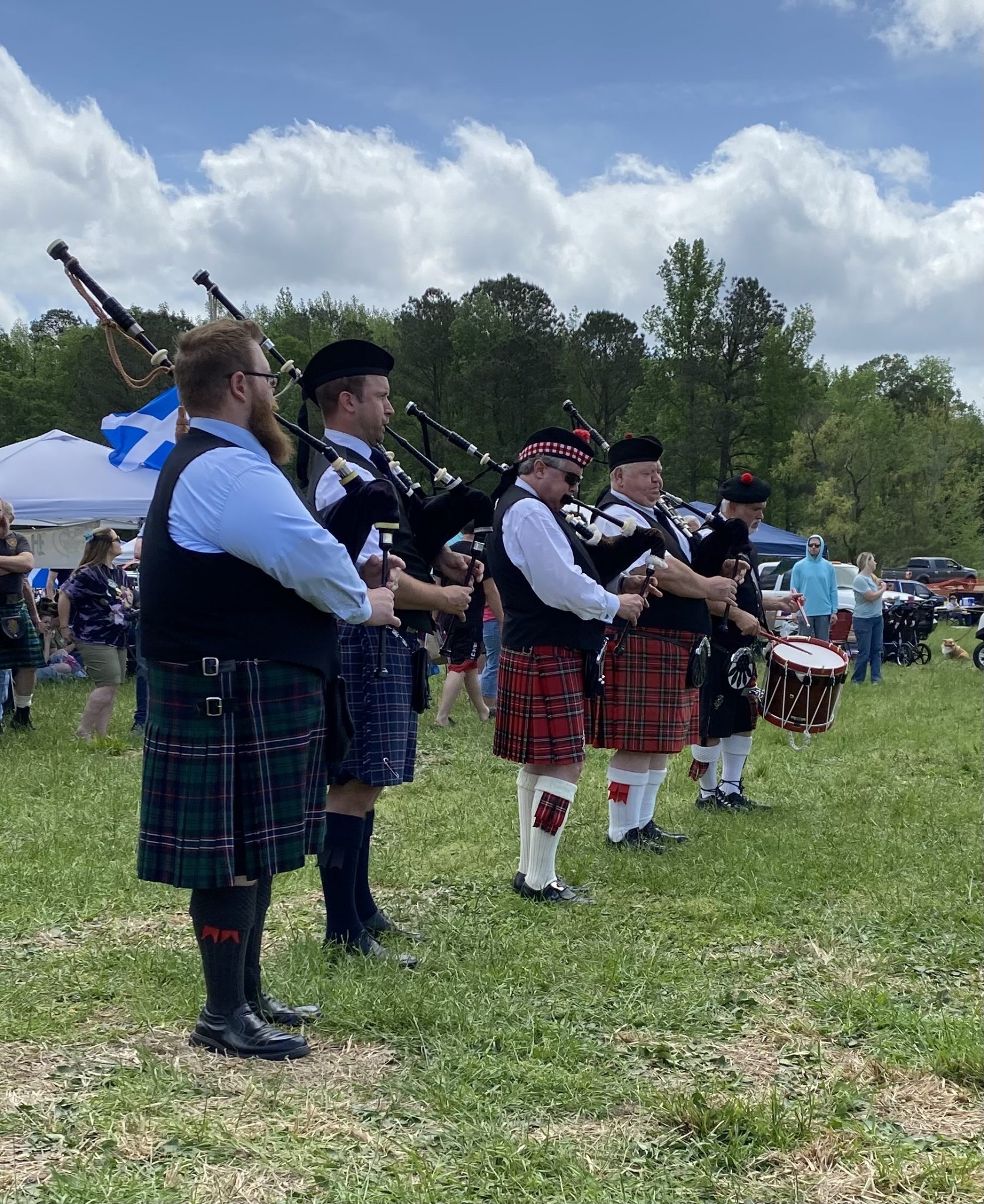 There was a great turn out for the Scottish Tartan Festival this year, with many interesting exhibitions and vendors plus wonderful spring weather too. Tartans of many different clans were represented, and numerous people dressed with the spirit of the festival in mind.
There were traditional pipers and modern bands, many dancers, and the parade of clans displaying their names and tartans. People watched cattle herding, blacksmithing, flintknapping, and kilt making. Folk young and old enjoyed the tales of the storytellers and the demonstrations with the broadsword.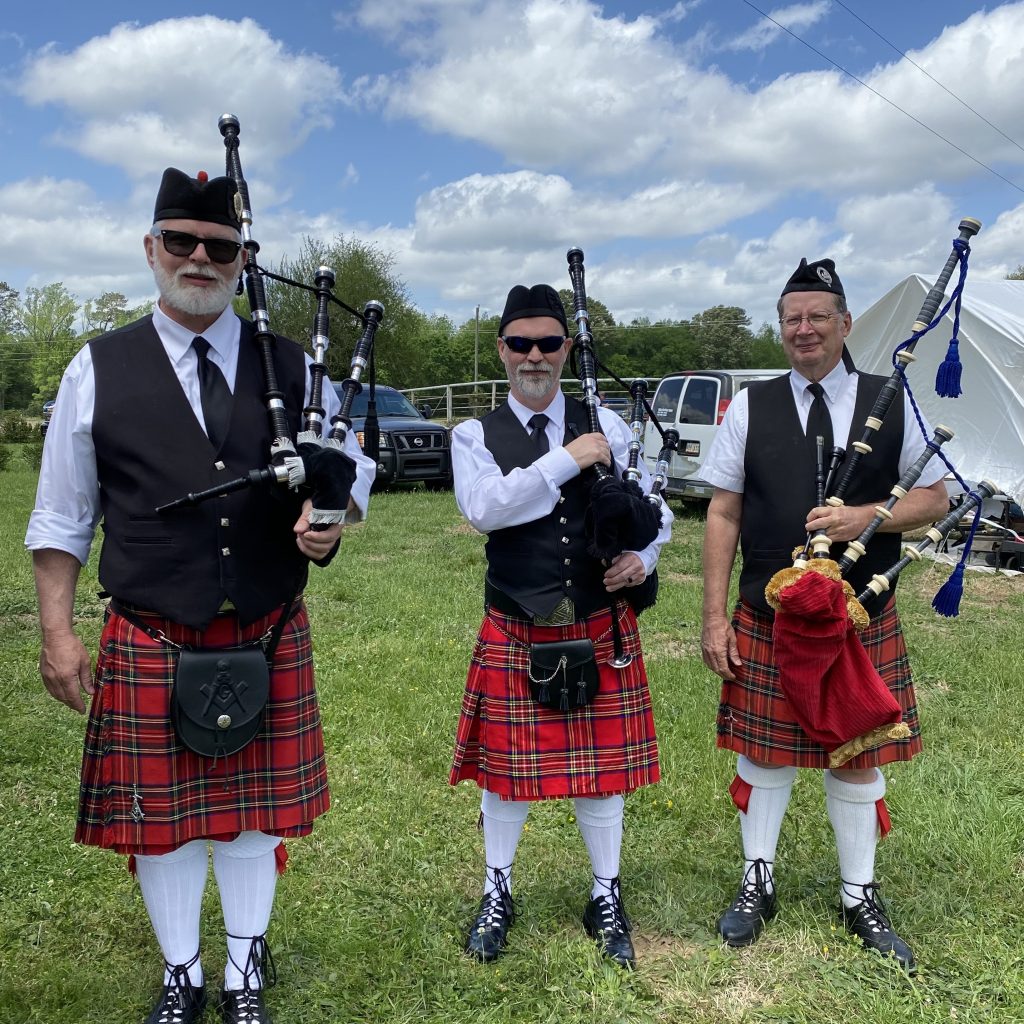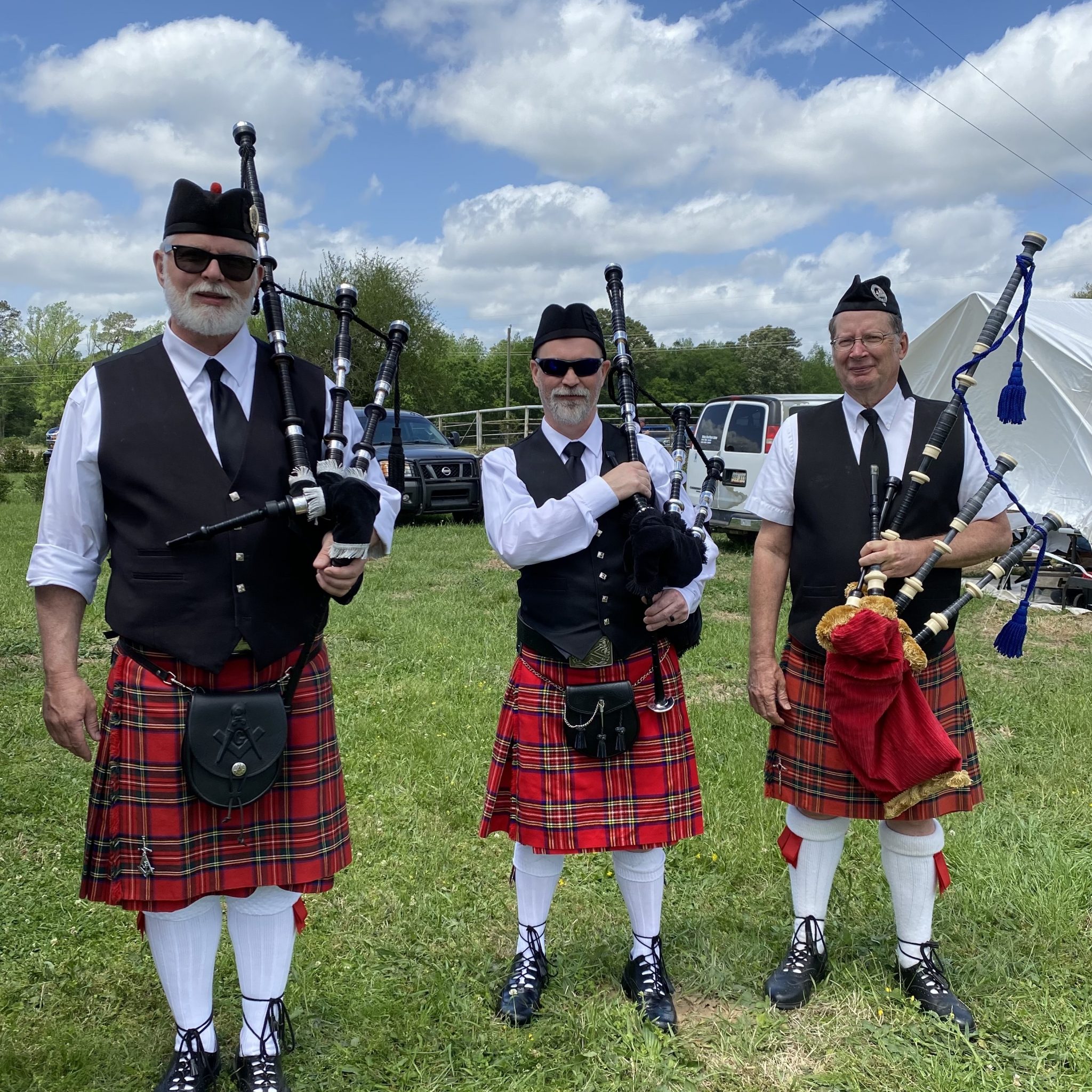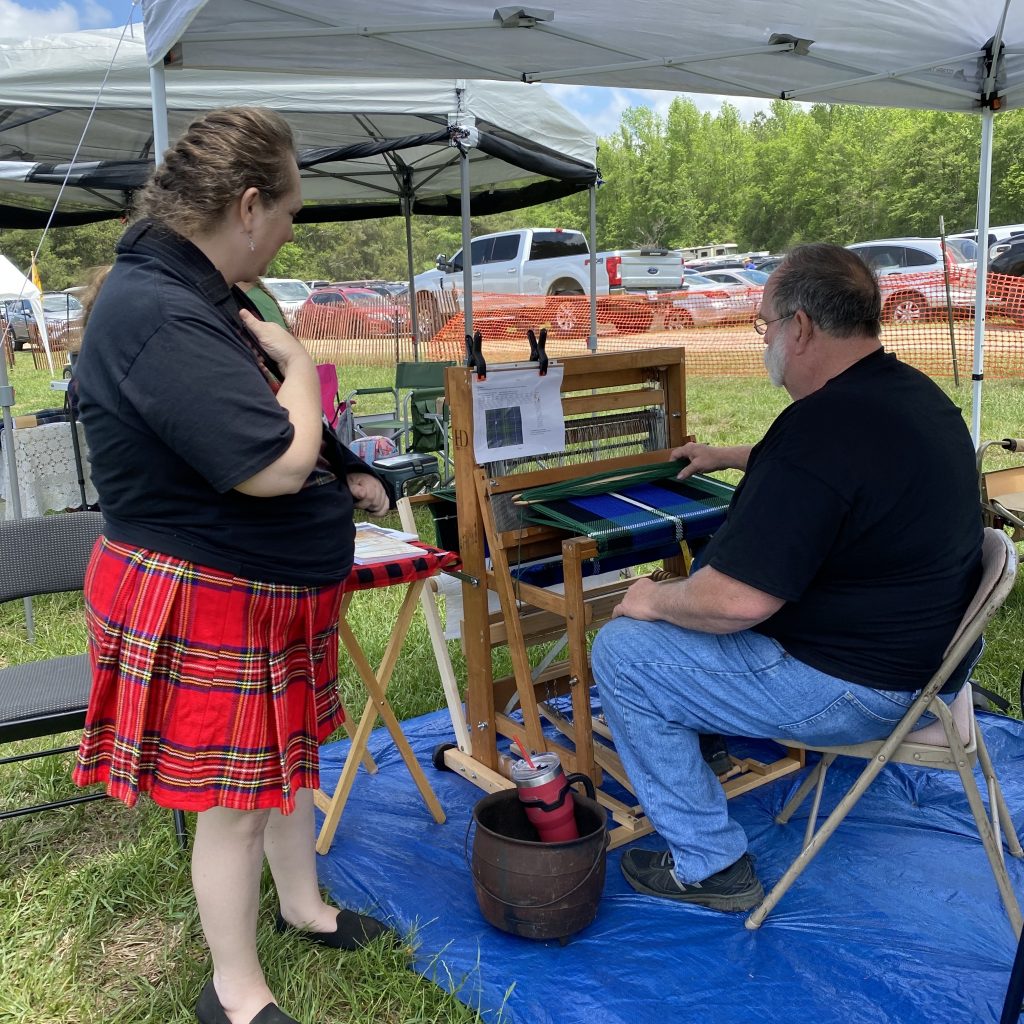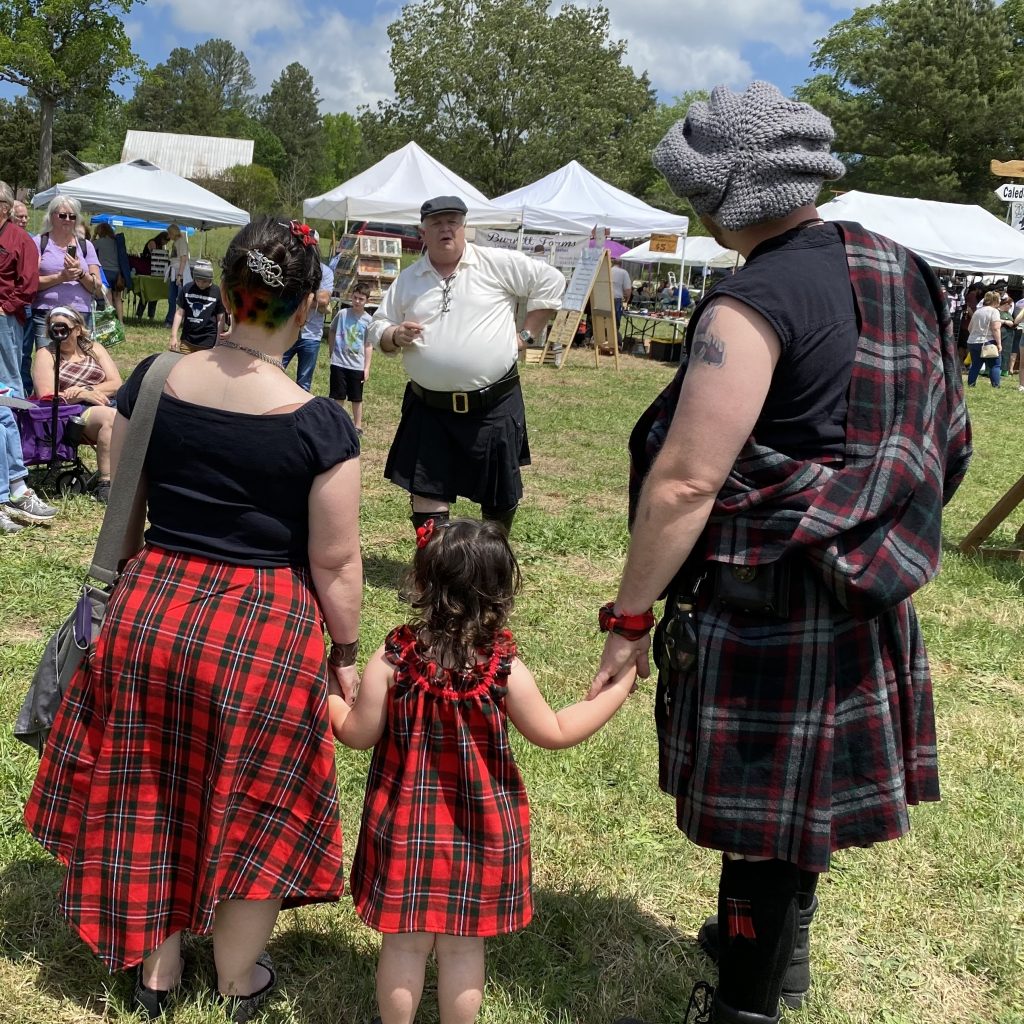 A new record was set by Trey Campbell in the haggis eating contest, completing his traditional Scottish "pudding" (made of the heart, lungs, and liver of sheep) in only 41 seconds.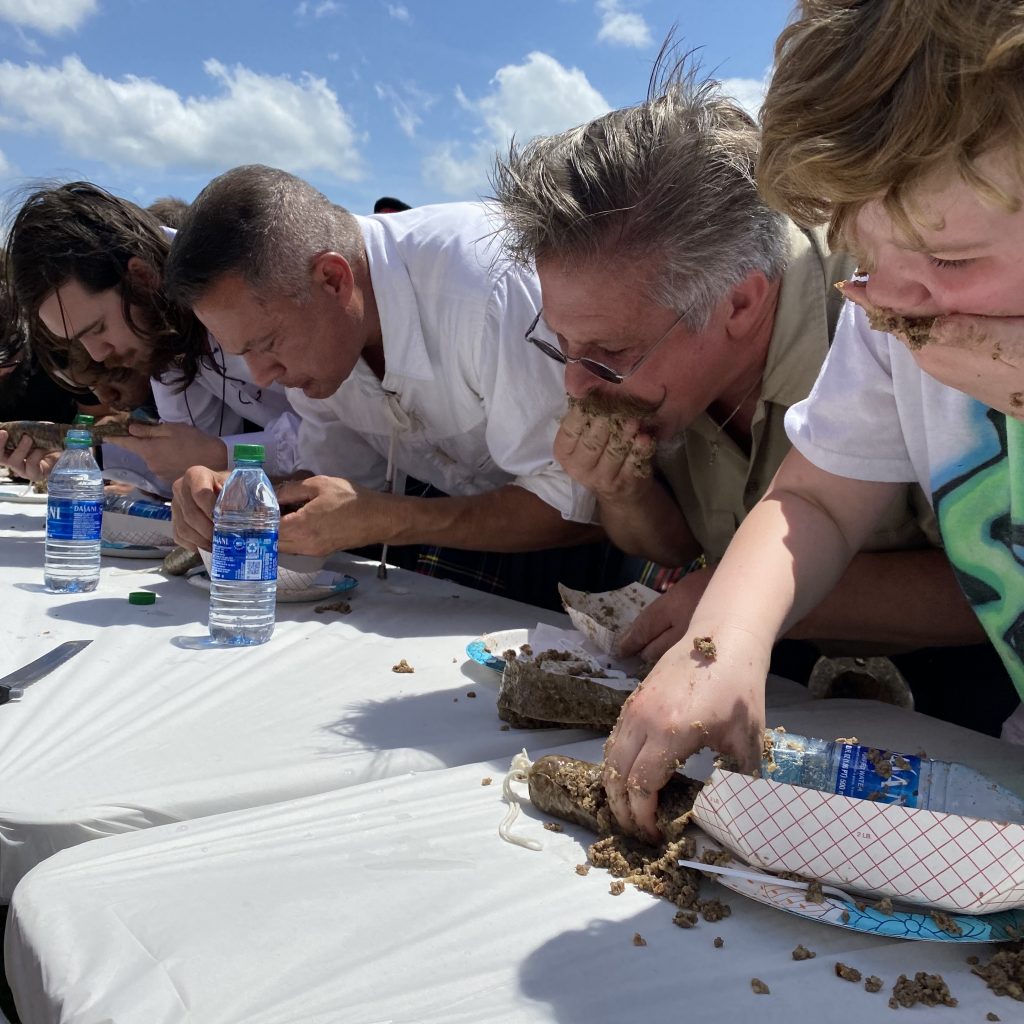 Ray Lipinski was declared the winner of the Bonniest Knees contest.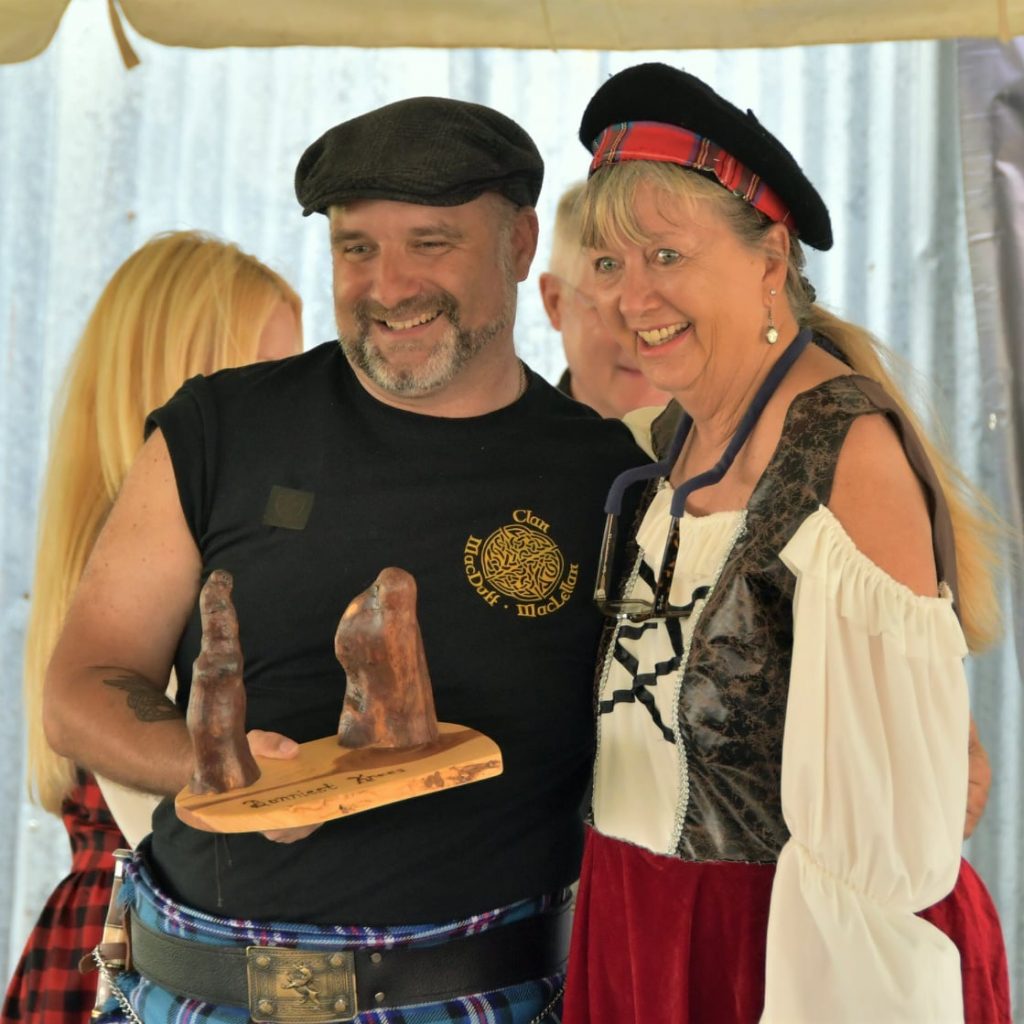 Many people brought their dogs (quite a few in costume), and the dog show was a big success. For the Scottish Breeds division the winners were Freya, a black Scottish Terrier, in first; Yazhi, a Border Collie, in second; and Sally, a white Scottish Terrier, in third. In the All Breeds division Hamish, a Standard Poodle, came in first; Seamus, an Irish Wolfhound, came in second; and Lexi, a Scottish Deerhound, came in third.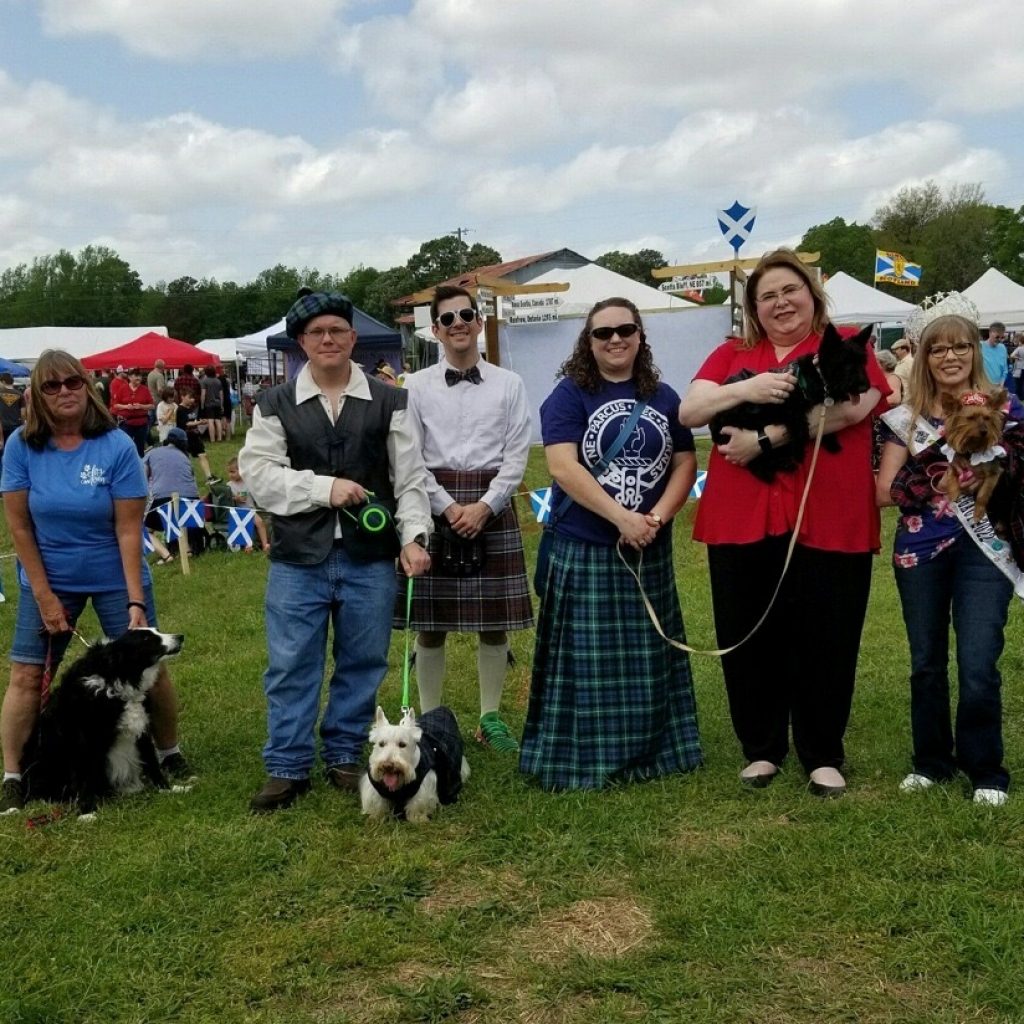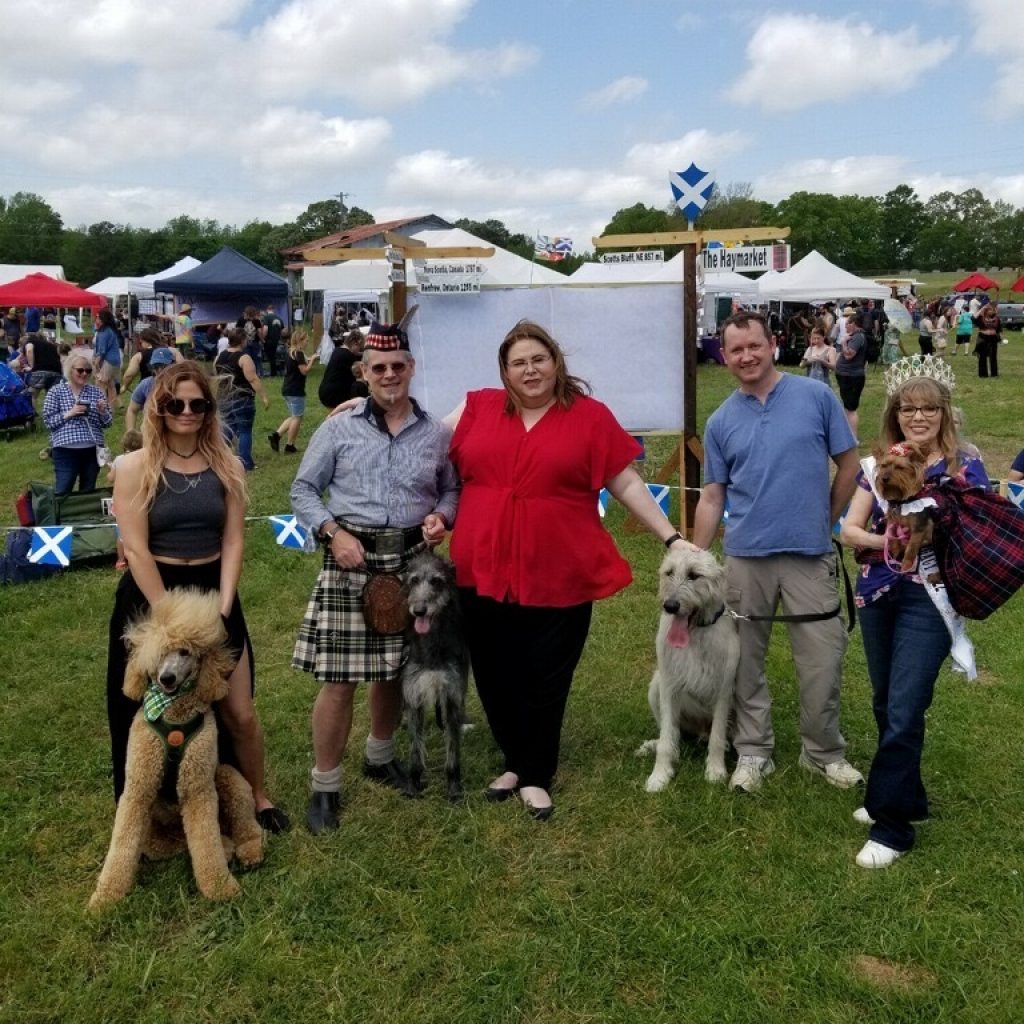 Each year the Scottish Society of Louisiana Highlands does a wonderful job of putting together a festival that is engaging, fun filled, and educational. Overall, it was a beautiful day for the festival and many people came out to enjoy the sights and, perhaps, to learn something new about their Scottish heritage.