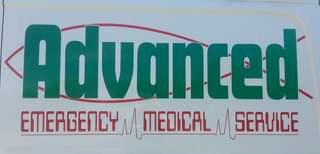 Advanced Emergency Medical Services (EMS) is a local, private ambulance service that operates out of two stations in Webster Parish, as well as several other locations in Louisiana.
Within the parish, Advanced EMS employs 57 people including 7 office staff, and they normally run four ambulance units everyday.
"Thanks to the community for their support," said Gary Jones, owner. "We've been here since 2000, and we've had great support from the public. We're a private service, so we get no subsidies. We run emergency and non-emergency transports. In Webster Parish, we've got the station here [in Minden] and the station in Sarepta. We're just local folks helping local folks."
Working as an emergency medical technician (EMT) requires a lot of training and licensing. Qualifications include being certified through the National Registry and the state, as well as certifications in advanced life support, pediatric life support, and prehospital trauma life support.
"We do continuing education — of course, that's required by the National Registry and the state," said Jones. "They have to go through continuing education and they have to take a refresher course every two years to stay certified.
"All of our ambulances are fully stocked for advanced life support. They're qualified through the [Louisiana] State Department of Health and Hospitals, Medicare, Medicaid, you name it."
Advanced EMS also volunteers to help out in other parts of the state when the need arises.
"When COVID started, we had five units that we sent to New Orleans whenever their EMS services got inundated with COVID infections. So we went down there and helped out for almost three months. Of course, we respond to the hurricanes and stuff like that too," Jones said.
And, like many businesses, difficulties with the supply chain are affecting the ambulance service as well.
"We've got seven brand new units sitting down here that we bought last February, and we can't put them on the street yet because we can't get all the parts and stuff to finish them out," said Jones. "If you can't get the part, you can't finish up."
Advanced Emergency Medical Services, Inc. is located at 900 Shreveport Road in Minden. They can be contacted by phone at (318) 382-0381.
Please remember that, when emergency vehicles such as ambulances or police cars use sirens or flashing lights, state law requires that every other vehicle yields the right-of-way by pulling over to the right as far as possible and then stopping until the emergency vehicle has passed (except when otherwise directed by a police officer).