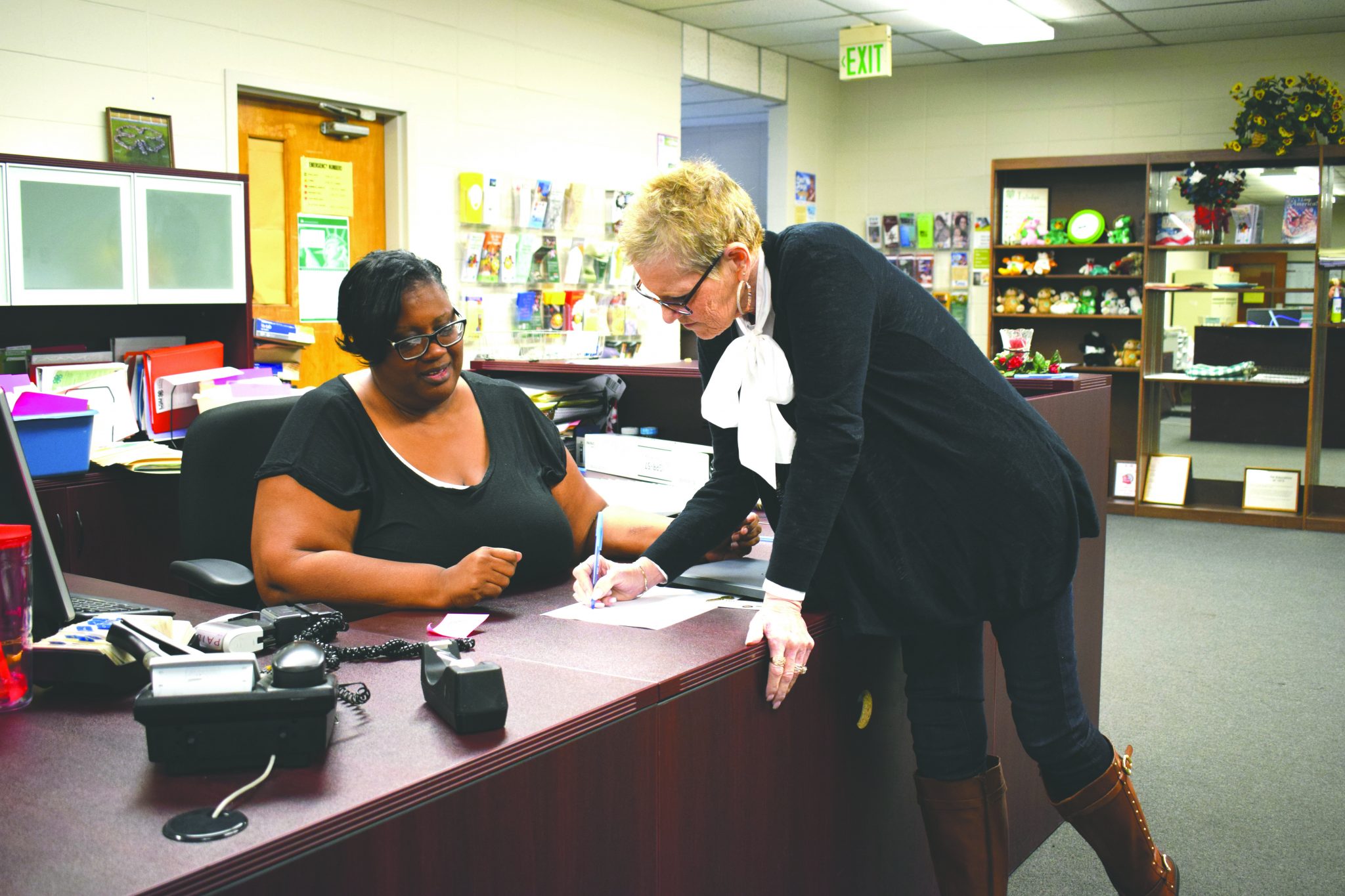 Joan Almond, who has worked in the Webster Extension Office of the LSU Ag Center for 36 years, has officially retired in early Oct. She was the Parish Chair for the Webster Extension Office of the LSU Ag Center and the Regional Coordinator for Family and Consumer Sciences. "I was over 12 parishes, including Webster, and then all of the Northwest region. I kind a wore two hats," said Almond.
Every land grant university in the nation has an extension program through the Ag Center called the Cooperative Extension Service. Locally, the funding for this program, which includes nutrition, agriculture, and 4-H, is supported by the School Board and Police Jury.
So Almond's position was essentially being the local liaison between the Police Jury and the School Board.
Almond knew that she wanted a career that is involved in 4-H very early on in her life.
"I knew when I was in High School that I wanted to be a 4-H agent. Because my 4-H agent at Homer High School was awesome, and she inspired me. So I hope that we've been able to do that for some of the kids in our program," said Almond.
When thinking back on her career, she recalled some major changes that had taken place since she started working there.
She liked to joke about how excited she was getting her first paycheck in 1977, not knowing what she would be able to do with what she thought at the time was a lot of money.
"When I was first hired, my salary was so low compared to beginning salaries now. That always sticks out in my mind, because I remember vividly that I was so excited to be making $9,800 a year do anything."
Another change that took place was the paperwork necessary for her other employees of the Ag center to be able to leave the Parish. This system is no longer in place, but when it was she recalled a time when it caused her a lot of anxiety after missing a turn while on her way to a school in Springhill.
"So when I first started work, I left here and went to Springhill. I went by myself and being new to the parish, I wasn't familiar with it. I missed the turn and the next thing I knew I looked up and I saw a sign that said 'Welcome to Arkansas,' and I freaked out. Much less being out of the parish, I was out of state without prior authorization. I thought I was going to get fired," said Almond.
One of her proudest accomplishments was being on the ground floor of starting the Louisiana Shooting Sports Program.
Almond said that when she started working there, "We didn't have one and Louisiana didn't have one. My children, I had 4 kids, they were raised in 4-H, and they all liked to shoot. So at some point, we were offered an opportunity to develop a shooting sports program. I went through training and got certified and our BB team is consistently, from then until now, excelling and doing well. So some of the good memories are of our actual BB teams going to national competitions."
The accomplishment that Almond said she is most proud of is the landscaping that has been done around the AG Center Office.
"When we first moved out here, it was nothing, just flat all the way to homer road. We started that program under my administration, so I approached the Master Gardeners and asked if they would be interested in upgrading and landscaping around the office.
When you come by you can see that they've actually done a lot. They've planted all kinds of Louisiana plants."
She also had a heavy hand in the process of getting their sign put out by Homer Road. "I worked for years to get enough support to get the funding to get that sign. It's been very good for advertising for our programs," said Almond.
An interesting note that she made about being in her position for so long was watching the kids she worked with when she started to grow, some of them even becoming members of the School Board and Police Jury that she has to work with.
"When I went to the School Board meeting, I told my husband, 'most of these people that are on the school board or a principle were kids in the program.' Johnny Rowland was a nine-year-old kid when I was first a 4-H agent, and I used to go to their house and help him with their record books," said Almond.
When asked if she had anything that she would like to say to the community, it was clear how much 4-H and her job as a whole had had an impact on her life.
"I want everybody in Webster Parish to know what an honor its been to work here. I feel like I've grown up here. I came here when I was right out of college, wasn't married. I met my husband at the Parish Fair Livestock Show. A 4-H family introduced us to each other. We married and raised our 4 children here. The people of this parish have been so kind and so supportive through the years, It's just been such a joy to work here. It was always something new, something exciting. I'll always have a special place in my heart for Webster Parish," said Almond.
Joan Almond will be having a Retirement Reception on Monday, Oct. 28 at First Baptist Church from 2-4 p.m.