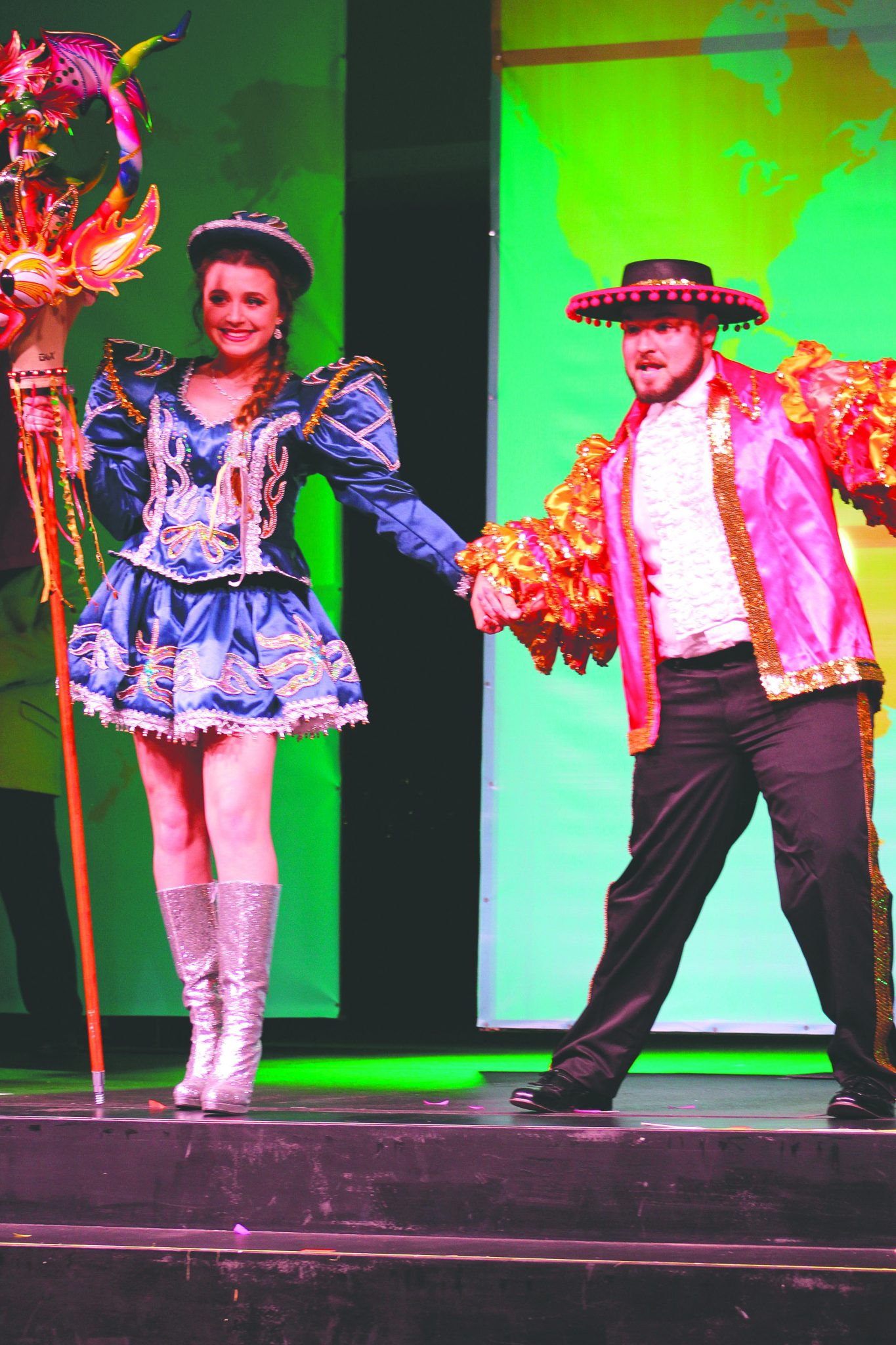 Krewe, revelers enjoy 18th Grand Bal Friday night
The Krewe Des Ambassadeurs took guests on a trip around the world at their eighteenth Grand Bal' Friday night at the Sam's Town Ballroom.
The crowd was celebratory as they welcomed the royal court in their tableau.
The tableau opened with Captain, Mahala Hutto displaying the traditional south Louisiana Mardi Gras celebration. Hutto was caped in a colorful traditional south Louisiana costume.
"The day begins with masked and costumed revelers riding on horseback from house to house begging gifts of food and money in exchange for performances of singing and dancing," host George French explained to guests.
Next the Krewe took guests to Mexico and a traditional five days of celebration with the Prince, Haynes Mandino. The Krewe went next to Bolivia with the Princess, Piper Mealey. Then, the Krewe celebrated Trinidad, Tobago and Greece with tyhe Duke and Duchess of Hospitality, Jacob Mouser and Traci Keen.
Nice, France and Belgium were presented by the Duke and Duchess of Prosperity, Brian Smith and Kathi Smith.
"They march through town throwing oranges as a symbol of goodluck," French said of Belgium.
Smith threw oranges as he made his way through the crowd.
The trip ended in Venice, Italy to welcome the King, Jason Perot and Queen, Lee Branton.
Members of other Mardi Gras Krewe's Royalty greeted the hosting court then guests took to the dancefloor for a night of dancing.
The Mardi Gras season doesn't end here for the Krewe Des Ambassadeurs. They will be featured in the Springhill Mardi Gras Parade and Minden's Fasching Festival parade this Saturday.