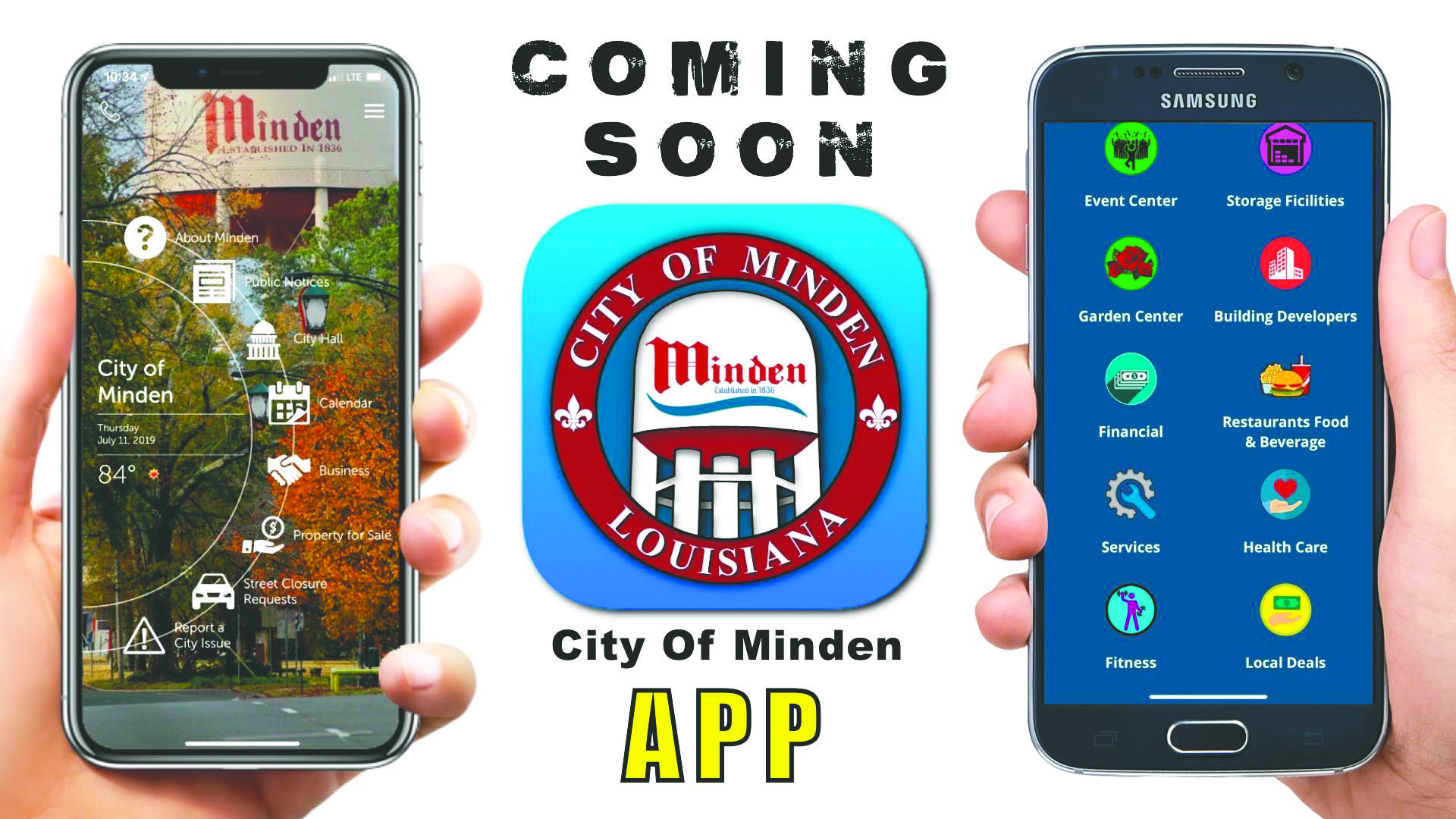 City encourages businesses to register for new app to give exclusive deals
The City of Minden is releasing an app for mobile devices in the near future that will allow users to access a variety of useful features right from their phone.
One of the more interesting is a feature that will allow users to browse all of the local deals for businesses around town. "What I want to do is get the public notified that, hey, we have the opportunity for you to get some free advertisement through the app," said Will Gerding Social Media Director for the City of Minden.
If business owners wish to take advantage of this feature, all they have to do is fill out a form, which can be accessed from the City of Minden's Facebook page. "Whenever the business signs up, at a later time they will be given a login. They can log in specifically for their business, and they can update it," said Gerding. Essentially, businesses will be given an account that allows them to make updates on behalf of their own business.
Users can then see all the deals in town by simply scrolling. "You click on local deals, and it will show all the deals that are going around town, for all businesses," said Gerding.
When asked if it would cost the businesses anything, Gerding said, "It's free. It'll be 100 percent free."
The app will host a variety of other useful features as well, including the ability for citizens to pay their water and light bills from the app itself. Also, if citizens would like to report issues around town to the proper departments, there will be a feature in the app to do that as well. "If there is a pothole, (you) can take a picture of the pothole, it geo-links where (you) took the picture, and then it gets brought to Public Works," said Gerding.
"This is an app that is going to make us unique among other cities in the area, but the most important thing is it will make City Hall more friendly towards Minden's business community," said Minden Mayor Terry Gardner.