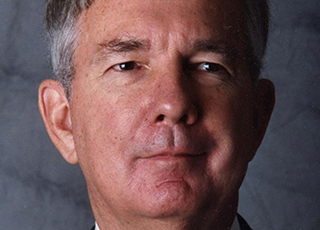 A memorial service for Ben Hunter, 85, of Minden, will be at 2 p.m. Thursday, Nov. 12 2015 at Rose-Neath Funeral Home located at 211 Murrell Street in Minden. Chaplain Andrew Abshire will conduct the service.
A lifelong resident of Minden, Ben was born on Nov. 12, 1930 and died Nov. 8, 2015, after a long battle with Parkinson's disease. He bravely fought Parkinson's for 28 years, never complaining of the challenges he faced. Ben was the last surviving son of Larry and Gladys Hunter.
Ben graduated from Minden High School in 1947 and Northwestern State College in Natchitoches in 1951, where he lettered in tennis and swimming.
In June of 1951 he married Linda Harkness. They were married for 64 years.
Ben served in the United States Naval Reserve from 1951 until 1959.
Ben's professional career was spent at the Coca-Cola Bottling Company of Minden, the company founded by his grandfather, the late William S. Hunter, in 1901. He was CEO for 28 years, retiring in 2001, after 50 years of service.
Ben was a member of the Board of Directors of the Louisiana Soft Drink Association serving as president for three years. He served on the Board of Directors of Peoples Bank for 18 years, also serving on its Executive Committee.
Ben was an avid golf and tennis player. He and Linda made many friends over the years playing golf and tennis. Ben was a scratch golfer in his prime and tenaciously continued playing golf into his mid-70s. Many of his golfing opponents were astonished to realize they had just lost to an opponent with a real handicap!
Ben and Linda were part of a group of Dr. Pepper bottlers awarded with an around the world trip by the Dr Pepper Company, flying on two chartered airliners in 1996, visiting 10 cities on four continents in 25 days.
In 1997 Ben was honored as Minden Man of the Year.
Ben was instrumental in publishing the book "Memories of Hunter's" in 1997. That same year "The Great Get Together" was held at the Minden Civic Center and was attended by many who reminisced about the good times during their early years at Hunter's Playground and Hunter's Playhouse.
The Coca-Cola exhibit at the Dorcheat Historical Association Museum at 116 Pearl Street in Minden was assembled by Ben from the Hunter family's collection of Coca-Cola memorabilia dating back to 1901.
Ben was preceded in death by his parents Larry and Gladys Hunter, his brothers Bill and Joe Hunter, his sister Bess Hunter and their brother Sam, who died in childhood. He is survived by his wife Linda and his son Jeff Hunter. He is also survived by his sister Nan Castle of Sarasota, Florida, and her husband Frank and their children Jay, Lu Anne and Laura, nephews Bob Hunter and Don Hunter and their mother Polly Hunter and niece Julie Hunter and nephew Larry Hunter.
Ben, Linda and Jeff thank all of the many fine employees of the Coca-Cola Bottling Company of Minden over the past 114 years for their loyalty and dedication. Our family's business would not have succeeded for so long without all of their outstanding efforts and accomplishments. And to all of our loyal customers, thank you! Our business would not exist without you all.
Ben, Linda and Jeff also thank Dr Richard Zweig, Ben's Parkinson's neurologist, for his many years of excellent state-of-the-art care, and his care givers during his final weeks; Jennifer, Sandy, Barbara, and Arnethia. You all were a great comfort to us. Thank you.
Ben greatly enjoyed his life and was a match for all of its challenges, and would wish for everyone to have a Coke and a smile!