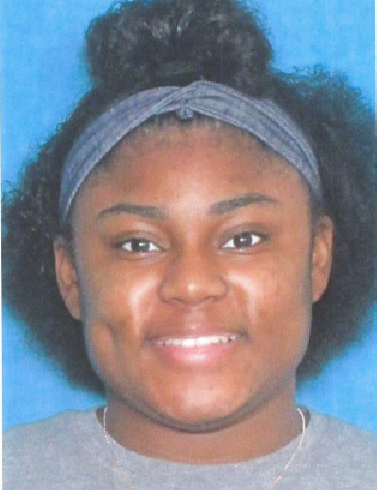 On Tuesday, Dominecia Flournoy and Sean Simmons were arrested in Minden for possession of ecstasy and having blue headlights.
While on patrol, a Minden police officer spotted a vehicle on Hwy 79 with blue headlights. In the State of Louisiana, only law enforcement officers are allowed to use blue colored electric lights. When the officer stopped the vehicle and made contact with the driver, Sean Simmons, he smelled marijuana.
"I questioned Simmons about the marijuana and he showed me a marijuana cigar in the ashtray that had already been smoked," the arrest record states.
Simmons was unable to provide a driver's license, registration, or proof of insurance.
After receiving consent to search the vehicle, the officer "located a marijuana bud in the driver's seat, a jar with less than 5 grams of natural marijuana in the back seat, a digital scale in the center console, and a piece of plastic with 7 ecstasy pills in Flournoy's [the passenger] wallet."
The report later says, "I Mirandaized Flournoy and asked her what the pills were. She told me the pills were anxiety medication not ecstasy. The pills later field tested positive for MDMA (ecstasy)."
During the search, Simmons admitted to possession of the digital scale. The officer also located a ticket Simmons had been written on 1/28/22 by a Webster Parish deputy for driving under suspension and other charges.
Flournoy, 19, was arrested for possession of Schedule 1 and later transferred to BDCC. Simmons was arrested for blue headlights, driving under suspension, and possession of drug paraphernalia. While those are all misdemeanors, he was also transferred to BDCC due to his charges being linked to a felony arrest.