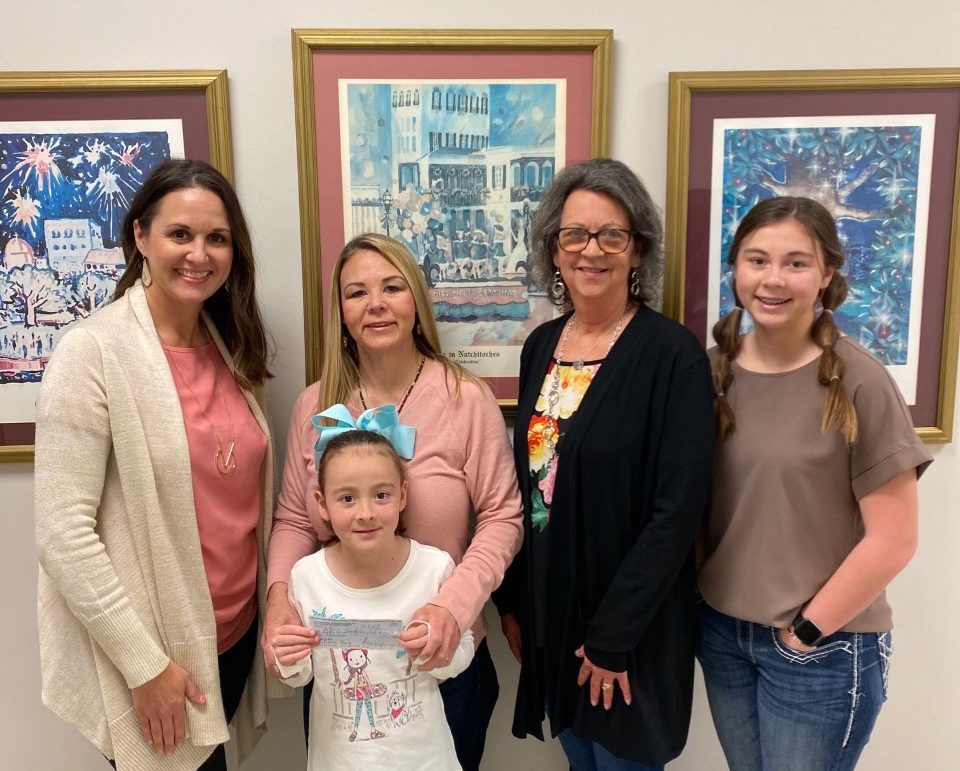 The BPCC Foundation has established a new scholarship for the Fall 2022 semester with the receipt of a generous gift from the family of Rusty Alan Moss of Provencal, LA. The scholarship will honor the life of Mr. Moss who passed away in March 2018. The family presented the gift to establish the Rusty A. Moss Memorial Scholarship at the new BPCC Natchitoches campus to Gwen Fontenot, Interim Campus Dean.
Effective July 1, 2022, the Louisiana Community & Technical College System (LCTCS) will realign two campuses of Central Louisiana Technical & Community College (CLTCC) with Bossier Parish Community College creating two new BPCC campuses, BPCC Sabine Valley and BPCC Natchitoches. The Rusty A. Moss Memorial Scholarship represents the first scholarship for the BPCC Natchitoches campus and will benefit students of Natchitoches Parish.
"We are honored that the Moss family has chosen to make an investment in our local community technical college. In today's economic times, many of our students struggle financially; yet the establishment of this scholarship will help relieve some of the burden and allow students to continue pursuing their education," said Fontenot.
"Rusty was an incredible husband, father, son, uncle and best friend to many. He had a huge heart and was always willing to help others when needed. It is a privilege to have his legacy live on by helping a college student," said Jessica Moss, widow of Rusty.
Bossier Parish Community College, the BPCC Foundation, and the family of Rusty Moss are excited to begin this partnership to benefit BPCC students in Natchitoches Parish for many years to come. On hand to present the gift to Mrs. Fontenot were Jessica Esparza Moss (widow), Robbie Moss (mother), and daughters Macie and Landrie.
For additional information, please contact Gwen Fontenot, Interim Campus Dean, BPCC Natchitoches, at (318) 357-3162 or Susannah Stinson, J.D., Associate Vice Chancellor for Institutional Advancement, Bossier Parish Community College, at (318) 678-6010.