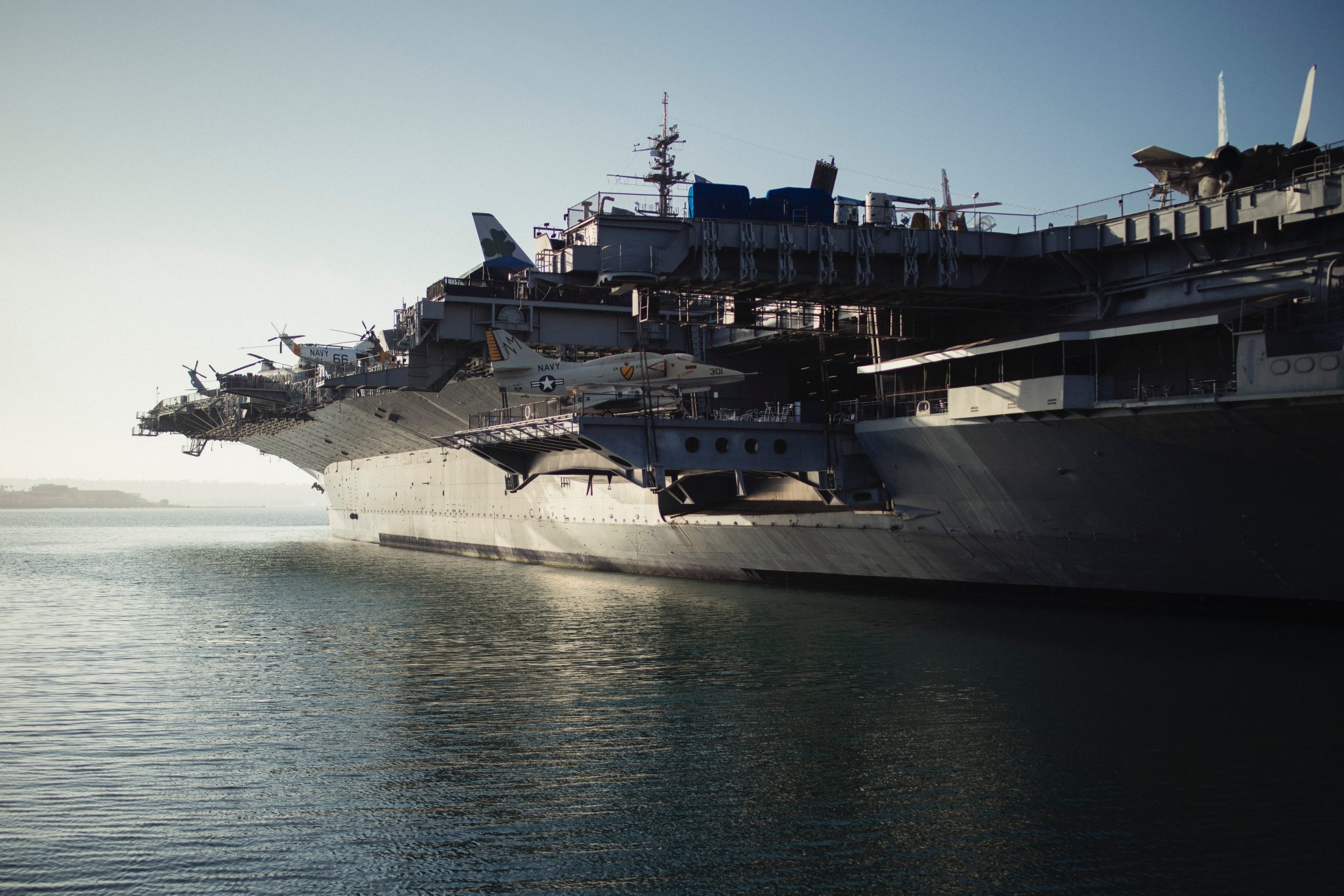 Bossier Parish Community College is proud to host the U.S. Navy during Navy Week. The US Navy will return to Shreveport and Bossier City March 20-26 with sailors from across the fleet to take part in the service's signature outreach program.
For the first time since 2018, the Navy will return to the BPCC campus and has planned a full week of events at the Bossier campus. The week begins with a community service day. Sailors will be in the Cavalier Care Center assisting with food pickup, stocking the food pantry and other projects as needed. On Tuesday, Rear Admiral Dion D. English will tour the Veterans Resource Center at 8am then meet with BPCC Chancellor Dr. Rick Bateman, Jr. and BPCC's executive council.
The week will wrap up with Navy Day at BPCC on Friday. The Navy Band will perform a concert in the quad, beginning at 11am. Then it's Navy Night at the Ballfield as the Cavalier baseball team hosts Baton Rouge Community College. The USS Constitution Color Guard-Navy Ceremonial Guard Drill Demonstration Team and Navy Brass Quintet will perform at the game with special guest Master Chief Angela Koogler, USS Louisiana throwing out the first pitch.
Navy Week leads into an exciting weekend at the Barksdale Defenders of Liberty Air Show, March 25-26, with a performance by the U.S. Navy Flight Demonstration Squadron, the Blue Angels.
Bossier Parish Community College has once again received the Military Friendly School designation for 2023-2024, making this the 13th consecutive year the College has received the designation and the second year it has ranked in the Top Ten for all community colleges in the nation.
"BPCC sets the standard for assisting military students and has been recognized at the city, state, and national level," said Susan Stakes, Director of Veteran & Military Educational Services. "We look forward to serving our students every day by providing a quality education and assisting with their transition into the civilian sector after service."