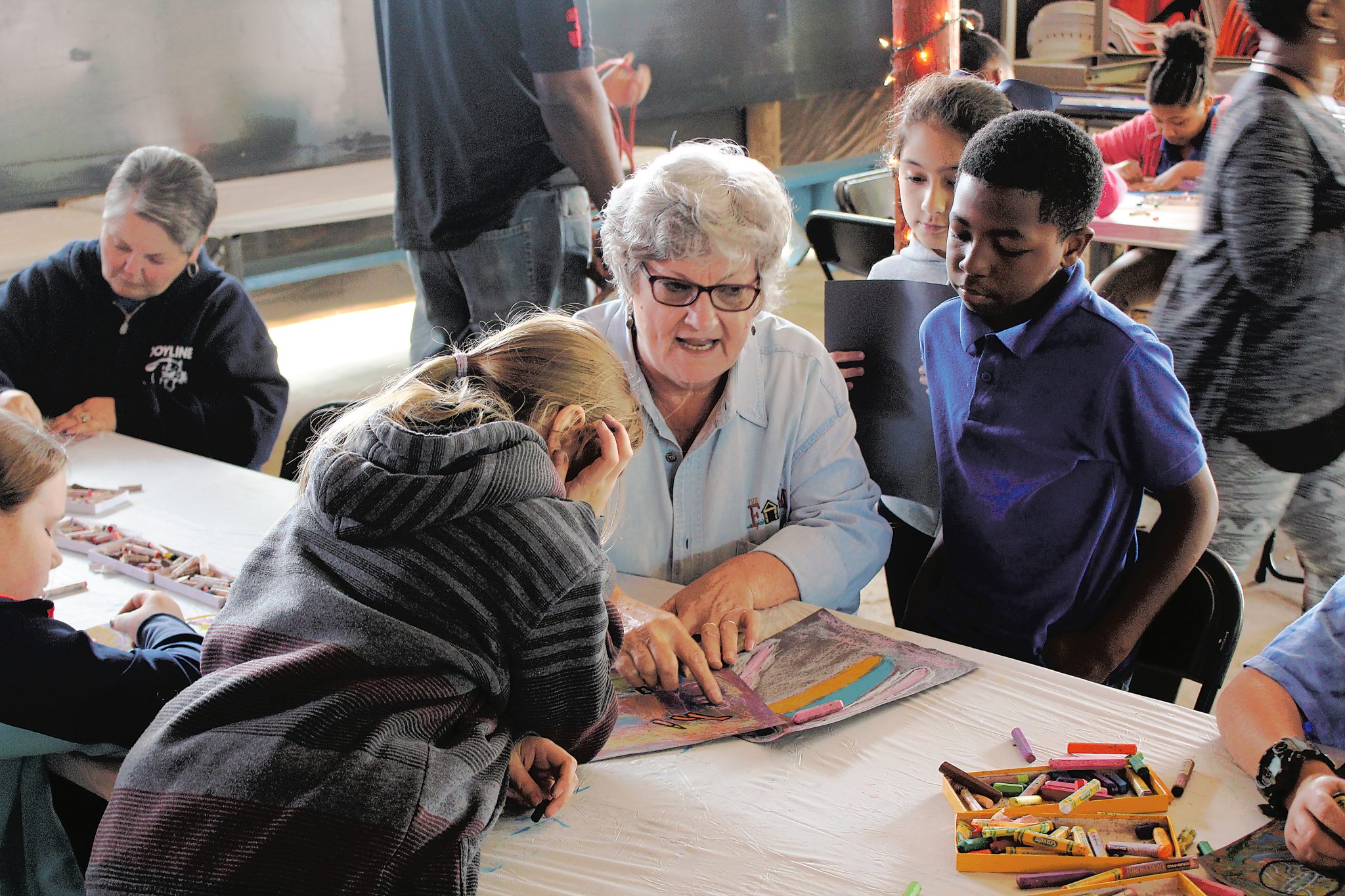 Cultural Crossroads Co-founder reflects on 25 years of promoting the arts in Minden
After 25 years of service to Cultural Crossroads of Minden, co-founder Chris Broussard has never lost sight of what originally inspired her.
"I wanted to find a way to showcase children's art," she said.
Cultural Crossroads is an arts organization that provides Minden and Webster Parish with a variety of arts programming, often focusing on children. Now, after a quarter-century of service, the organization is holding a reception and exhibition in Broussard's honor and to celebrate her retirement. The event will be held on Friday, December 15 at 6 p.m. at The Farm at 419 East Union in Minden.
Looking back on her career, Broussard remembers how Cultural Crossroads of Minden first began.
"Mayor [Bill] Robertson had announced that he was looking to form a cultural committee for anyone interested in cultural enrichment in Minden," she said. "It turned out there were only two of us."
Broussard had already started the first after-school enrichment program in Webster Parish. She said she realized the kids deserved more opportunities for self-expression.
"We were the only institution that offered arts programming," she said. "It was the children who gave me the desire to do something more. They are still what has kept me going all this time."
After the meeting with the mayor, the Main Street director offered to take the two women in attendance to tour Cultural Crossroads of Port Gibson, Mississippi. By the time they came back, Broussard was determined to form Cultural Crossroads of Minden.
"It originated as an offspring of Main Street," Broussard said. "About six years later, we were donated a house and four acres, which is now what the call the City Farm. We then began the job of creating a cultural arts center for Minden."
Broussard said they were fortunate in those early formative days to be the first arts agency in Minden.
"We were kind of given a blank canvas," she said. "We didn't have a model or an example to follow. It was freeing: we could be as creative as we wanted."
Broussard recounted a few of the highlights of the history of Minden's Cultural Crossroads.
"I've seen a lot of creativity come out of it, a lot of incredible things have happened," she said. "When we did the Wizard of Oz downtown, it was the largest outdoor musical in Minden history, with over 350 children in it. Putting that together gave us a lot of notoriety in the state, which made grants easier to get. We've managed to bring in over a million dollars for Webster Parish through grants, foundations, and capital outlay money."
Even with the growth of the organization, Broussard said the biggest growth she has seen has been in the children they have served.
"They've had more than two decades to grow up and incorporate their love of art into their own families," she said. "I've received many messages and phone calls from mothers and fathers saying how they shared their love for the arts with their own children. That's probably been one of the most satisfying things for me."
The exhibition next Friday will feature many of Broussard's own works of art. Commission from all sales will be dedicated to Cultural Crossroads for future investments in community art projects.
"It feels good, but it's not necessary, if that makes sense," Broussard said. "I got my rewards along the way. Twenty-five years of memories and working with kids – I had the best job on the planet. I can't imagine having gone through those 25 years without being with children. Their rawness, their honest, their sweet spirits, and their willingness to just be sponges. They inspired me, kept me laughing, and always gave me great joy."