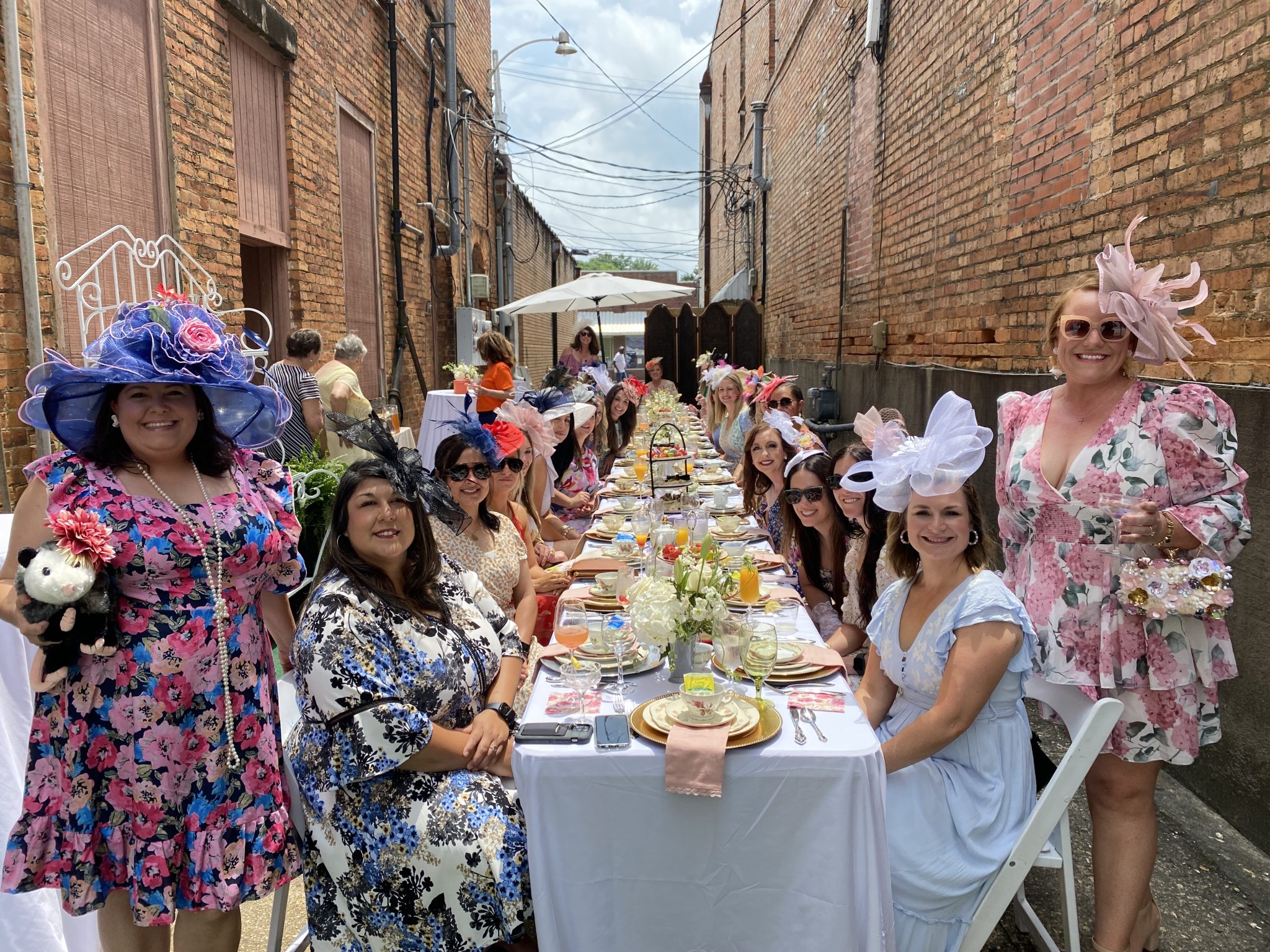 On May 12, the Opossum Posse held a southern garden party and high tea outside of the parTEA Room at Red Blooms on Main Street in Minden. Over 30 women showed up in brightly colored attire with over-the-top hats to enjoy tea, talk, and bottomless mimosas.
This brunch club was started by Sarah Overall and Amber Bryant in February with just eight members. Since then the club has grown to 35 members.
When founding this club, Overall let her mother's spirit and way of life guide her.
"This 'Brunch Club' thing I co-founded this year with @amber_b101 is one way to keep my mom's spirit alive and shining bright in mine, my sisters, and our friends' lives," said Overall. "Yesterday was full of all things Southern and kind-hearted women clinking champagne. Joie de Vivre — the only way our Mother taught us to do life!"
This club has some basic rules.
"Rule number one: It will always be a Friday," said Overall. "Rule number two: There will always be a theme. Rule number three: There will always be a hat or a headpiece involved. And rule number four: You just have to be a legit kind human. That's pretty much it."
Women come from all over the state to enjoy each others' company and to help out the economies of the towns they visit.
"The purpose of this is also to support local small businesses," Overall said. "Mrs. Kathy [Cropper] owns the tea room, and every piece of food that you're eating today was curated by a local person here in Minden, so you're supporting local businesses by having this party. We want businesses to thrive wherever we have them."
She directed the party goers to a number of local businesses in the downtown area where they might spend their money to expand this support.
The Opossum Posse also encourages donating to local charities. For this occasion, the Minden Foundation was selected, and QR codes were posted prominently to make donating quick and easy. The Minden Foundation maintains a fund to provide charitable assistance, within the Minden area, primarily for those needs not specifically met by other charities or organizations.
Clearly, the Opossum Posse is filled with women who are just as beautiful on the inside as they are on the outside. Entry to this club is by invitation only, and there is already a waiting list.