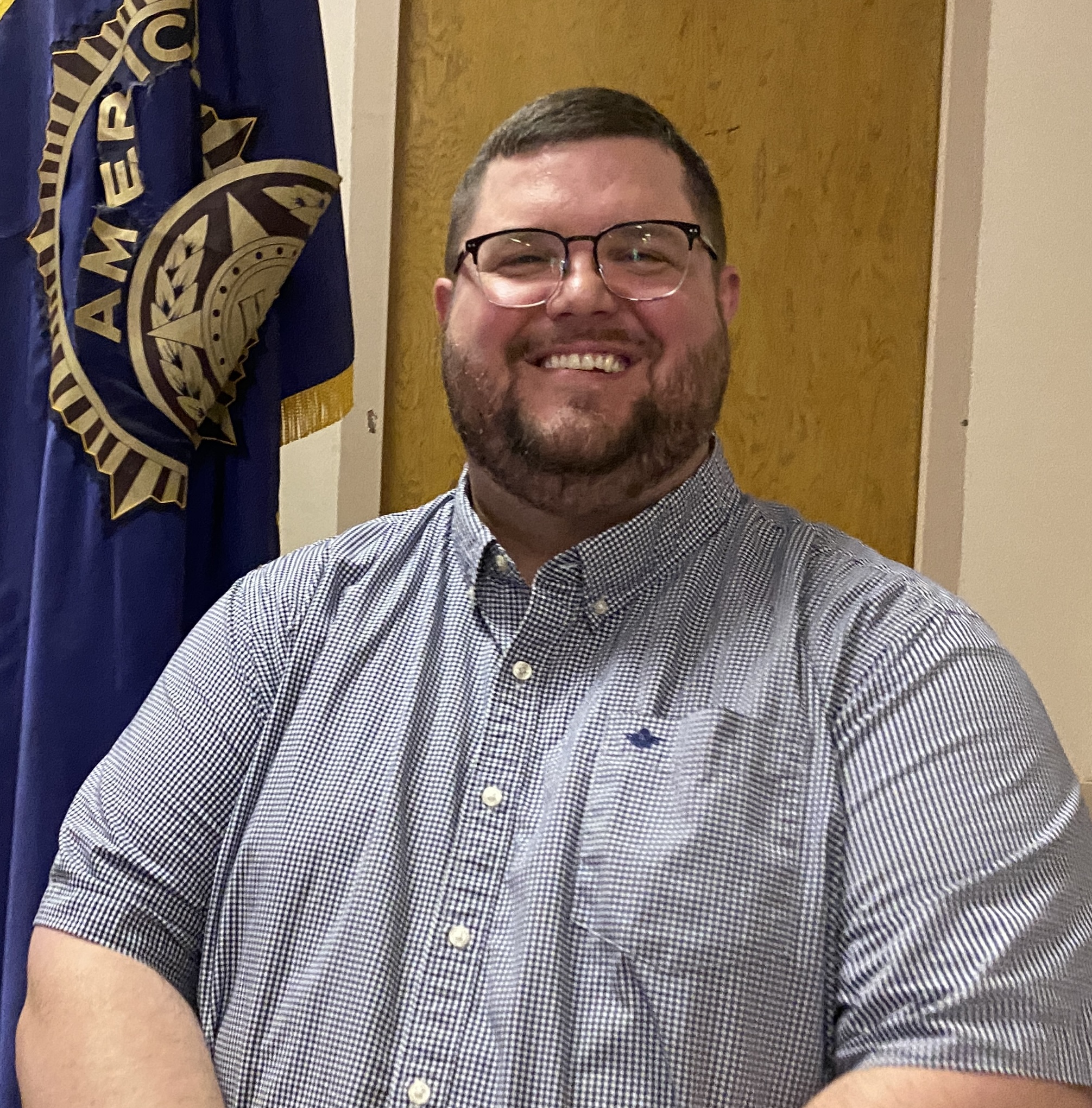 Jake Chapman was the guest speaker at the noon Lions Club meeting on May 11. Chapman has been broadcasting the Minden High School football games for 13 years now, along with Mark Chreene who has been doing it for 23 years. After so many years of closely following the games, both men have become historians of the team.
"We wanted to add a little bit of flavor to our broadcast," said Chapman. "Instead of just calling it play-by-play and analyzing each play, we wanted to add some stats so we could have some comparative analysis. Was someone having a good game, a good season? If someone made a spectacular run, could we say, 'That's the longest run in 65 years?'"
Using a program called StatPro, they were able to get statistics going back to 2008. But that encompasses only a small portion of Minden High football history. Was Michael Carr's 270 yards rushing a record for Minden High? No one knew for sure. Questions like this are what inspired Chapman to begin researching the team's history more thoroughly.
Chapman spent hundreds of hours looking through newspaper articles from across the state, gleaning tidbits of knowledge and compiling them. Before about 1954, coverage of the games was spotty at best. Many articles would just say who had won, and maybe give the final scores. Occasionally they would mention specific plays. Each piece of quantitative data was carefully documented by Chapman.
Minden High has been fielding a football team since 1901, though the first record of a game Chapman has been able to unearth was a game between Minden and Homer published in the Homer Guardian Journal on November 17, 1909. Homer won 47 to 5.
Many things have changed over the years including the name and colors of the team. From 1909 until the early 1920s, they were just known as the Minden High School Football Team. In an article from 1923, Chapman found a reference about the Minden team that said "to carry the green and white colors." He found the Minden team referred to as "the green and white machine," "the greenbacks," and "the greenies" up until 1934. For a brief period, they were known as the Minden Crimson Avalanche and, shortly thereafter, they became the Minden Crimson Tide. Chapman knows of only one college team and one high school team that uses this mascot.
All this research has been assembled into books that they sell to benefit the home team.
"We've put together a football record book," said Chapman. "We have two editions that are out now, and we're working on a third. In 2015, we released the first edition. It had about 186 stat categories. Three years after that we released the second edition that had 205 stat categories. What I've got going right now will have 246 stat categories," Chapman said.
"We've donated about $4,000 to the Minden football program through the sales of this stat book."
Chapman hopes to make the third book available for sale through Amazon in the near future. To hear Chapman and Chreene's football broadcasts, tune in to FM 104.5 KBEF radio during football season.