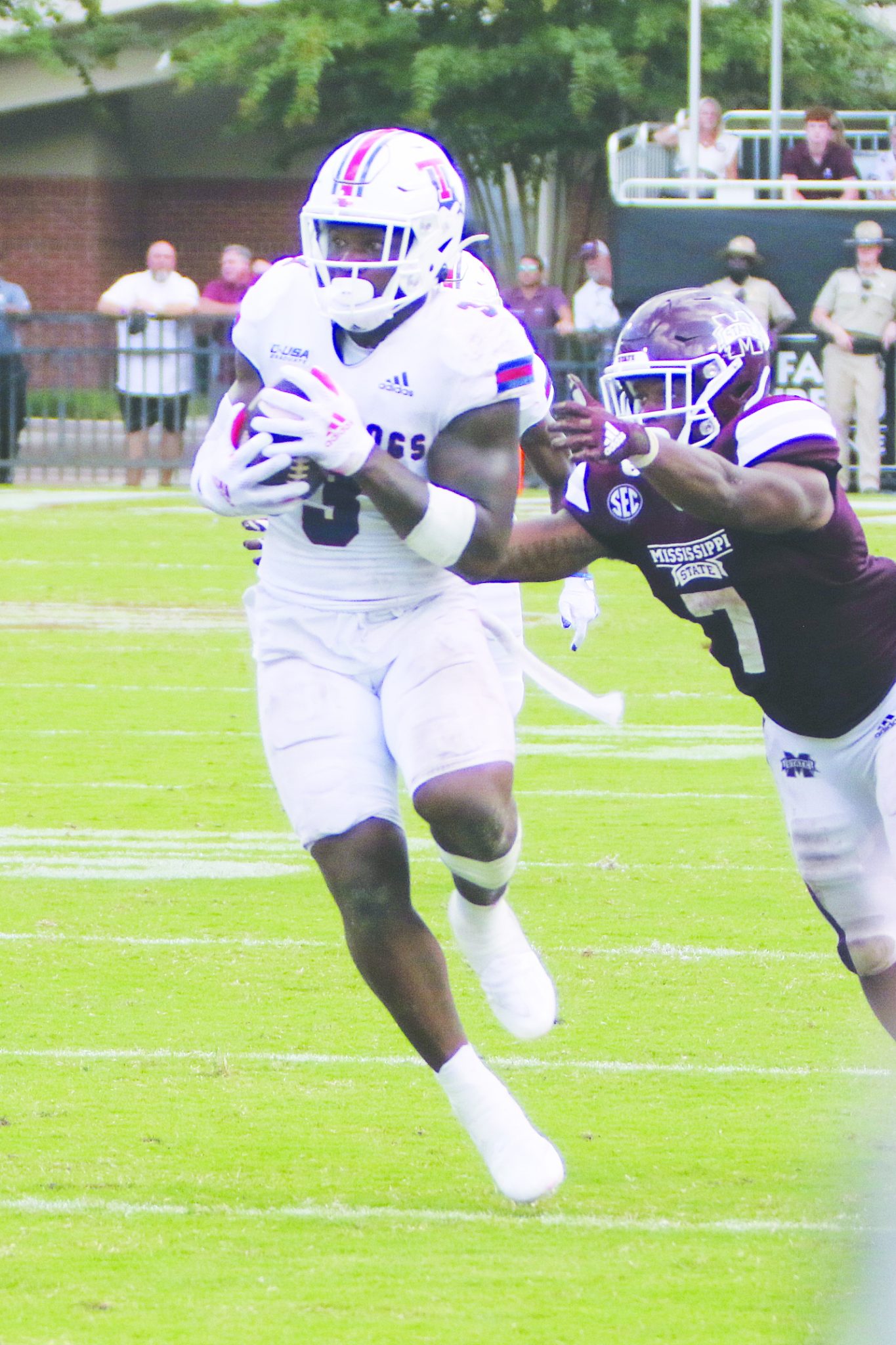 Louisiana Tech will be looking to shake off the opening-loss doldrums with a case of season home opening cooking starting at 6 p.m. Saturday as the Bulldogs play host to Southeastern Louisiana University at Joe Aillet Stadium.
The Bulldogs are coming off a heartbreaking 35-34 loss at Mississippi State, a game in which the Bulldogs fell behind 14-0 before scoring 31 unanswered points to build a 31-14 advantage with 13:11 remaining in the contest.
But suddenly Mississippi State seemed to score as fast as cowboys clanging filled the air at Davis-Wade Stadium as the home team scored with a third-straight touchdown with 3:37 remaining and then held off the visiting Bulldogs for the win as a Jacob Barnes 46-yard field goal attempt was partially blocked as the final horn sounded.
"I always say that in a first game, you learn an awful lot about your football team," Holtz said of that contest. "I was really proud of the way this group of guys came together. We've talked a lot in the offseason about the number of additions we made to this team and how we all needed to be on the same page and pulling the rope in the same direction. I was really proud of the way they've come together — proud of the way they competed and their effort. Just all the intangible things you talk about on game day. I couldn't be more proud of the effort they put forth.
"Unfortunately, as exciting as it was and as fun it was and the wave of emotions from being down to then being up to ending up losing the game and then having the opportunity at the end to win it, it certainly was a game that had a huge range of emotions in it.'
Holtz said his Bulldogs didn't get tied up in worrying about the early loss, painful as it was.
"I just have great confidence and trust in Jacob (Barnes)," Holtz said. "You look at the success that he's had and the accuracy he has. When we got that first down, the ball was on the 30-yard line and we were in his range. I felt really good about it. Unfortunately, it was a bit of a low kick with some penetration and they got a finger on it.
"It doesn't diminish or take away from the excitement I have about this football team right now. I always tell them you have 24 hours to mourn and 24 hours to celebrate. I need to heed my own advice because this one is going to be hard to get over, but we have to."
Now the Bulldogs turn their attention against the Lions, the 13th-ranked team in the FCS.
"I'm really excited to have the opportunity to come back home," Holtz said. "I'm excited to watch this team play another week. To see the growth we can make as a football team. To see how we handle this week of practice coming off a very difficult, emotional loss and can we put that behind us and get ready to play. We have a very talented team coming in here. I know some people may look at and say, 'Well, it's a FCS opponent.' But, it's not your typical FCS opponent.
"Obviously, there's a lot of things that run into this game when you start talking about a team that's in the state. You start talking about the ties where many of our players played with their players or played against their players or played in all-star games with their players.
"There's a geographical rivalry that goes along with this that is going to bring out the best in everybody. I look at this team that is ranked No. 13 in the country. I know Frank Scelfo's background. He was here at Louisiana Tech and knows a lot about this. He has two coaches on his staff who both played here at Louisiana Tech (former Tech quarterback Ross Jenkins is special teams coach and former Bulldogs safety Antonio Baker is SLU's nicklebacks coach). They've got a very, very talented football team. This is not going to be an easy game by any means."