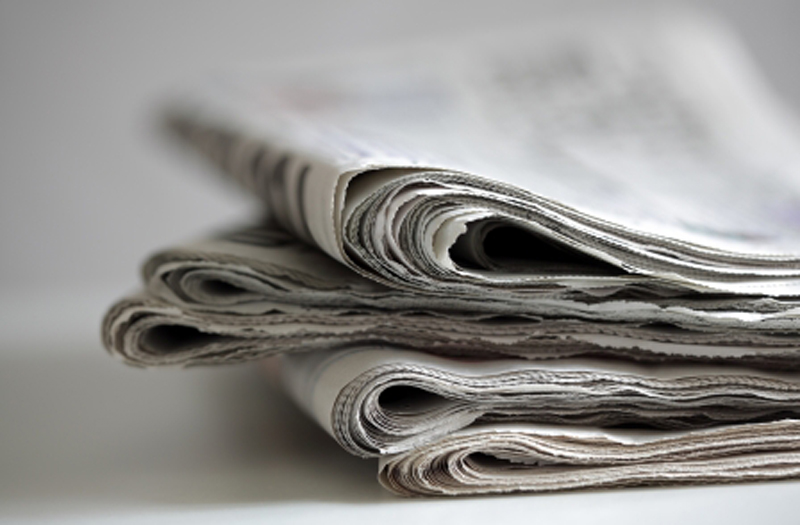 In the Oct. 12 election, Webster Parish residents will vote for Sheriff of Webster Parish.
Two candidates have qualified: Gene Hanson (R-Cotton Valley), Jason Parker (R-Minden), and Lil' Don Smith (D-Sarepta). The following questions were asked of each of the candidates, and their answers follow:
MPH: What made you want to run for the position of Sheriff?
HANSON: With Sheriff Sexton retiring I saw a need to continue some of the things he started and an opportunity to implement another strategy to fight our drug problems in the Parish with more community involvement. Citizens of Webster Parish are concerned and more than willing to help fight this problem.
PARKER: I have spent my entire adult life in law enforcement. Helping people and protecting them is my passion. I have 24 years of law enforcement experience and training here in Webster Parish, in both my career with the Louisiana State Police and the Webster Parish Sheriff's Office. As my career progressed through the years and my training and supervisory experience continued to grow, I felt that I could best serve the citizens in a leadership position. When Sheriff Sexton announced he was retiring, I decided it was the right time for me to offer my qualifications and experience to the voters of the parish for their consideration.
SMITH: Being Sheriff has been a goal of mine for many years. I have been a department head over 5 divisions. Those divisions include Patrol Division, School Resource Officer, Paper Service, Dispatch, and Reserve Deputy. I believe in order to lead, you must first serve. If I am elected as Sheriff, I know what to expect in these departments because I have worked them. I have served the people of our parish for 27 years. 23 of those years were right here in the Webster Parish Sheriff's Department. I am passionate about the children and senior citizens of our parish. I am concerned about school security, because I have a son in the Webster Parish School System. I believe better security for our children and the faculty in our schools is a necessity. I want the senior citizens who are shut-ins, to have contact with a deputy regularly. They need to know they are the back bone of our parish and are important. The title of Sheriff will not be just a position or paycheck to me. I am vested in this parish. I have lots of family members here. I myself have lived all over the parish: Minden, Sibley, Cotton Valley, and Sarepta. I know our parish and its needs. I want to be able to give back to the citizens of the parish I love and call home.
MPH: What are your thoughts on using body cameras to monitor the actions deputies on duty?
HANSON: The use of body cameras is something I fully support because it is an accurate account of events and shows both law enforcement and victims/suspects words and actions.
PARKER: Transparency and accountability are critical components of fostering and maintaining trust with the citizens. I fully support the continued use of body cameras and will be fully transparent in all investigations regarding body cameras, within the scope of the law.
SMITH: My personal thoughts regarding the use of body cameras to monitor the actions of a deputy, is they are already implemented within our department. This is not something new. Most all restaurants, businesses, and houses have cameras on their properties. By having cameras on deputies to capture exactly what happens, can offer clarity, transparency, and protection for both the officer and citizen.
MPH: As Sheriff, what will be your top priority once elected?
HANSON: As Sheriff, my top priorities will be a tougher enforcement of drug laws and more training in school and church safety for ALL deputies and reserve deputies.
PARKER: We have a great Sheriff's Office that has been well managed by Sheriff Gary Sexton. I will continue to build on his success and will also have priorities as we continue to grow and progress.
My top priority will be to continue making Webster Parish as safe as possible. Keeping our citizens safe and protected is, and will be, the focus of the Webster Parish Sheriff's Office.
Narcotics and opioid abuse continue to be the basis of most crimes committed in our parish, as with most other areas across the nation. As Sheriff, I will continue to be unrelenting in facing this problem by working with our partners in law enforcement to vigorously fight illegal drugs coming into our parish.
SMITH: My top priority as the next Sheriff of Webster Parish will be to the people. By people, I mean to the deputies under my direction and the people we serve. The morale in the department is low. I think more rank (and the money that accompanies it), and incentives for advancements are needed to boost morale. The employees need a goal to work for and a reason to stay. The citizens need to know and trust the deputies that serve them, and not just see them on calls. I will pick up where Sheriff Sexton left off and continue to protect and serve the people of Webster Parish.