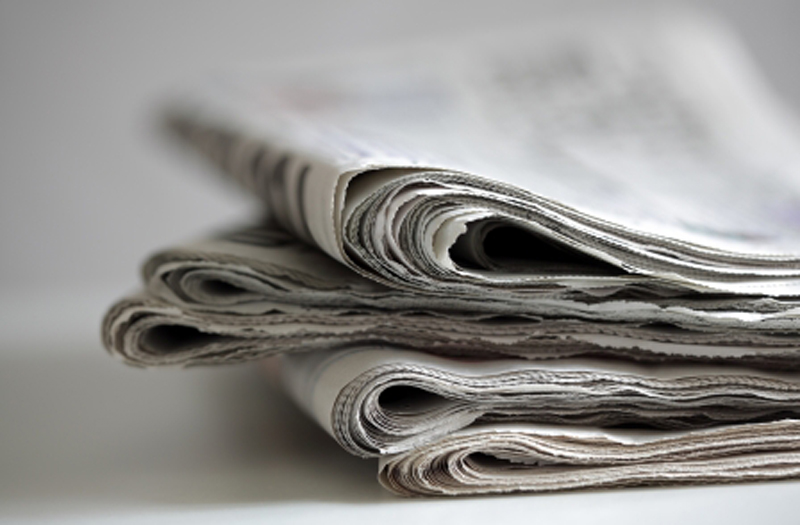 In the Oct. 12 election, Webster Parish residents will vote on a State Representative for the 10th Representative District.
Two candidates have qualified: incumbent Wayne McMahen (R-Springhill) and Creighton Wilson (D-Springhill). The following questions were asked of each of the candidates, and their answers follow:
MPH: What made you want to run for the position of State Representative?
McMAHEN: After 38 years of being in business as a veterinarian I retired. Shortly after, former Representative Gene Reynolds stepped down to take another job. One thing I know other than veterinary medicine is the people of Webster Parish. These people and the community had provided my living and a great place to raise my family. We live here, work here and worship here. It seemed like a wonderful opportunity to continue service to the people of District 10, albeit in a much different capacity. To determine an animal's health issues, I needed to hear what the owner could tell me about the pet. Likewise, to determine the issues most important to the people of District 10, I have to listen to the people and discern how best to move forward.
WILSON: I think that I am the best person to represent all the people of District 10. My family traces its roots here back to the 1800's. This is my home and I want the best for it and all its people. I feel that I can related to people of all walks of life in this district. I have walked miles in their shoes. My life experiences include service in the United States Air Force Reserves, working summers between college semesters for International Paper Company and in the oil fields for Nobel Drilling Company, as well as various jobs on farms and ranches. My life is a life of service. I am an ordained minister and a public school teacher. My teaching career includes six years working in the Texas Department of Criminal Justice in rehabilitation instruction. My last six years of work as a teacher has been with the Webster Parish School Board as a teacher, coach, and bus driver at North Webster High School. I would like to put my insights from my experiences to work for the people of this district. I have the desire and energy to do so.
MPH: What would you do to change Louisiana for the better?
McMAHEN: To change Louisiana for the better, I would begin by addressing the most urgent issues: education, infrastructure, and healthcare. Education is the key to the pathway forward. We must invest in a child's education from early childhood through movement into the job market. Two critical areas are early childhood development and the high school years when students make decisions about further education that will equip them to join the workforce. To make sure we have jobs available for our young adults joining the workforce, we have to address our infrastructure across the state so companies can and will choose to operate in Louisiana. Louisiana is spending over 40% of the state budget on healthcare each year. Preventive medicine and health education, along with making sure the people that need health care are reached, must be a priority.
WILSON: Louisiana needs hope. I want everyone to know from the very first that their voice is heard and that I will put forth all the energy that I can to address their needs. One of the main areas of concern is jobs. Without a job, an income, and a purpose the motivation to be a responsible citizen declines greatly. School systems have been changing since the one room school. I believe that there are more positive changes that can be made in the public school and beyond to better prepare students to obtain employment and draw industry here. My educational background give me key insights in working with our area schools to make their dreams and goals come true.
MPH: What is the first thing you would do as a State Representative
McMAHEN: After I was sworn in as a State Representative, I began meeting with the citizens of District 10, local officials and area legislators to build relationships to help me be aware of and understand the needs of District Ten. One immediate need was for our local technical college to be reclassified as a technical community college so it can continue serving the students of northwest Louisiana. This was accomplished with HB89. I also worked with other legislators and judges on HB 25 to simplify the definition of serious bodily injury in Title 14 to assist the courts and law enforcement officers in carrying out their duties.
Recently I have been working to help address local infrastructure issues that will allow businesses to not only remain in our district but flourish and grow. Our state issues are varied and complex and require a willingness and ability to work with people across the board to build a better, more competitive state that will retain our most important asset, our young people, and better utilize our vast natural resources.
WILSON: One of the first things that I have pledged to do is to work on legislation to draw teachers that have left Louisiana back home to teach. I will take the proper steps to have a discussion concerning recruiting retired teachers from other states to come to Louisiana by offering them no income taxation on their out-of-state teacher's retirement. There are many experienced teachers who have family in Louisiana who would love to come home to be with their families and friends if given such an opportunity. Since these teachers are not here now anyway, the state is gaining nothing from them. Why not invite them home to gain from their experience and training which they obtained at no cost to Louisiana in another state. Allowing them to come home without taxing their out-of-state income tax is a no-brainier, you are not giving up anything because you are not now getting it anyway. This would help to reverse the exodus from Louisiana and do it with highly trained individuals that can make a contribution to the state.