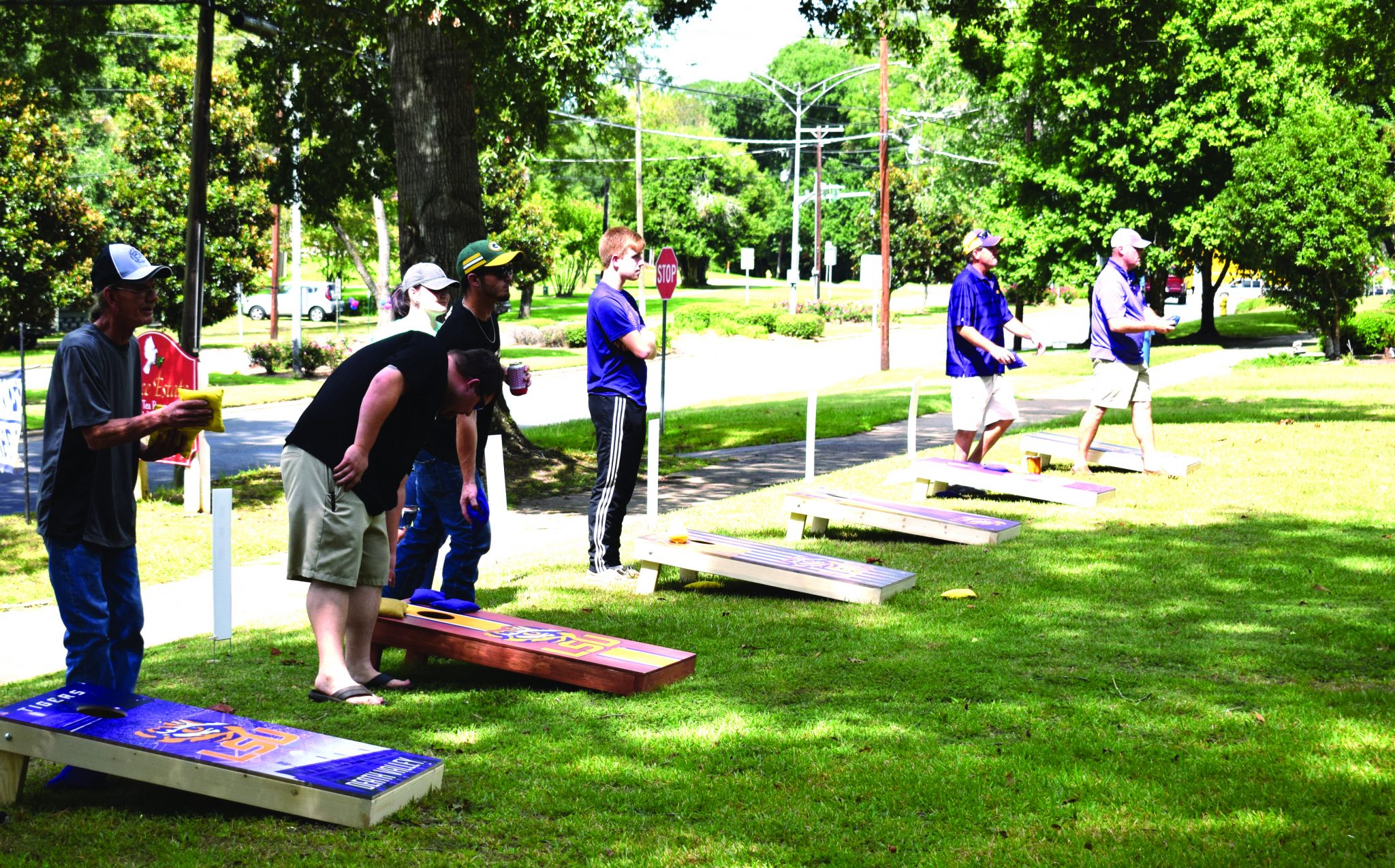 The Webster-Claiborne Chapter of the LSU Alumni Association Corn Hole Tournament & Fish Fry took place Saturday morning in order to raise funds for LSU scholarships. All the proceeds raised from the event will go into a fund and will be awarded to area (Webster-Claiborne) students. The group gives two $1000.00 scholarships each year and those students will receive the scholarship money each year for four years.
The winners of the Tiger Toss are as follows. Fourth Place went to Zach Goodman and Jordan Cupples, Third Place went to Derek Cupples, and First Place went to Dakota Haynes and Dean Francis.
"The Inaugural 'Tiger Toss' was a tremendous success for its first year. We had 16 teams, ditty bags, plenty to eat throughout the day, TV's to watch the ball games, Corn Hole, raffle tickets, a silent auction, a live auction, and fish plates," said Gary Haynes, President/CEO of the Webster – Claiborne LSUAA.
The title sponsor for this event was Minden Family Dental and the hospitality sponsor was Citizens National Bank, with the other sponsors being Harper Motors, Hebert's Town & Country, Minden's Finest Storage, Mike's Hometown Spirits, R&V Works, Walkmar Resources, Inc., Coca Cola of Minden, Grace Estates, Jason Parker for Webster Sheriff, Charles Smith for District Judge, Dr. Wayne McMahen for State Representative District 10, Holli Vining for Clerk of Court, Hugh Wood for Assessor, Wimberly Insurance, Fishy Stitches and Gifts, Aaron's Rent to Own, Minden Press Herald, and KASO Radio.
"I would like to take this opportunity to thank all of the participants, volunteers, Webster-Claiborne LSU AA Board, Grace Estates and especially the sponsors. Without all of you, we would not be able to provide the scholarships that we do," said Haynes.