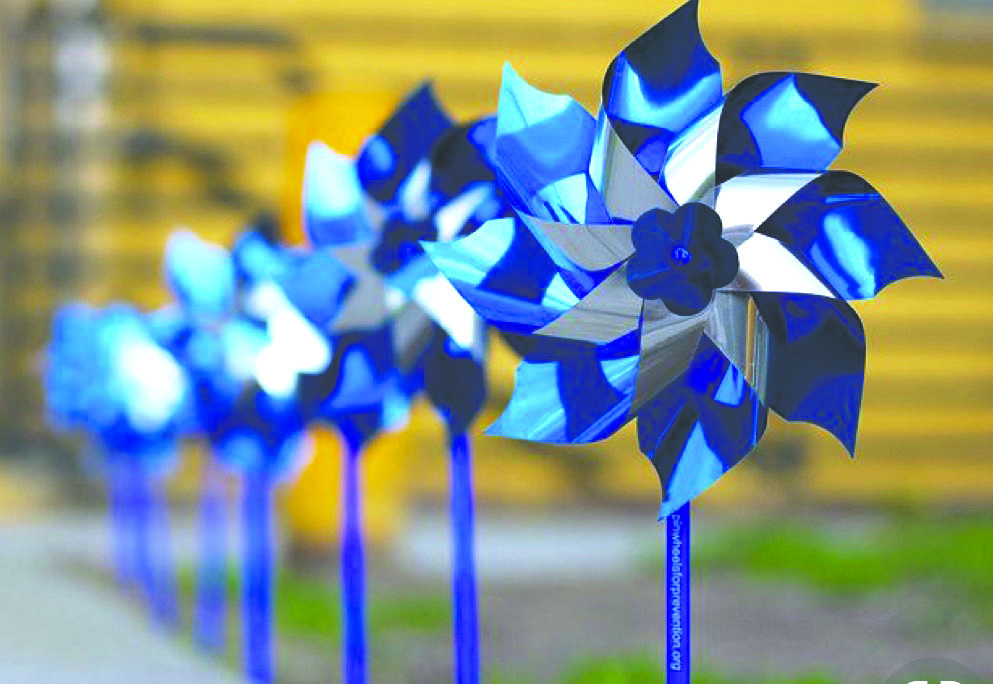 April is Child Abuse Prevention and Awareness month, and Webster Parish CASA is holding multiple events in the coming weeks to bring this issue to the community's attention.
CASA, or Court Appointed Special Advocates, are trained volunteers who help represent the best interests of abused and neglected children in court. Webster Parish CASA is a remote branch for the Volunteers for Young Justice CASA office in Shreveport.
The pinwheel is the national symbol for child abuse prevention, and CASA's goal this month is to display 6,000 pinwheels across northwest Louisiana. Children in Webster Parish will have the chance to create and take home their own pinwheel at a Pinwheel-Making Party this Saturday, April 6.
The Pinwheel-Making Party will take place 1-3 p.m. Saturday at North Acres Baptist Church in Minden. "Pinwheel gardens" will be on display in several locations around Minden throughout the month, such as the Webster Parish Courthouse and various churches and schools.