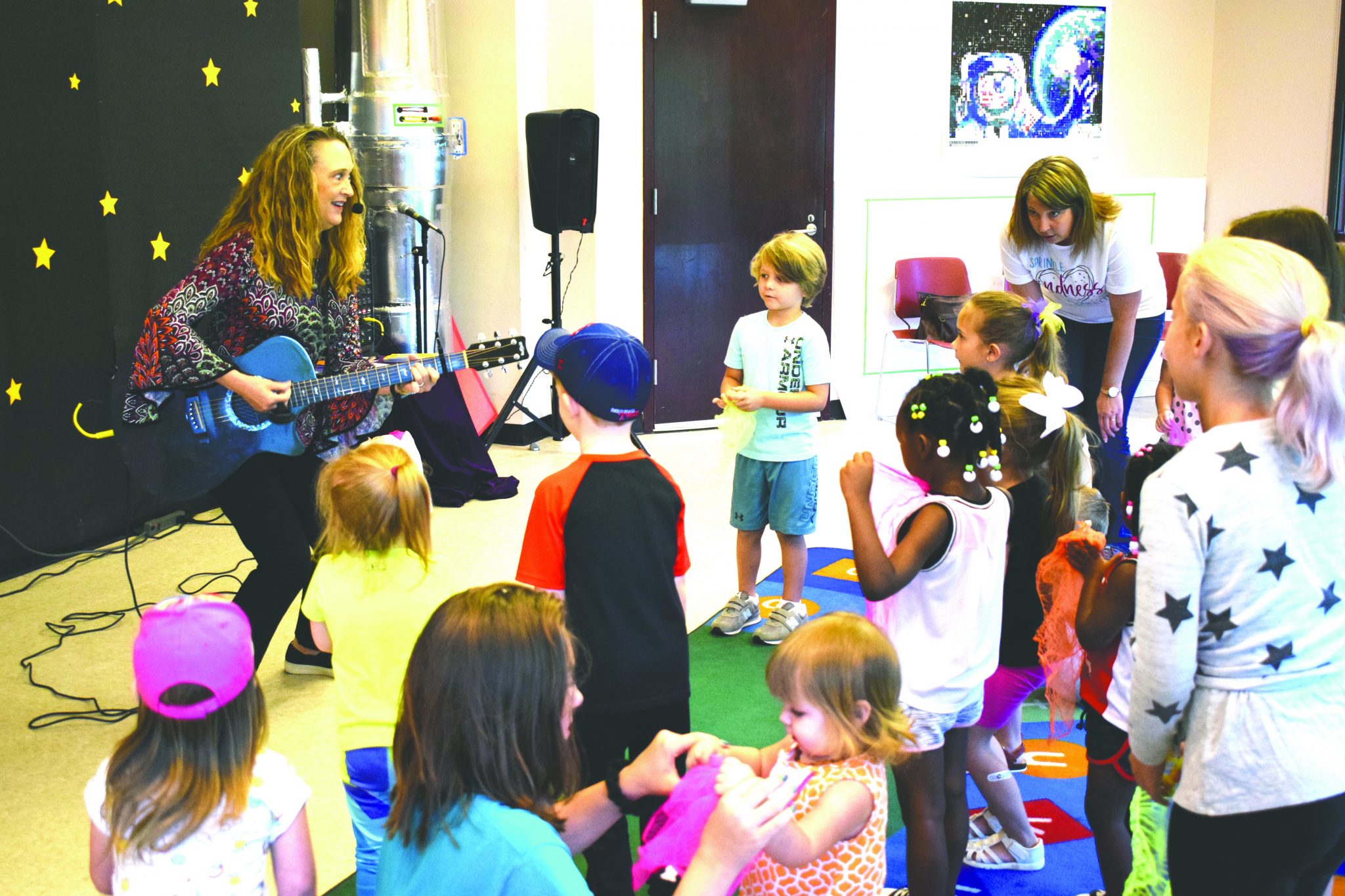 Johnette Downing is a traveling Children's Performer, and Wednesday morning she visited the Webster Parish Library to entertain the children that had come out to see her. During her visit, she performed musical sing-alongs, dances, and sketches with heavy audience participation.
Also, she read some of her own children's books with titles like "Today is Monday in Louisiana" and "My Aunt Came Back from Louisiane," some of which combine reading and singing. Downing said, "I was always in bands, and I started writing children's books. One day, a friend of mine said, 'You're so theatrical and you're very funny. You'd be great with children.' Downing continued to say, "And when my friend said that to me, it was like a bell went off. I said, 'That's what I'm supposed to do with my whole life.'"
Downing has received 22 awards and has performed children's concerts all over the world, including the Middle East, Africa, Asia, and the Caribbean. "I've been performing music for children at the libraries for 31 years. I've been to this branch many times before," said Downing.
When asked why she enjoyed performing for child audiences, she said "I'm very childlike myself so I really connect with them on that level because I like to move and dance. I like their honesty, and I like how you get instant feedback from them. They're like little sponges so they soak up everything you're teaching them."
After being asked if she had anything to say to the Webster Parish community, she said to "Sing with your children. We've kind of lost that. We've also lost games, circle games, and hand clapping games. So many kids are taught at school not to touch each other. So I'm trying to bring singing, circle games, and hand clapping back to family experiences."
If you would like to know more about Johnette Downing or purchase some of her books and albums, you can visit her website at www.JohnetteDowning.com