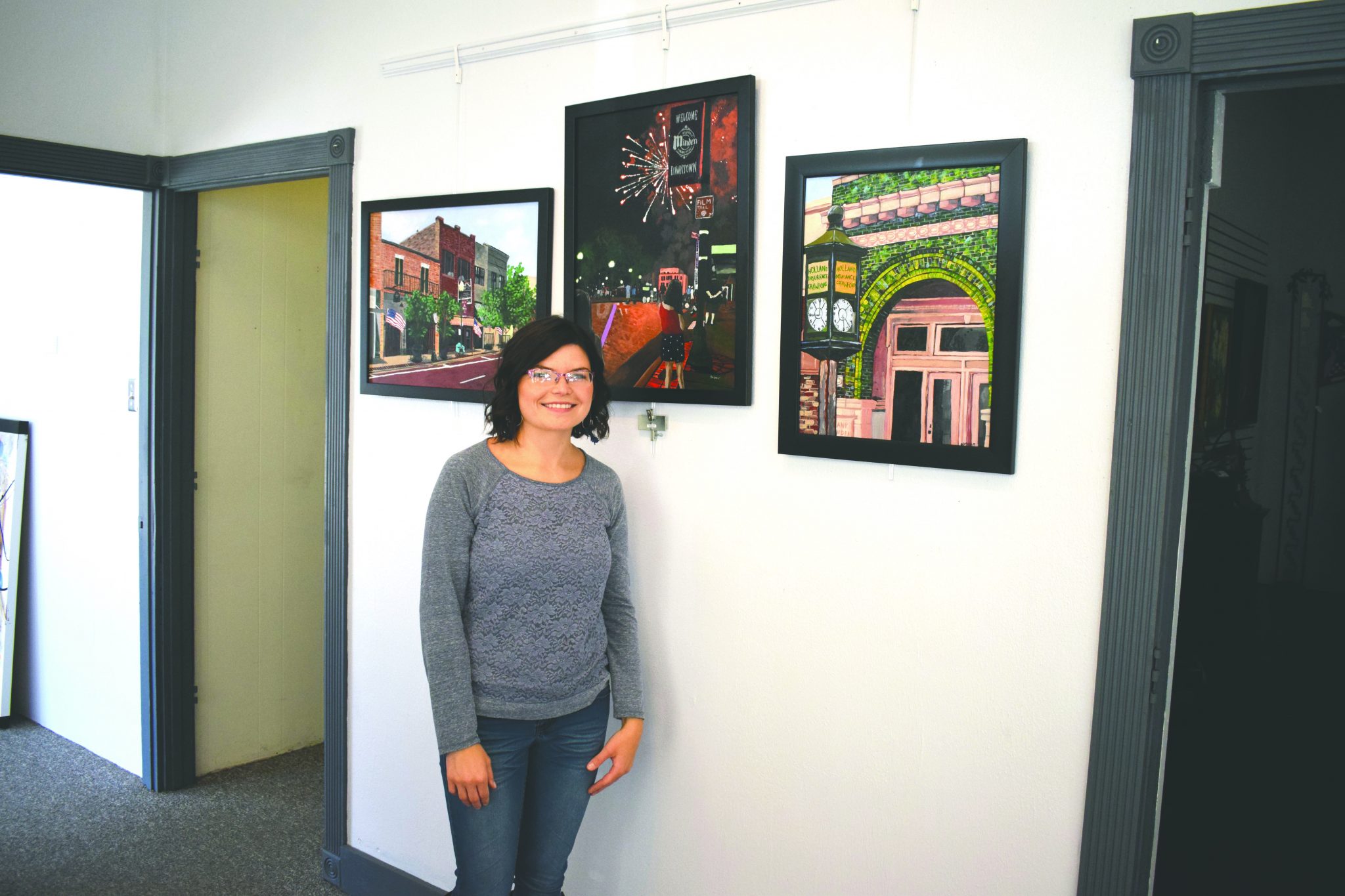 Baygent Baker is a local artist desiring to capture the beauty of God's creation in her work. She hopes that her work brings joy to those that see it by finding inspiration in the still calm moments of life. Baker's primary mediums are acrylic, pastel, and most recently digital art. She will be having an Artist's Reception at City Art Works on Nov. 14 which will be her first solo art show.
When asked what inspired her work, Baker answered, "I like to put people with beautiful buildings or architecture, things that are being preserved and not destroyed.
"I'm inspired by flowers, nature, humans, and animals. That pretty much my theme. I don't do a lot of abstracts, even though I love them, because that's not where I find my inspiration."
Her interest in art began in high school, which started when she took an art class that she referred to as just an elective. "It was then that I realized that I was somewhat talented in some areas. That really sparked it. I finally found something that I was good at. As a kid, I tried all these different activities and never really stuck with anything, and then in High School, I probably ended up taking Art four to five times because I enjoyed it so much."
After high school, it would take Baker a while to find the time to focus on her work, being that she's a stay at home mother of three and also homeschools.
"I do art off and on, it hasn't been real consistent. But in the past few years, as they've become more self-sufficient, I've been able to create more, which was my goal initially, I just didn't have the time to do it," said Baker.
She has also illustrated a children's book and was a digital content creator for a collectible card game.
When asked to elaborate, Baker said, "I worked for a gaming card company called Animo and created a lot of characters for them. That was a lot of fun because I didn't have to make it look like a certain thing, I was creating these unique creatures. I actually had a lot of fun creating the bad guys, because I did some reptiles, dragons, I really like fantasy stuff like that."
Baker will have an Artist's Reception at City Artworks, located at 701 Main Street, from 5 p.m. to 7 p.m. on Nov. 14. The exhibit will run through Jan. 11, 2020.