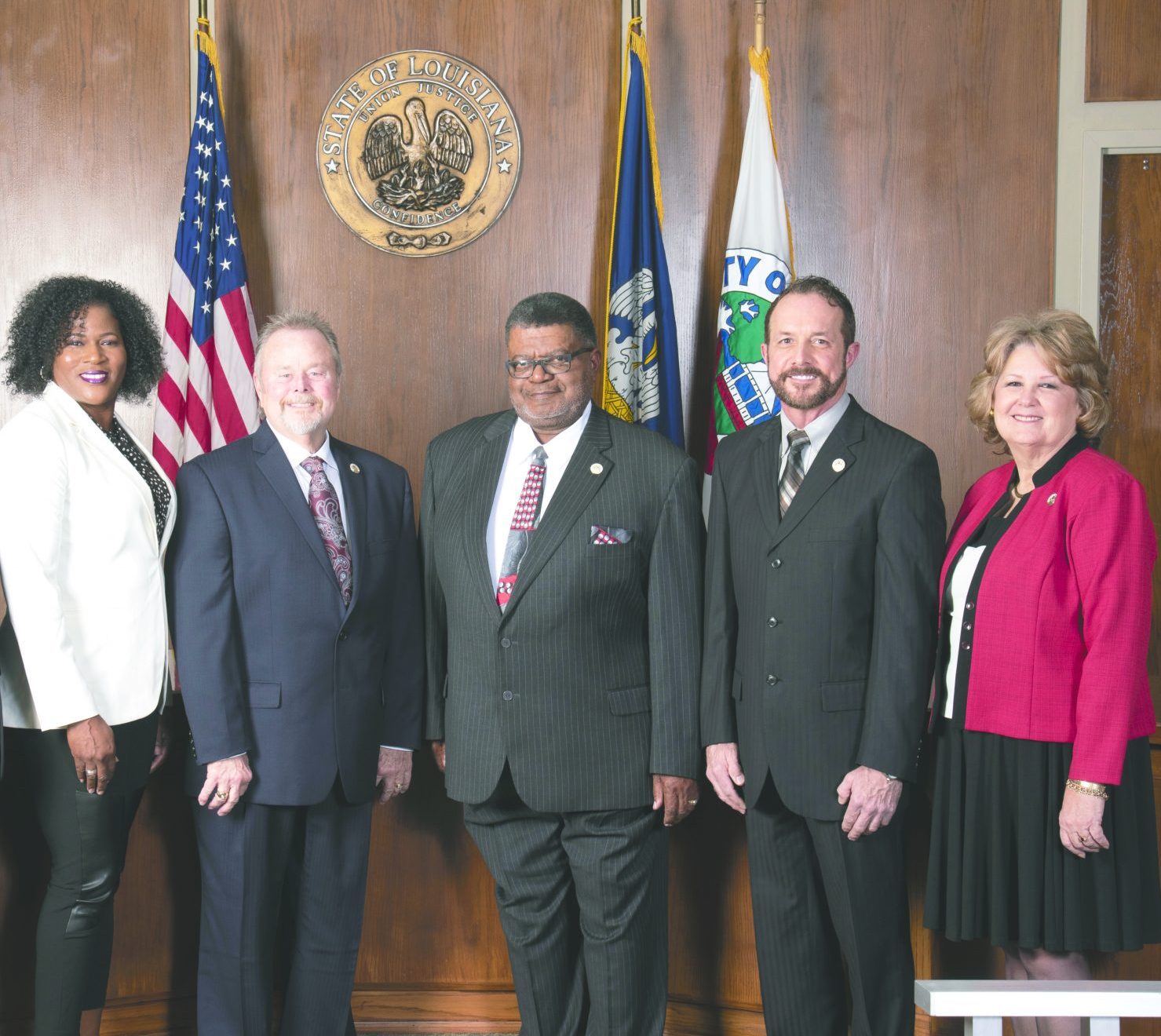 The Mayor, the City Council, various department heads, and members of the community gathered at City Hall in the Pelican Conference room for a workshop Monday evening. The Council and Mayor's major topics of discussion included the City's audits and the City's Employee Handbook. More broadly, some council members brought up the issue of a lack of communication when it came to what items were going to be on the agenda as well as with other government changes.
During the beginning of the meeting, Councilman Herbert Taylor of District A asked, "As far as putting together this agenda, how does that process work."
"Wanda and I put it together," said Mayor Terry Gardner. "I mean, where does it say that you two put together the agenda without the counsel of the Council? There is no City ordinance saying that the Mayor puts the agenda together," said Councilman Taylor.
After the matter was settled, the Council and Mayor started discussing the audits that the City needs to have done. Kristine Cole of Wise, Martin & Cole LLC was present to explain why the audits were being done and what exactly they would be looking into.
"Every year the City of Minden is required to have an annual audit. The last audit y'all had was for your fiscal year ending in Sept. 2018. In the Agreed-Upon Procedures report that we were required to perform, the Legislative Auditor's Office in Baton Rouge has actually prescribed specific things they want us to look at, and as a result of what we find, we put in there whether the city had it, or whether the city did not have it. One area they have us look at is Policy and Procedures," said Cole.
The discussion transitioned to the topic the Ethics Policy that the City of Minden was trying to adopt in order to address the audit. "One of the Policies and Procedures is ethics. The Legislative Auditor said, 'we want you to see if they have that.' That policy has to address requirements that all employees attest that they read the ethics policy and that there is a system to monitor possible ethics violations. That may be the area they're trying to address, because there needs to be something in the policy," said Cole.
"We agree," said Councilman Taylor and Councilman Terika Williams-Walker of District B. Councilman Walker went on to explain that she didn't necessarily have an issue with the audit, but that she was under-informed when it came to the matter that they were discussing.
"The problem is, we're not informed. It's not so much that it's a problem, but we don't even know. We have questions, and we want questions answered before we agree to anything. It wouldn't make sense for me to sit here and not question anything. Mrs. Cole has given us some insight. We're just getting this. We have had no knowledge before. So this is how it has gone in the past. We're presented with material, and we're expected to go out there and in the chamber and vote on it," said Walker.
The Mayor later asked the auditor to read the ethics policy they were discussing in order to see if it would address the criteria of the audit.
"As far as an opinion on this, you have a section that does address this bullet point of monitoring. It may not have as much detail or specifics as may be wanted, but I think that's something where you can discuss some of the points that want to be included," said Cole.
The discussion ended with the Council and Mayor tabling it until the city attourney Charles Minnifield could write up a new ethics policy, and said he could produce it in 30 days.
The next key item of discussion was the Employee Handbook. The discussion began with the Council and Mayor asking Minnifield what his suggested changes to the Employee Handbook should be. He focused mainly on transitioning some of the responsibilities of the Personnel Committee to the City Council. "The personnel committee can't make a decision, so why are we wasting everybody's time going that route," said Minnifield.
The Mayor asked why, if Minnifield didn't see the purpose of the Personnel Committee, he waited until now to say something about it.
"I didn't know what was happening. I didn't even know we had a Personnel Committee," said Minnifield.
"You never get any notices when the Personnel Committee is meeting?" asked Gardner. "I've never been invited to a Personnel Meeting," responded Minnifield,
"It is my opinion, that the way things are right now. I think each one of those sections, or departments, should be handled by the Council. Because when a person enrolls in department "X," then he has the right to appeal to the council after he's terminated.
You're creating an adversary position because if they appeal the council, and the council overturns the decision, you can really start having some problems that way over a period of time," said Minnifield.
He later discussed favoritism taking part in past administrations, stating that certain individuals were hired over others, even if they were not as qualified for the position.
"Let me tell you what my experience has been here in Minden. I can remember when a position became vacant, and the Mayor and the person that was over that department made the decision that they were gonna hire "X" person. Now the person that they had employed in that department, was more qualified than the person they were gonna hire. In fact, she had wanted the promotion to the position, but she didn't get it. So, when they hired this new person, he was subsequently was making more than the person who had already been working here. So you run into those things sometimes, favoritism," said Minnifield.
"Since you're the city attorney, and since rules and laws were broken, why didn't you bring it to that Mayor's attention?" asked Gardner. "Because he was part of it," said Minnifield. "Then why didn't you expose him?" asked Gardner. In response, Minnifield asked, "How was I gonna expose him?"
One of the last contentions in regards to the Employee Handbook was that over a part-time social media department position, with some council members taking issue with the fact that they weren't included in decisions relating to that position.
"Here, where it talks about part-time compensation, the salaries of part-time employees will be set by the Mayor and Council. We didn't set the salary for our part-time employee, did we?" said Councilman Walker.
"The part-time people that work in offices up here make $14 an hour. And I told you in a workshop, I realized I had made a mistake. I hired in the social media person at $9.75 an hour. So I corrected myself and raised it to $14 an hour to match the other part-time people. When I hire someone with a college degree that works in social media, I call that administration, I call that 14 an hour."
"That's what you call it, but we didn't get a say, and that's the problem."
Councilman Vincen Bradford of District C then asked the Mayor who created the position.
In response, Gardner said, "During my campaign, I said we're gonna bring the city into the 21st century, we're gonna make the city very transparent, we're gonna Facebook the city council meetings and a budget workshop, we're going to let people know when there's a road closure. Whatever the case may be.
We're gonna save the city $10,000 dollars on our new website that the city just launched because that $14 an hour person did that with their college education. That's what I said I was gonna do in my campaign, and that's what I did."
"So you just make decisions without including the council?" asked Councilman Taylor.
"Yes, I did," responded Gardner.
The Employee Handbook discussion ended with Minnifield recommending that the Council send him any suggested changes that they want to be made to the Employee Handbook. They will revisit the discussion after that has taken place.