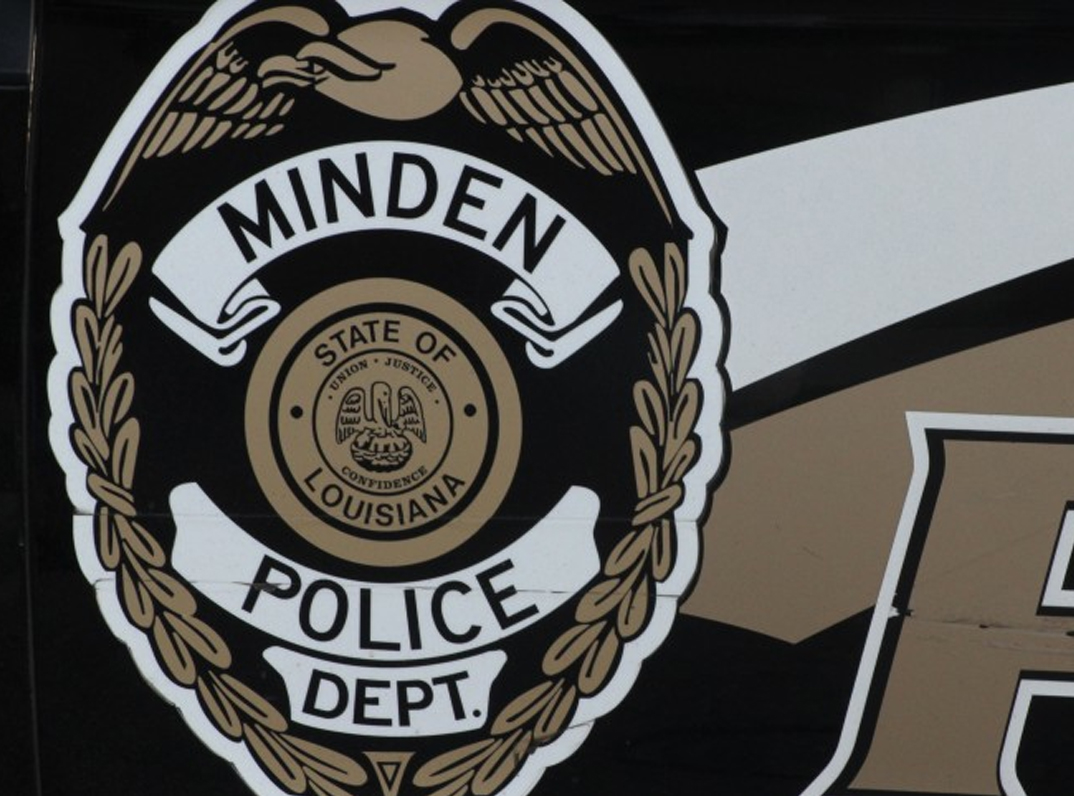 Minden District B City Councilman Terika Williams Walker fell victim to a hit and run accident early Tuesday morning, leading to arrests of two men on firearms charges.
At approximately 1:35 a.m. Tuesday morning, Minden Police officers were dispatched Walker's residence on Cherry Street in reference to a hit and run.
"Walker stated she was inside her residence and heard a loud noise," a police report read.
Walker said she saw a silver Nissan Altima driving away from her vehicle. "She said she reviewed her security cameras and observed the Nissan hit her vehicle and drive off," the report read.
Walker had damage to the front driver side fender and bumper to her vehicle and she said the suspect car would have damage to the front driver side bumper and fender.
Officers searched the area for the suspect vehicle. Lieutenant Richard Cooper advised he was out with a vehicle matching the description on Columbia Street at Cherry Street with damage was consistent with the accident.
The driver, Shalmekia White, was pulled out of the vehicle. She was questioned about hitting the car, according to the report. "She advised she was just picked up and started driving and did not hit a car. She said her friend, Kadeja Cartwright, was driving before her," the report read.
Cartwright said she was driving before White but did not hit a vehicle.
Officers then spoke with the front passenger, Richard S. Spencer, 25, of Jackson Street. He said he was not in the vehicle at the time of the hit and run.
During Spencer's questioning, police observed the back seat passenger, Jadarius Markray, 25, of Church Street moving his hands around by his legs.
"Jadarius would not talk and he was acting very nervous," the report read.
Officers continued to shine a flashlight and observed a brown handle of a firearm.
"He kept touching the gun as if he was trying to hide it or pull it out," the report read.
An officer immediately drew his service weapon and started giving him loud verbal commands to show his hands.
"Lieutenant Cooper got Jadarius out of the vehicle, placed him in handcuffs and started patting him down," the report read.
Spencer was told to keep his hands up but kept wanting to put his phone in his front right pocket. Officers told Spencer to step out.
"Richard kept trying to put his phone in his right pants pocket," said the report. "He finally stepped out and when he did he reached down between the seat and door and grabbed a handgun and tried to take off running.
"Officer Mims was able to grab Richard from behind and take him to the ground. Richard was resisting. Richard then tucked the gun under his body, but Officer mims was able to gain control of Richard's handgun and throw it."
After searching the vehicle another firearm was located under the front passenger side seat.
Markray was charged with possession of a firearm by a convicted felon, a bench warrant for possession of marijuana, failure to report an accident, and fugitive from the Webster Parish Sheriff's Office.
Spencer was charged with possession of a firearm by a convicted felon, failure to report and accident, resisting with force or violence, and open container.
Both men were booked in the Bayou Dorcheat Correctional Center.