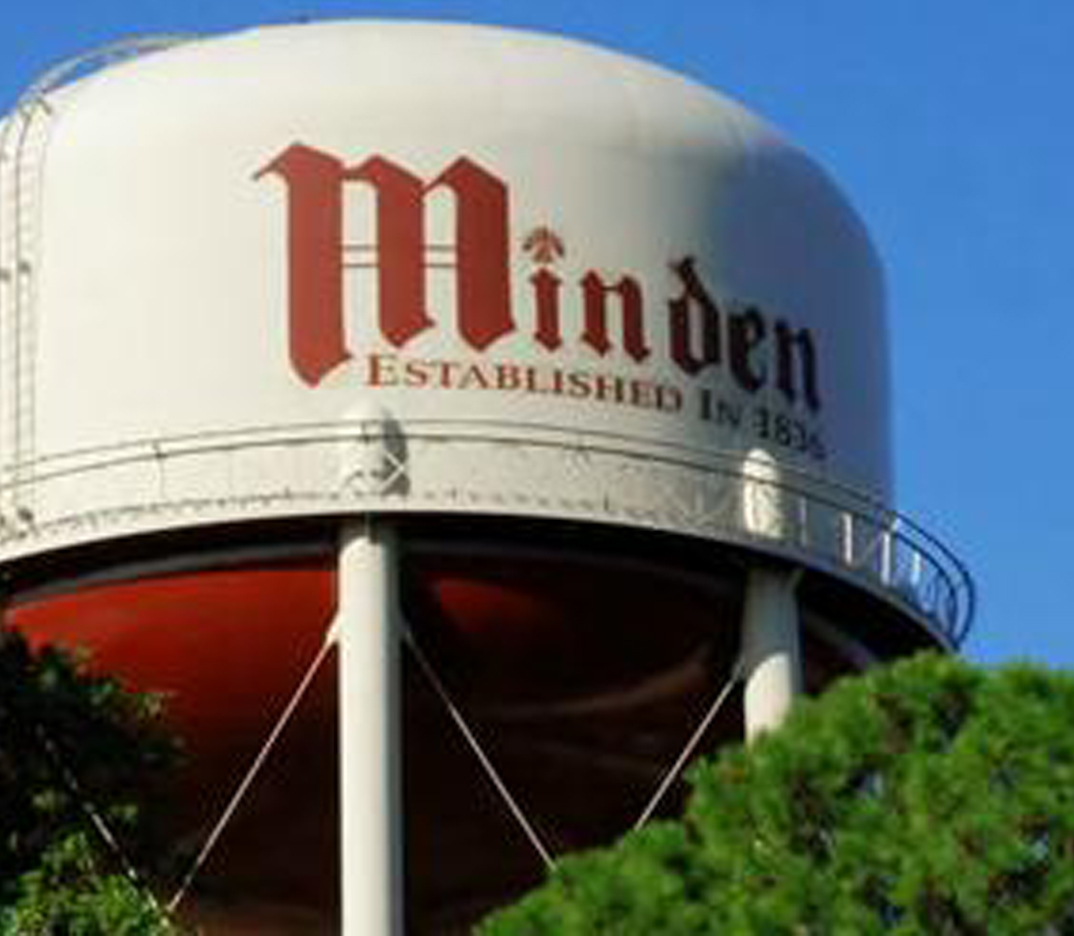 "I'm really disappointed that we were not able to conduct the city's business on Monday night. It's my hope that we can still find common ground to work together to move Minden forward," said Mayor Terry Gardner, during an interview the day after three City Councilmen, Herbert Taylor of Dist. A., Terika Williams-Walker of Dist. B., and Vincen Bradford of Dist. C., walked out of the monthly City Council meeting. During this time he addressed the meeting directly, and talked about some of the consequences that would take place as a result, including promotions, grants, and audits being put on hold.
"Our day to day operations are important. The way we run our business up here is important. We have a city charter and we have a city handbook. The way we handle our employees, the way we promote our employees and transfer our employees, we follow the handbook on that," said Gardner.
After addressing the events of the meeting itself, Gardner went on to describe what the consequences were for the Council not being able to move forward with any of the items on the November Agenda.
He brought up two items that need to pass in order for the City to receive certain grants, those being the resolution for showing support of the LA Office of Community Development community water enrichment fund application and the resolution for the Local Government Assistance Program Application. These were resolutions for the purpose of applying for grants to help fund various areas of the City.
The water enrichment grants are worth "about $50,000 each" said Gardner. The Assistive Program Application was "For some parts of our city where we have a two-inch water main that is 60 years old, this would allow us to install a six-inch PVC water main. This would supply about 32 homes and 150 residents. Without this resolution, we can't apply for this grant," said the Mayor.
Another item of city business that did not occur was the promotion of Police Officer, Tim Morris. "He had been with the city for 25 years. It's hard for us to attract police officers, let alone keep one for 25 years, and because of the walkout Monday night, he was unable to get the promotion that he deserved," said Gardner.
Furthermore, a resolution that would have amended the City's Administrative Policies and Procedures failed to pass as well.
The Mayor then went on to read the resolution verbatim. It reads, 'complaints to receive from the public within the entity should be taken seriously and investigated by an appropriate level of administration. Investigative procedures should be fair and thorough, and any corrective action taken should be in accordance with the policy.' "That's just plain and simple. That's something that we take seriously. When somebody calls up here and complains, it doesn't matter if it's about a hole in the road, a light pole, or how an employee is disciplined. We take that seriously, and that's something that needed to be approved for two months straight," said Gardner.
Gardner also chose to address an exchange that took place after the walkout, where Bobby Baker asked City Attorney Charles Minnifield a question.
Baker asked, "Mr. Minnifield, is everything that we're trying to do lawful?" Minnifield replied, "Are you asking me a question?" "Yes, sir," said Baker. "No," responded Minnifield.
"I have written our City Attorney an in-office memo and asked him to give me a list of what laws we are breaking, because it concerns me, since he's our City Attorney, that this has been happening," said Gardner.
Lastly, he spoke of the annual audit engagements. "Usually, the auditors are already here in October. (The City Council) failed to pass it last month, and they failed to pass it in November, so we're hoping we can get this passed in December. We have to get our audit turned in by March the 31st. If we don't meet that deadline, we're non-compliant. If we're not compliant we're not allowed to get grants for the airport and we're not allowed to get grants for our water projects, and if we're in the middle of those grants, the grants will be put on hold."