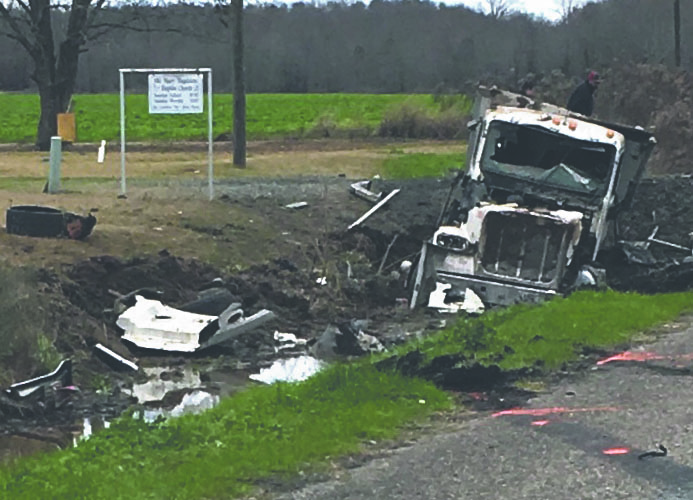 REGIONAL – Around 11:00 a.m. Thursday, Louisiana State Police Troop G responded to a one-vehicle crash on LA 1, about 1 mile south of US 84 that claimed the life of a Coushatta man.
The preliminary investigation revealed a 2017 Peterbilt dump truck driven by 61-year-old Dennis R. Williams of Coushatta was traveling south on LA 1, about one mile south of US 84 in Red River Parish. Due to suspected tire failure, the loaded dump truck ran off the road and overturned.
Williams was ejected during the crash. He sustained fatal injuries and was pronounced dead at the scene by the Red River Parish Coroner's Office. Impairment is not suspected. The crash remains under investigation. A toxicology sample was obtained and will be submitted for analysis.
Louisiana State Troopers wish to remind motorists that while not all crashes are survivable, statistics show that the chances of surviving a crash rise significantly when properly restrained.
In 2017, Troop G has investigated 28 crashes resulting in 32 deaths.