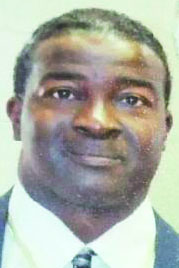 Town has big plans moving forward, Hoof says
CULLEN – The small town of Cullen has received a great deal of negative publicity in recent months, with shootings and complaints on social media concerning property maintenance, but Mayor Terry Hoof is saying "No more!"
Hoof and his staff have been working tirelessly to get the towns finances in order, city workers have cleaned several city properties, the Cullen Police Department has played a role in the enforcement of city ordinances, and city officials say that this is just the beginning.
"We're a small town with big ideas," said Hoof. "It's time to make more of those ideas become a reality, and, good Lord willing, we plan on doing just that."
Mayor Hoof, along with the Board of Aldermen [Barbara Green, Fannie Rankin, Ray Mills, Dorris White, and Floydean White], have sent out letters urging townspeople to attend their next town council meeting, to be held on February 25 at 6pm.
The agenda will include discussions of the towns current financial status, recent accomplishments, and ideas to propel the town of Cullen into a brighter future.