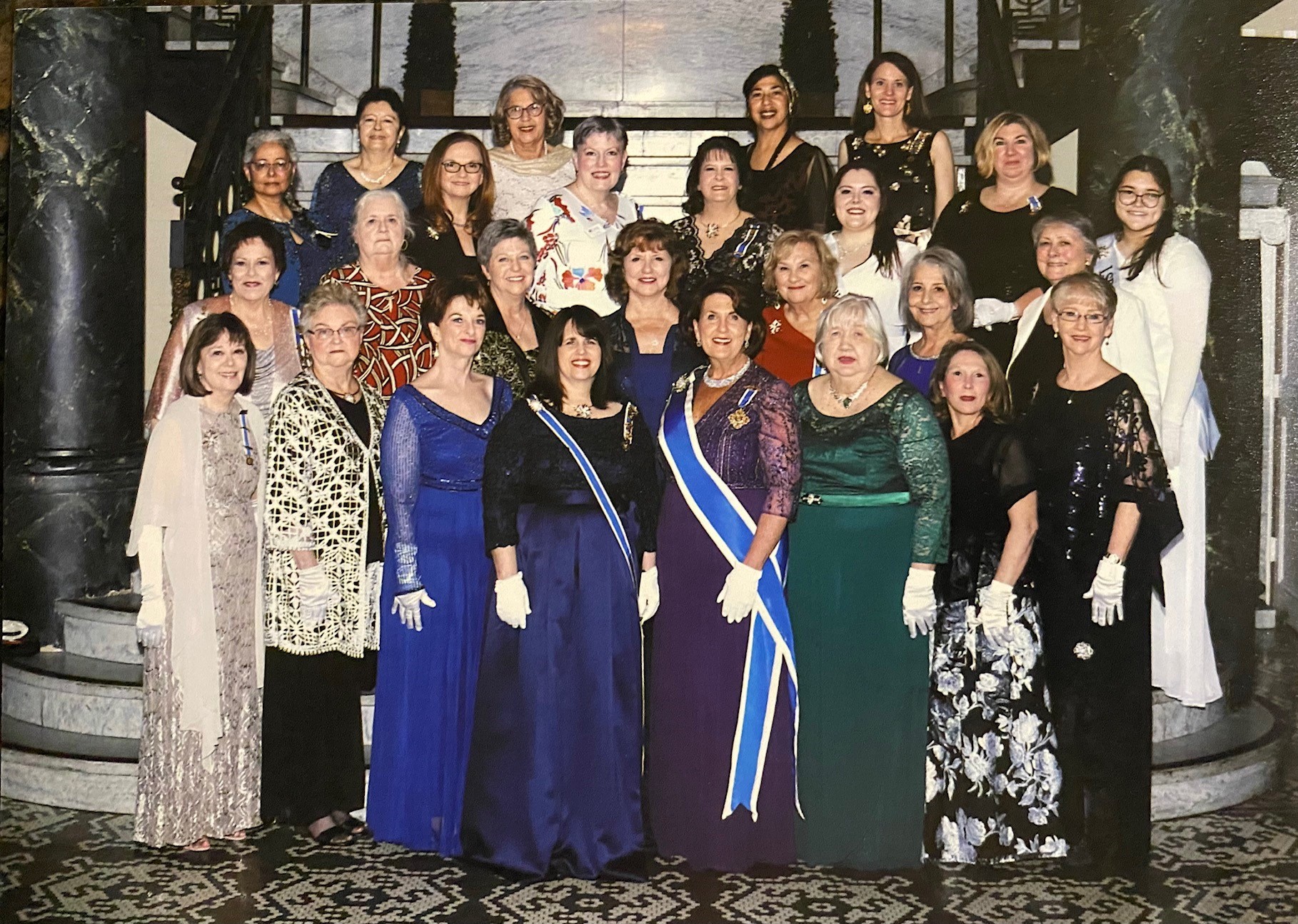 Louisiana Society Daughters of the American Revolution held their annual State Conference on March 17-19, 2022, at the historic Bentley Hotel in Alexandria. Dorcheat-Bistineau Chapter Regent Kathy Johnson and Chapter Vice Regent Cindy Madden represented our chapter at the conference. This year, DAR's President General Denise Doring VanBuren attended the Louisiana State Conference and gave the keynote address during the opening night ceremony. Special guest Robert Freeland presented "Louisiana's Islenos: The Legacy of Bernardo de Galvez." DAR members and their spouses enjoyed breakfast socials, luncheons, a formal night, cocktail hour, photography sessions, shopping, and a ghost tour of the hotel.
During the Awards Luncheon, our chapter received an American History Certificate of Excellence for our Christmas meeting. Cindy Madden received a Certificate of Recognition for her Constitution Week Program, a Superior Award for Service to Veterans (mailing birthday cards to veterans' homes each month), and a Historian Award for her participation in a wreath ceremony at the grave of Jethro Butler, a Revolutionary War soldier who is buried in Claiborne Parish. She also received a graduation cord for completing the DAR Members Course. Donna Sutton, our chapter Registrar, received a Lineage Research Certificate of Recognition for locating and documenting 4 previously unknown Revolutionary War patriots to be added to the DAR database. She also received a Certificate of Recognition for Recruitment for bringing 3 new members into our chapter.
Any woman 18 years or older who can prove lineal, bloodline descent from an ancestor who aided in achieving American independence is eligible to join DAR. Please visit dar.org for more information, and Like our Facebook page: Daughters of the American Revolution – Dorcheat-Bistineau Chapter.