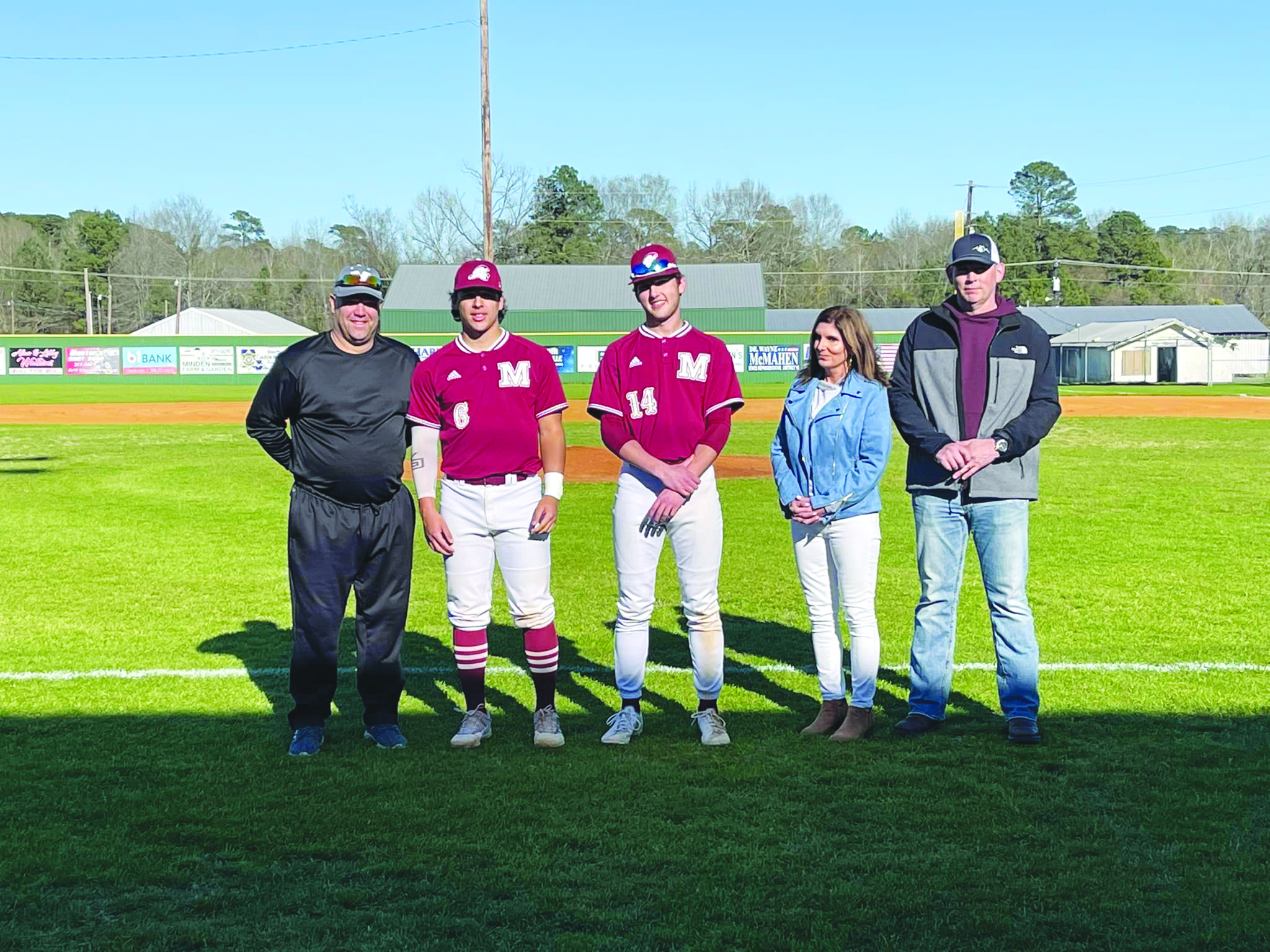 Minden jumped all over Booker T. Washington at the start Wednesday as the Crimson celebrated Senior Night with a 16-0 win.
MHS senior Jackson Mayfield led the Tide with three runs batted in while Minden's Jackobe Jackson and Bryson Ranger added two each.
Crimson Tide pitcher Eliott Sheppard recorded five strikeouts to earn the win for Minden, which moved to 9-4 on the year.
MHS seniors Andrew Cooper (the Press-Herald/Holcomb's Body Shop Prep Athlete of the Week) and Mayfield were honored during a Senior Night celebration as part of the game.
Northwood 19,
North Webster 3
Northwood finished strong with a 10-run seventh inning on Tuesday as the Knights cruised to the big home win over North Webster.
Mcrose and McKenzie led the Knights with three hits each,
North Webster (8-7) will next play host to Converse tonight.
Lakeside 11, Doyline 1
Lakeside pitcher Cooper Chase allowed only three hits Monday as the Warriors rode an early lead to victory at Doyline.
Cade Boley, CJ Watts and Jon Jon Dick each turned in three hits for the Warriors while Dick led Lakeside with four runs batted in.