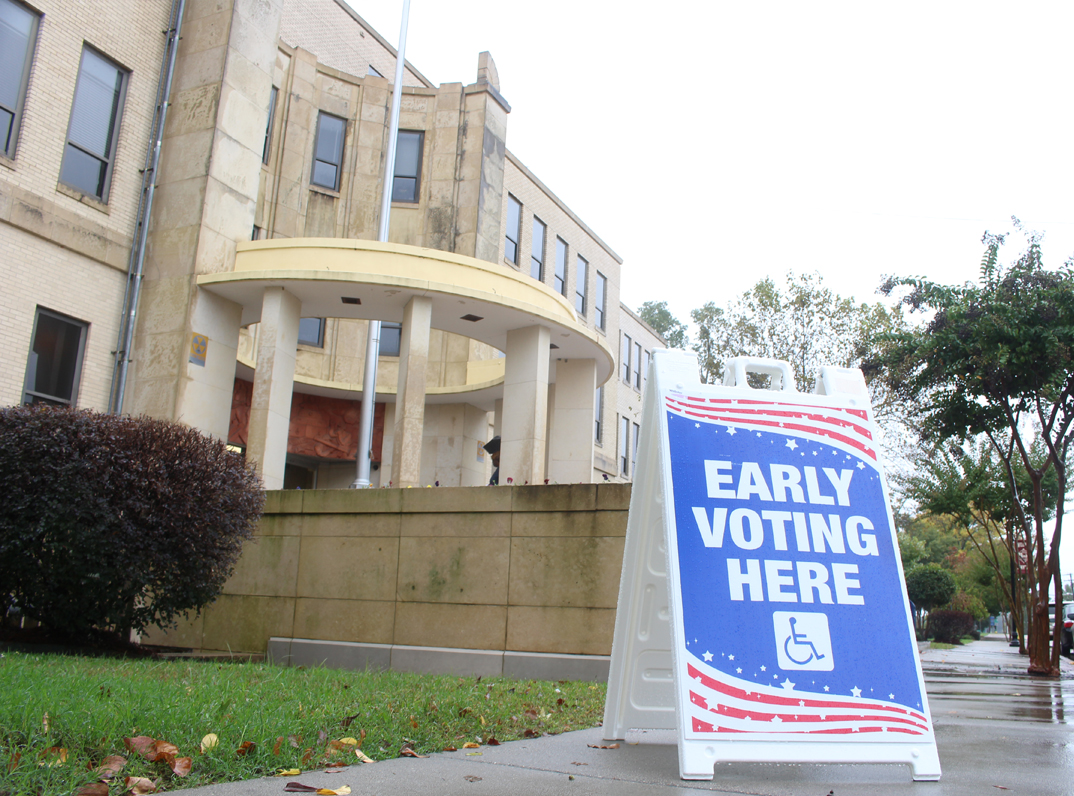 Voters can cast their ballots early beginning Friday for the upcoming Nov. 18 General Election.
Early voting begins Friday and continues through Saturday, Nov. 11, with a break on Friday, Nov. 10 in observance of Veterans Day.
There will also be no voting on Sunday, Nov. 5.
The race for state treasurer will be decided in the election. Derrick Edwards, Democrat, and John Schroder, Republican, are in a runoff for the post.
Webster Parish Registrar of Voters Melanie Smith said that early voting will be held in the Webster Parish Courthouse. Voting hours will be from 8:30 a.m. to 6 p.m. on the dates specified.
Voters in the north end of the parish can cast their ballot at the Springhill Civic Center on Friday from 8:30 a.m. until 6 p.m., Saturday from 9 a.m. until 1 p.m. and Monday and Tuesday from 8:30 a.m. until 6 p.m.
Smith also reminds voters that they can request a mail ballot if they will not be in the parish during Early Voting and Election Day. Forms can be requested from the Registrar of Voters office or a request form can be downloaded from www.sos.louisiana.gov.
The deadline to request an absentee by mail ballot is Nov. 14 by 4:30 p.m.