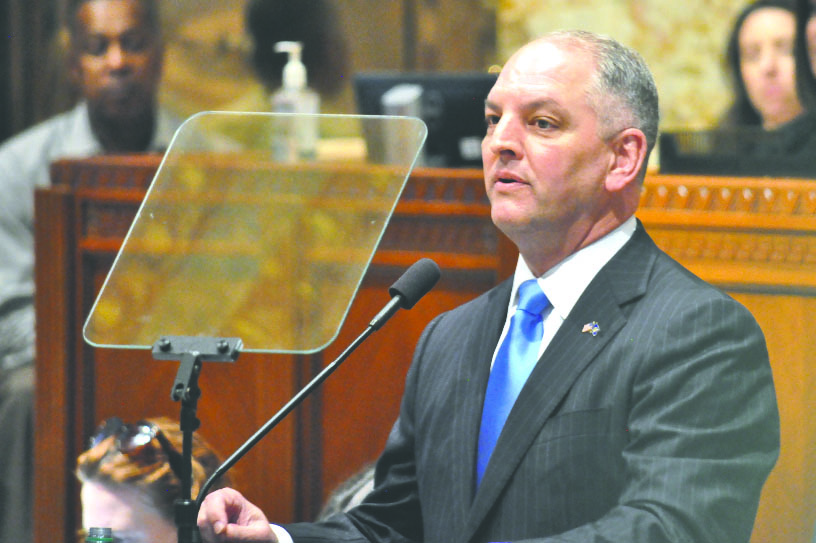 (The Center Square) – Louisiana will ease occupancy restrictions meant to control the spread of COVID-19, though the statewide mask mandate will stay in place for another 28 days, Gov. John Bel Edwards said Tuesday.
President Joe Biden urged states Monday not to lift their COVID-19 restrictions, stressing that "our work is far from over." Edwards agreed there's work remaining to beat the pandemic, but he said he's seen improvements in various factors state officials have looked to from the beginning when deciding how to control the spread of the coronavirus that causes the illness.
For example, 363 state residents are hospitalized with COVID-19, the state health department reported Tuesday, the lowest total since last March.
"It is extremely unlikely that we will see another surge," Edwards said.
The current mandates expired Wednesday. Under the new executive order, most places no longer will have specific occupancy limits. Maintaining six feet between people still will be required and face coverings still are required in any situation where people come in contact with others who are not part of their household, except when eating or drinking.
The new order removes state limitations on when bars and restaurants may serve alcohol, defaulting to local ordinances. People younger than 21 still are not allowed inside bars, and patrons still are required to be seated and distanced.
Salons and beauty shops, gyms and fitness centers, malls and casinos also will not have capacity limits, though distance requirements and the mask mandate remain in place, along with any other additional measures that may be required by the state fire marshal.
Businesses and venues that host larger gatherings, such as reception halls, will remain capped at 50% of their capacity, with a maximum crowd size of 500 people indoors and strict social distancing. Outdoor events will be capped at 50% capacity and social distancing also is required.
Some events may require prior approval by the state fire marshal; more information is available at OpenSafely.La.gov. Edwards said rules regarding live music performances will be tweaked so it's easier for venues to comply.
Indoor and outdoor sporting events will be limited to 50% of their capacity, with social distancing.
Every Louisiana resident who is at least 16 years old is eligible to get vaccinated against COVID-19, and Edwards urged everyone to do so as soon as they can. At last count, about 25.7% of state residents had gotten at least one dose, including 69% of those age 65 and older, and 15.9% of the population was fully vaccinated, Dr. Joseph Kanter with the Louisiana Department of Health said.
State officials are expecting another big increase in the state's federal vaccine allocation. Edwards wasn't sure Tuesday of the exact number, but he said he expected to get more than 300,000 first doses for general distribution, not counting direct federal allocations to certain providers.
"We are going to have more doses than we've had at any point up to now," he said. "It's within our collective ability to make tremendous progress against this pandemic."
Edwards said state officials will launch a vaccine hotline next week to help residents get their questions answered and set up appointments. The number and hours of operation will be announced later this week, he said.