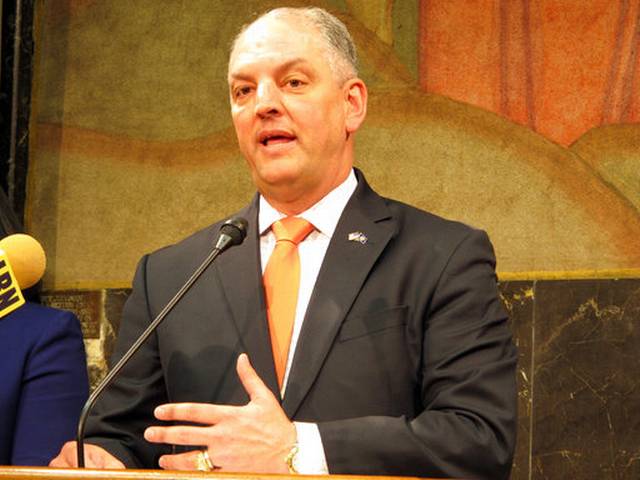 (The Center Square) – Louisiana Gov. John Bel Edwards has vetoed a bill that would have allowed people to carry a concealed weapon in the state without taking a training class or obtaining a permit.
Senate Bill 118 had 38 co-sponsors, including three Democrats. It passed the state House, 73-28, and was approved by the state Senate, 27-9. That has fueled speculation legislators could return for a special session for a veto override vote. Such a session would occur July 20-24 and would be the first one since Louisiana's Constitution was overhauled in 1974.
Edwards, a Democrat, said he believes the state's current law "strikes the right balance." Republican governors in neighboring Texas and Mississippi recently approved similar legislation.
Current law requires residents age 21 and older to take a safety course before obtaining a concealed handgun permit. The law also allows residents age 18 and older to openly carry a weapon. Louisiana also is a "shall-issue" state, meaning the government must prove why someone applying for a permit should not get one – such as a felony conviction or history of domestic violence – as opposed to states where applicants must prove why they should receive one.
A person must pass a 60-minute online handgun education course that covers things such as gun-free zones, the use of deadly force and interactions with law enforcement to receive a permit.
"Our current system strikes the right balance of ensuring that people can bear arms while also keeping reasonable permitting and training processes in place," Edwards said in a statement announcing his veto. "It is not too much to ask that a person who wishes to carry a concealed weapon in public be required to attend basic marksmanship and safety training so they understand the regulations associated with such an action."
Republican Sen. Jay Morris, the bill's main sponsor, said he was not surprised, as Edwards made his stance clear throughout the legislative process.
"The people of Louisiana want it and, hopefully, we will join our neighbors, like Texas and Mississippi, and pass constitutional carry with or without the governor's signature," he said.
Edwards pointed to a survey by A Stronger Louisiana, a group that supports his agenda, that showed 80% of those polled support the current law.
The bill still would have made permits available, particularly for people wanting one so they could conceal carry in other states that recognize Louisiana's permit under reciprocity.