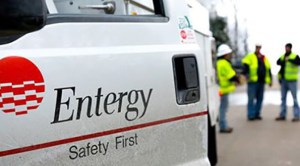 BATON ROUGE – Entergy Louisiana customers will see a series of rate reductions over the remainder of 2018 under an agreement approved today by the Louisiana Public Service Commission.
The first of the reductions will occur in May as a result of $210 million in federal tax reform-related savings, $105 million of which will be returned to customers over the next eight months, with the remaining half of these savings returned to customers over the following four years. As a result, a typical residential customer using 1,000 kWh per month will see a roughly $4.20 decrease on monthly bills from May through December of this year.
A second reduction of approximately $2 per month on residential bills will occur in September 2018 as a result of additional credits tied to the Tax Cuts and Jobs Act approved by Congress in late 2017.
Rep. Mike Johnson (LA-04) said, "The Tax Cuts and Jobs Act continues to deliver for Louisiana families and hard-working Americans all across the nation. I am pleased to see Entergy passing their new-found savings along to consumers. These are real benefits for real people that will help a countless number of our constituents. We look forward to hearing more and more success stories created by this historic reform."
"This is great news for working families in Louisiana," said Sen. Bill Cassidy (LA). "Lower energy bills means more money in your pocket, and that's exactly why we cut taxes. I'm glad the new law is working and more people will benefit from these rate cuts in addition to the bigger paychecks and better benefits we've already seen thanks to this law."
At the same time, Entergy Louisiana will begin realizing approximately $130 million in annual tax savings to offset the cost of upgrading infrastructure.
"Along with customer refunds, tax reform also helps provide us the ability to invest in modernizing our system for the benefit of customers while maintaining some of the lowest rates in the country," Phillip May, president and CEO of Entergy Louisiana, said.
These reductions are the result of an agreement approved by the LPSC that extends and modifies Entergy Louisiana's Formula Rate Plan for three more years and will provide a mechanism for determining the rates Entergy Louisiana charges through August 2021. The extended FRP will provide for rate stability and includes, among other provisions, mechanisms that address federal tax changes and that better match the benefits and costs of investments in generation, transmission and distribution the company is making on behalf of its customers.
"I pushed for Entergy customers to quickly share in the benefit of the federal tax cuts," Public Service Commissioner Foster Campbell said. "This agreement means the average customer using 1,000 kilowatt-hours per month will save $4.20 starting next month and continuing through the high-usage summer months."