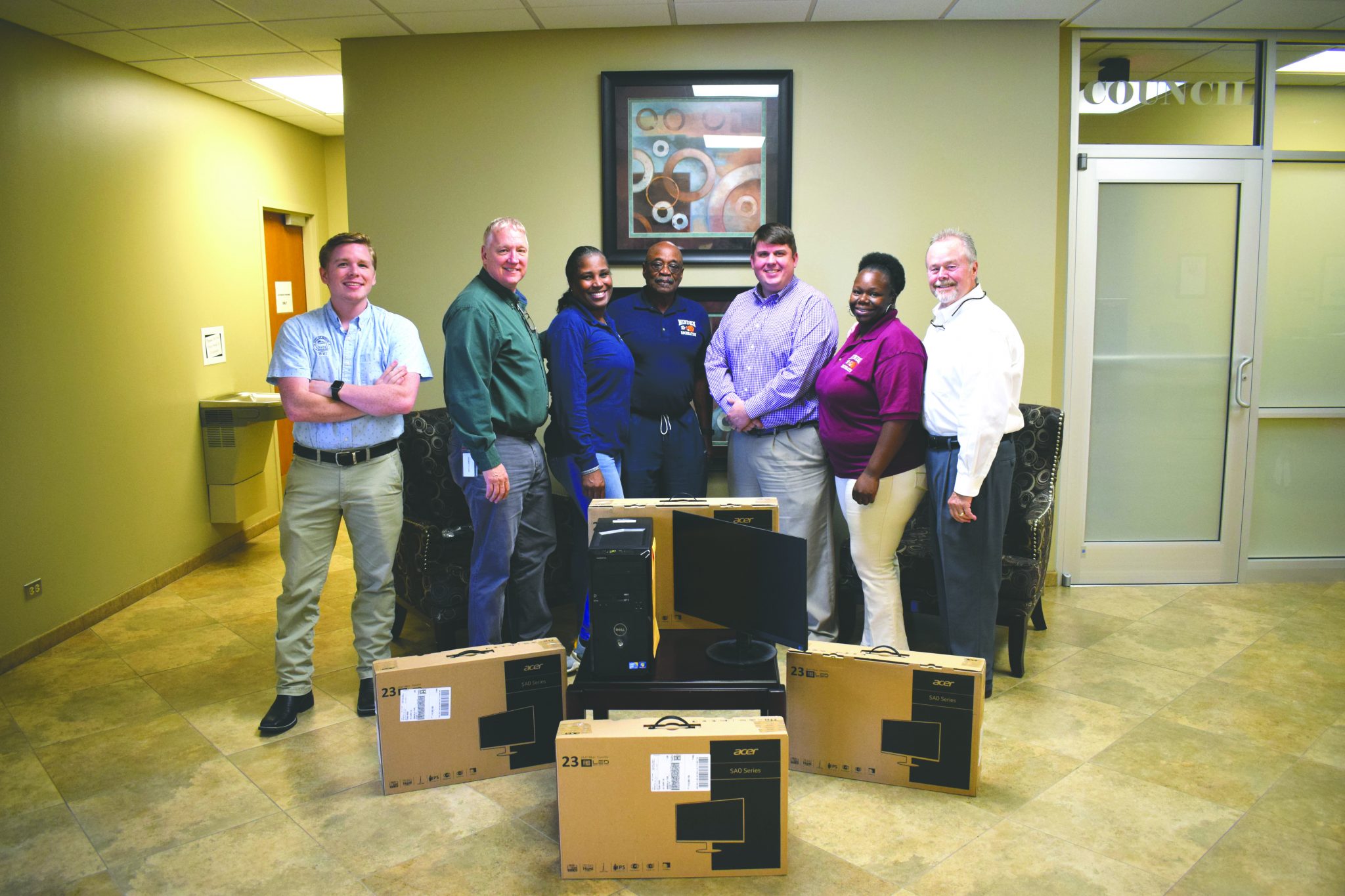 The City of Minden along with Hugh Wood Catering are donating computers, monitors, and a printer to aide in creating a computer lab at Ewell Park. The idea initially came from Mayor Terry Gardner, who wanted to do something to help an area that is lacking in internet service.
"This is something that I've wanted to create for everybody that lives around Ewell Recreation Center. A lot of the area over there doesn't have a wifi connection, so we wanted our children to be able to go do their homework. This is a way that as a City, we can help the children get their homework done and stay connected in school," said Gardner.
"I reached out to people in the community, and Hugh Wood Catering & Specialty Meats volunteered to donate four color monitors, our IT department refurbished four towers, and I'm donating a black and white printer so they can print out their homework."
Hugh Wood initially got involved in the project after hearing Gardner discuss the project with another employee at b1 Bank. "I overheard the conversation and offered to donate the monitors. It's hot most of the time in Louisiana, it rains a lot, and quite honestly that's a long walk. The thought of these kids having to walk halfway across town just to be able to complete their homework assignments, well, it just didn't sit right with me. God has blessed me and I wanted to be able to share that blessing with those kids," said Wood.
Getting the full computer sets, both the tower and the monitor, was a collaborative effort between Minden's IT department, Hugh Wood Catering, and the Mayor himself.
The towers and monitors had been acquired for some time now, the City is simply waiting on Suddenlink to establish a wifi connection for the computer lab. Gardner stated that they are supposed to so this week, meaning that the computer lab would ideally be fully set up and ready for the public sometime next week.
"This is something that I think is going to help everybody in our city, if the library is full they can go to Ewell park to do their homework, and this is just the beginning of what we want to do to help our children advance in school and the community," said Gardner.