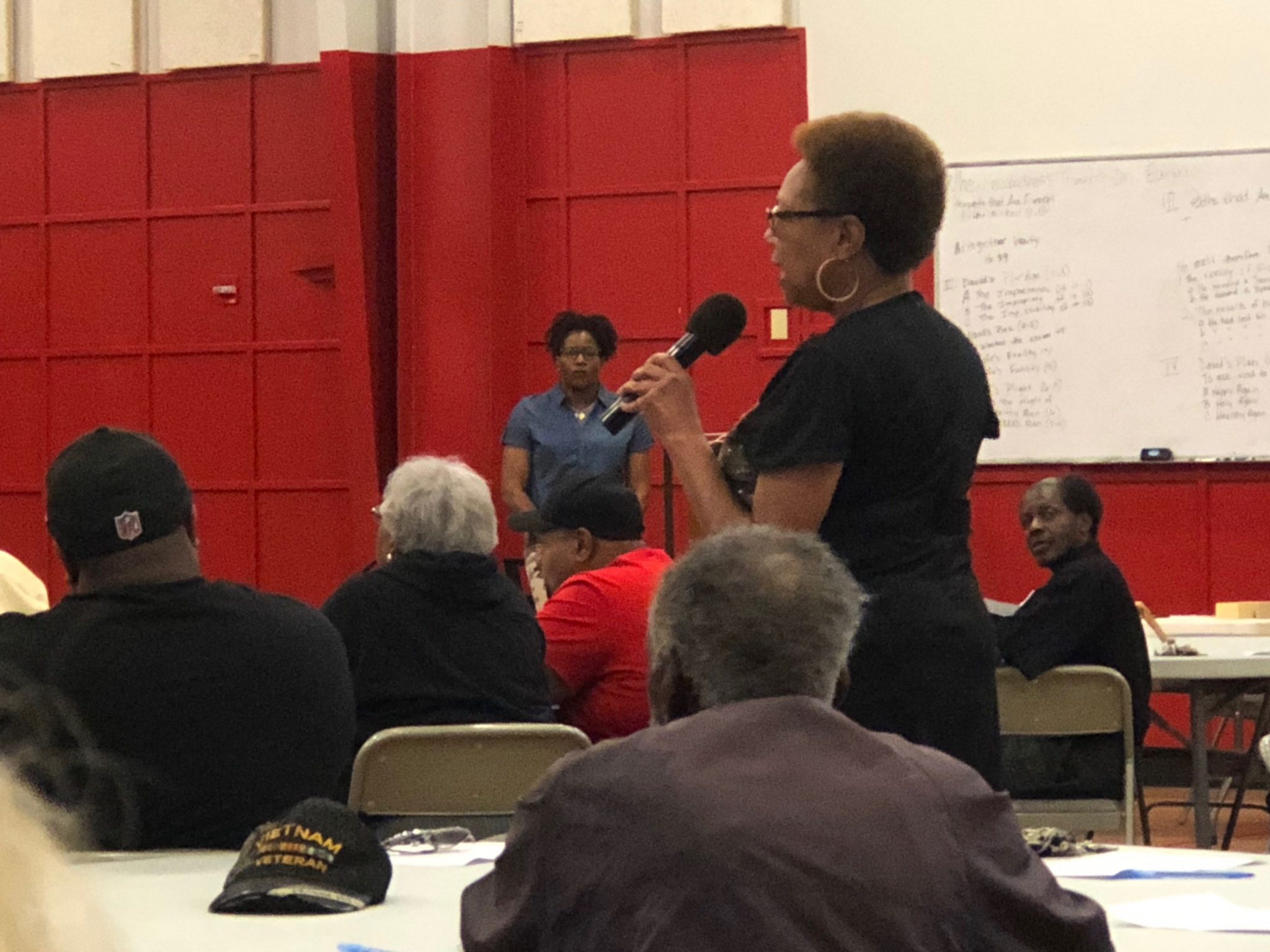 Nearly 100 people from City Council Districts A, B and around Minden turned out for a community meeting Thursday night at the B.F. Martin Community Life Center.
The meeting was organized by City Councilmen Herbert Taylor and Terika Williams-Walker.
"We're working for you," Williams-Walker said as she opened the meeting.
"We want to serve y'all riight," Taylor added.
The most-discussed topic of the night concerned flooding and drainage throughout the city, especially on Woods Street, where recent rains have caused extensive flooding.
Constituents questioned the mowing and ditch cleaning of areas around Woods Street and the possible effect on drainage. However, Terry Combs of the City of Minden Streets Department said the problem is more about elevations around the area.
"Since I've been here, since 2016, I've tried to address the issue down on Woods Street," Combs said. "Our biggest issue is, all the water that flows."
Combs said the water flows downstream by the Minden Recreation Complex, which was also flooded.
"The elevation for Cooley Creek is 107 [feet]," he said. "Those houses that are down there are at about the same elevation. If you sit at the same elevation, you are going to have some flooding issues."
Residents offered ideas for potential solutions, including the hiring of city engineer.
"We currently have an opening for a City Engineer," Minden Mayor Terry Gardner said. However the opening had not been filled in four years.
"What we pay, compared to other larger cities, we can't compete with them."
"I don't know if it is in the budget or not, the city council could consider the possibility of bringing in engineers and look at land behind the rec and the Woods Street area to build retaining ponds," said Rev. T.A. Knapp.
Other items discussed included city streets, recreation for youth and adults, the condition of city-owned facilities, parking violations, and economic development.
In addition to Taylor, Williams-Walker, Gardner, and Combs, City of Minden Economic Development Director James Graham and Minden Chief of Police Steve Cropper also fielded questions.
The evening closed with a final thought from Minden resident Larry Gipson. "The decisions that we make today, affect our tomorrow."