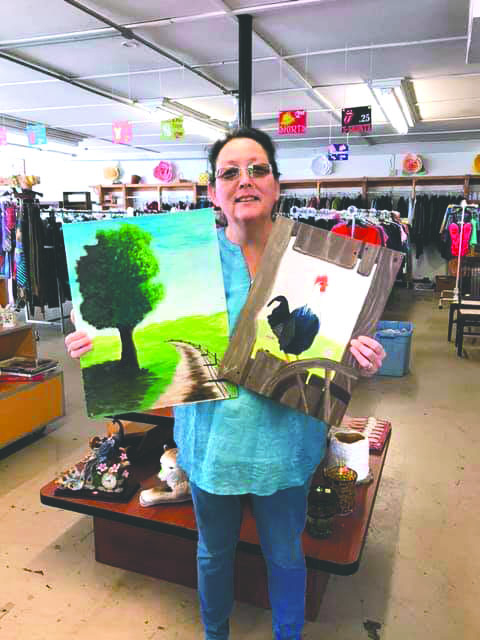 SPRINGHILL – Main Street Thrift, a "second-hand" store associated with the Christian-centered non-profit organization The Fuller Center, does a number of things to help the community, but has recently had the pleasure of making one resident extremely happy.
Sherri Dluzak was scrolling through facebook, earlier this week, when she noticed a post made by Main Street Thrift showing a painting that she hadn't seen for nearly 30 years.
The painting, entitled, "The Country Road," was painted by Dluzak's aunt, Amy Tarver, in February of 1974 at the Will Roger's Community Center in New Mexico.
"I was blown away when they [Main Street Thrift] messaged me," said Dluzak. "It was lost when I moved back to Baton Rouge in the late 80's. So I had no clue as to what happened to it, and couldn't believe it still existed."
Along with The Country Road was a painting of a rooster that Dluzak had painted when she was only 8 years old.
"It makes my heart happy to be able to return items to those who lost them somewhere along life's road," said Michelle Benson manager of Main Street Thrift.
Dluzak also made it known that this wasn't the first time she'd been contacted about lost treasures.
"Right after I lost my Dad, they had come across some woodworking that he had done, and gifted them back to me. They are an awesome group of ladies there at the thrift store."