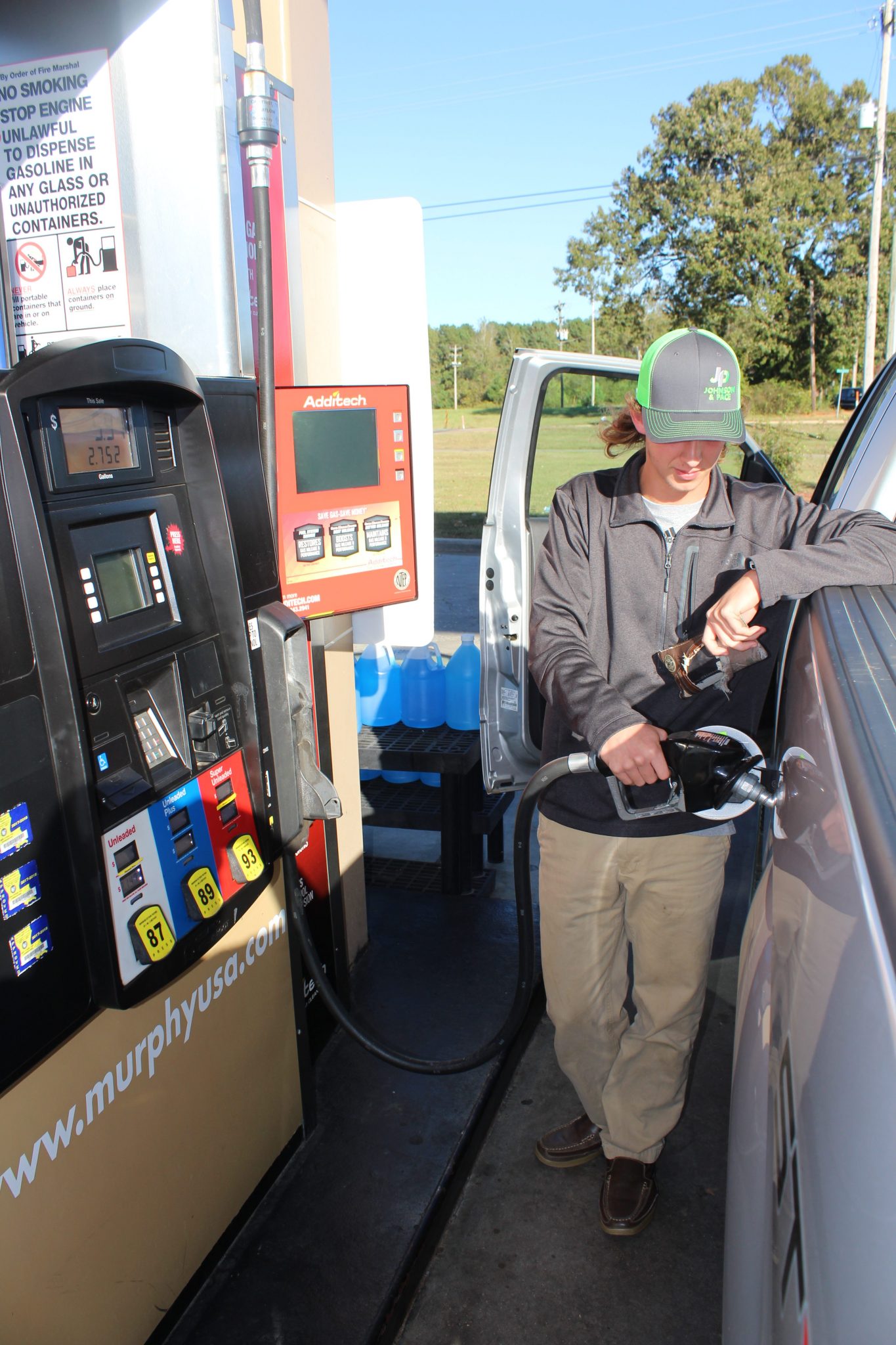 Webster Parish, state remain below national avg.
Gasoline prices in Webster Parish remain below the national average as prices fall. The average for the region Wednesday morning was $2.17, but a gallon of regular-grade gasoline could be found on Homer Road for $2.14 a gallon.
Louisiana's average is currently around $2.23. The average price of a gallon of regular-grade gasoline fell a nickel nationally over the past two weeks to $2.51. Industry analyst Trilby Lundberg of the Lundberg Survey said Sunday that the drop comes as distribution systems continue to get back to normal following disruptions from late-summer hurricanes along the Gulf Coast Prices have fallen for six straight weeks, but are still nearly a quarter higher than they were a year ago, according to AAA. "The residual impact of last month's hurricanes linger," said AA's Jeanette Casselano. "Drivers continue to pay in excess of 20 cents more for a gallon of gasoline than they did in 2016, which may prove challenging for those looking to put away some extra cash for the holidays." The U.S. Energy Information Administration reports that gasoline inventories rose nearly 1 million barrels last week and refinery production ticked up a little more than 1 percent. Both factors helped drive prices lower, said Patrick DeHaan, chief petroleum analyst at Gas Buddy, who expects the decline to continue for the next few weeks.. Gas in San Francisco was the highest in the contiguous United States at an average of $3.07 a gallon. The lowest was in Baton Rouge, Louisiana, at $2.14 a gallon. The U.S. average diesel price is $2.76, down about a penny from two weeks ago.